The more I see pattern mixing, the more I wonder why I don't do this more often. It opens up a whole new realm of possibilities for outfits and allows you to repurpose certain items in your wardrobe. I did this a couple of times this week - one more subtle than the other.
Stripes and Dots (subtle)
When you want to pattern mix discreetly, match one dominant pattern with a second that may not even read as a pattern from a distance. In this case, I treated this chambray as a solid, allowing the tiny white dots to disappear, so to speak. The sequin stripes are the focus.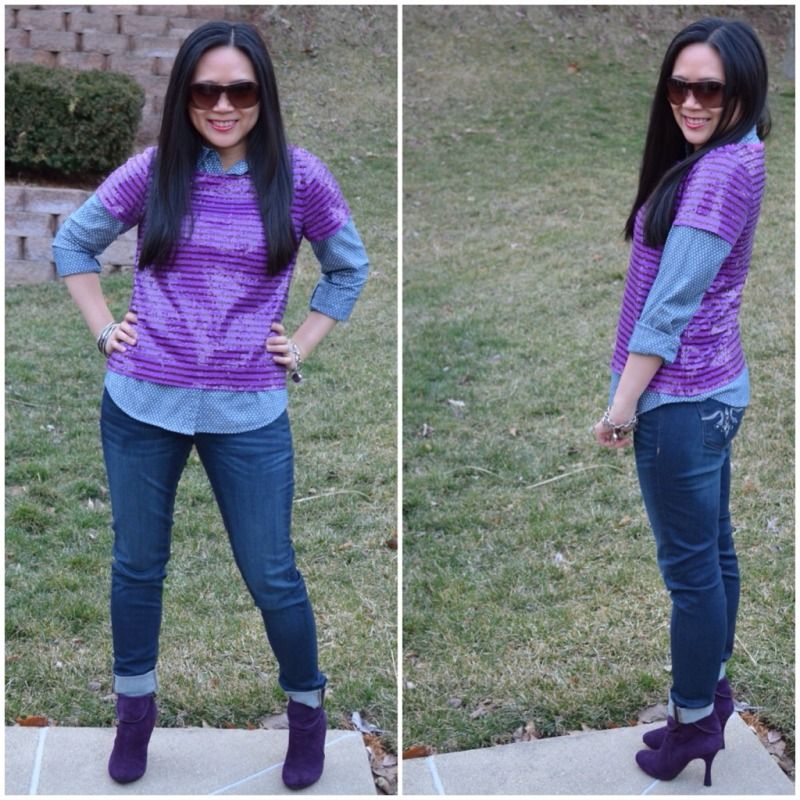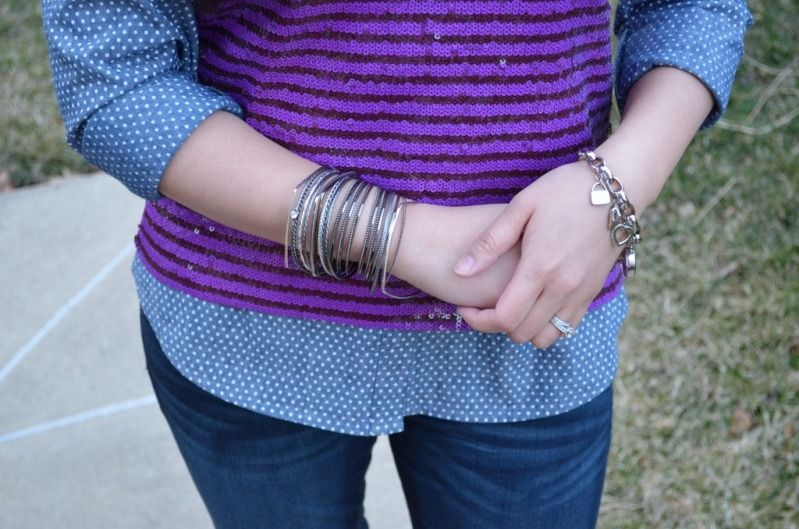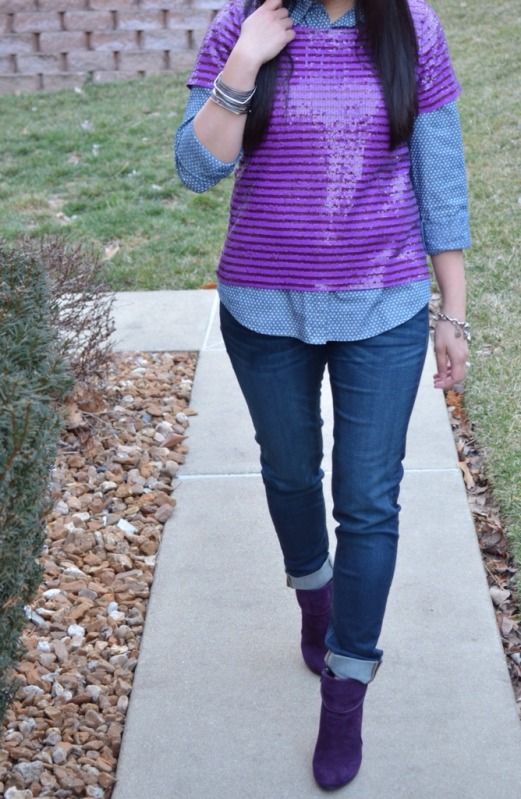 Stripes and Dots (bold)
For this look, I decided to go all out. I felt like this worked even though the dot print is the same scale as the stripes because the pattern colors work as negatives of each other - ivory on black, then black on ivory. The fabrics are the same as well - both are chiffon. So, while the prints may be bold individually, together, they create a cohesive outfit. I overheard someone at the office today comment about how my dress was so cute - not realizing they were actually two different pieces. This gave me a happy.
I'm wearing patterned tights over black opaque tights. In the natural light, the pattern pops, but indoors it gives more of the tone on tone texture effect and the pattern is not so obvious. Regardless, I knew I was pushing the limit on pattern mixing, and was quite pleased with the results, head to toe.
LC Lauren Conrad dot blouse
Gap skirt (a couple of seasons old)
Target pattern tights over DKNY tights
Report "Marks" booties
Gifted bracelet, For Love 21 cocktail ring
Marc by Marc Jacobs sunglasses
Linking up with Lily Among Thorns. Click below to check it out!