Hello and happy Monday! (Is there such a thing, really?) I would say today is a happy Monday because this time next week, I will be on vacation for a whole week in California! I've been going non stop for the last couple of weeks that I honestly haven't had time to even get excited for it! I'm just trying to get through one day at a time. But, it really is right around the corner so it's feeling a bit real, meaning, I need to get my crap together and figure out what I'm going to pack!! This weekend, the husband and I hit up the outlet mall, and when I saw this top, I thought it would be perfect for July 4th!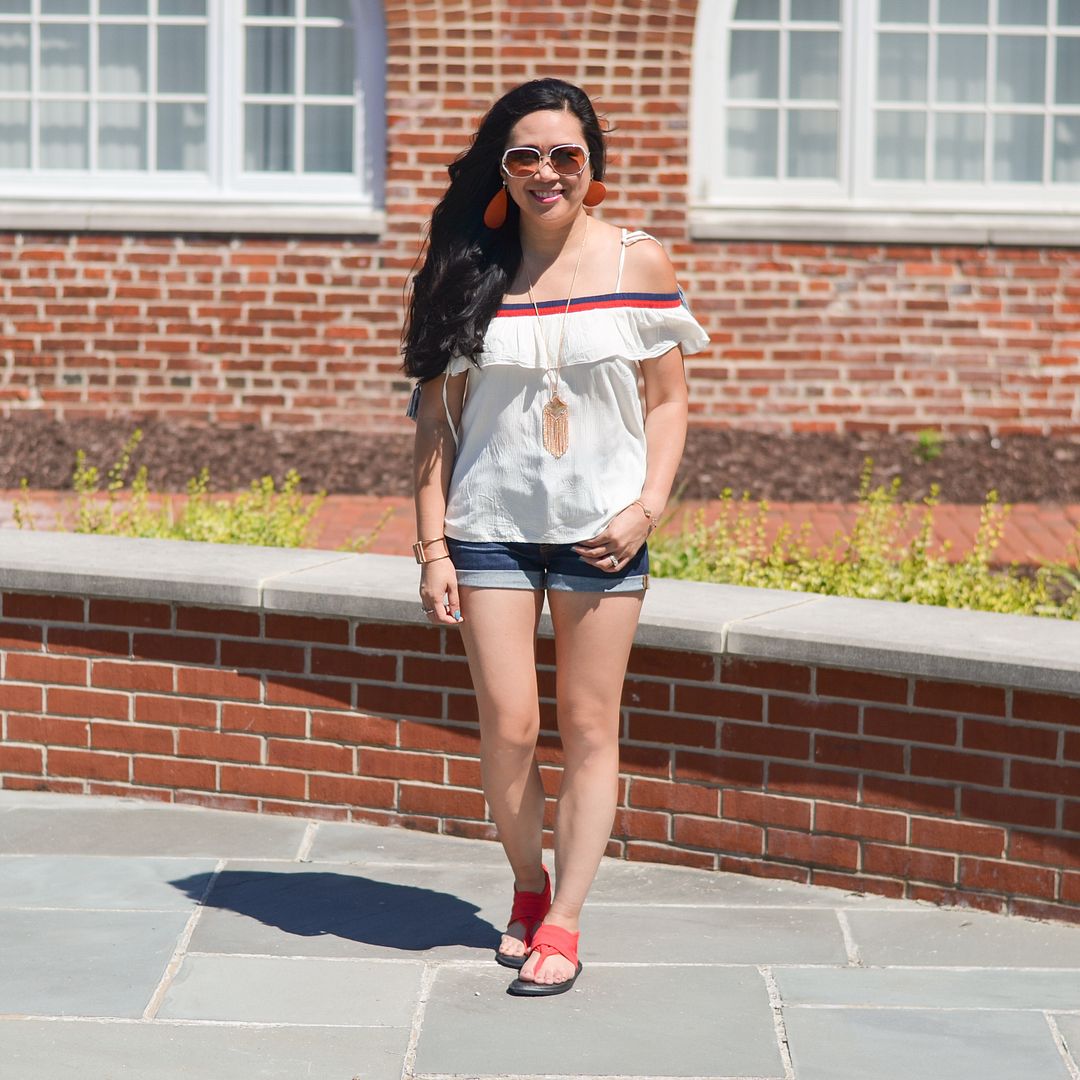 Outfit details--- Sunnies:
Charming Charlie (c/o) |
Earrings:
Nickel and Suede Large Rose Gold (c/o) | 
Necklace:
 Kendra Scott "Kingston" |
Top:
 American Eagle (50% off!) |
Shorts:
 American Eagle (similar) |
Sandals:
Sanuk
---
READ MORE... "Casual July 4th outfit"