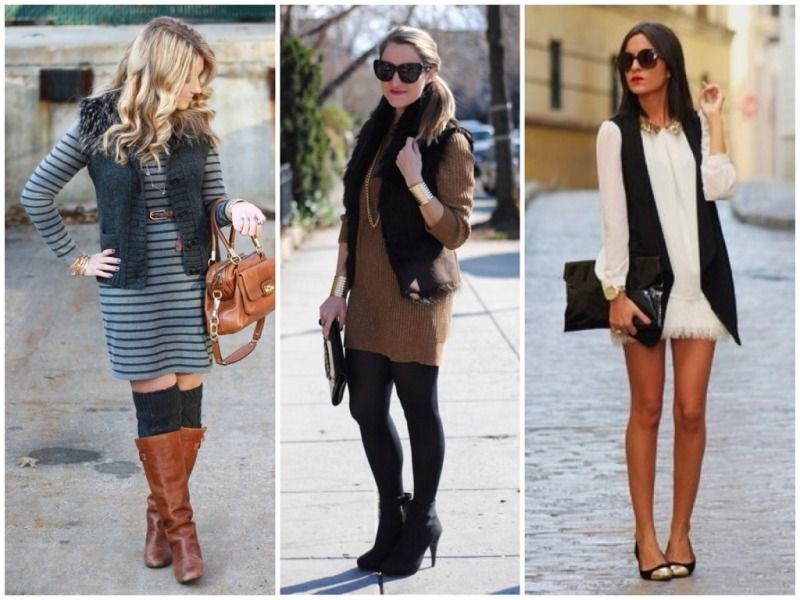 I'm getting back from yet another work trip. As I mentioned in my packing light post, dresses are my go-to travel outfit. The challenge was, I traveled from Milwaukee, where it was in the 20s, back to St. Louis, where it was pushing 70 degrees. I was going straight from the airport to the office. I chose this sweater dress and my Report "Marks" booties. I added my faux leather vest for extra warmth under my coat in Milwaukee, then ditched my coat when I got to St. Louis and let the vest serve as added interest to the outfit. A vest is such an easy way to break up the monotony of a sweater dress (or any outfit really), not to mention that it takes up minimal space in my carry on. Had I not had to worry about finding boots that would easily fit in the shoe compartment of my OG bag, I would have loved to pair this with knee high cognac boots. Spring is quickly approaching, but I still have a soft spot for cognac!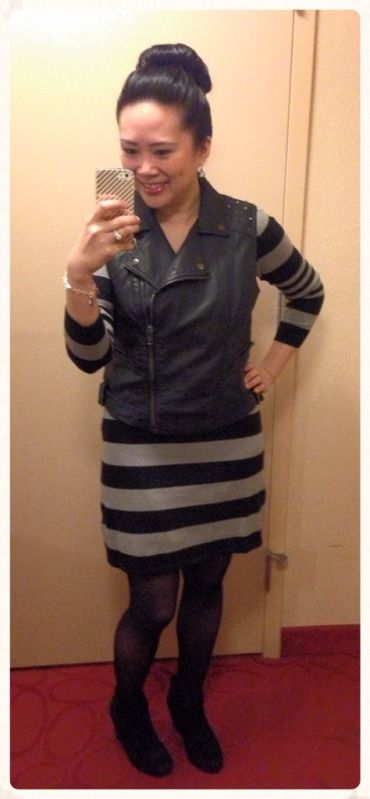 Forever 21 Faux leather vest
H&M sweater dress (old)
DKNY tights
Report Marks booties
James Avery charm bracelet
It's Friday, which means it's time for another link up with Amy at Coffee Beans and Bobby Pins. This week I selected my Kate Spade Saturday dress for the link up! Click below to check out her blog and link up, too!