Can I just tell you, I was super excited to get dressed this morning. It was so nice to wake up knowing I was heading into the office and not having to rush to the airport or worry about putting my liquids in a quart sized bag. I knew I wanted to be dressy today. I bought this dress on Black Friday and I designated today for its maiden voyage. But alas, I needed Pinspiration to build my outfit. I did a search for "maroon dress" and "burgundy dress." I finally came across this photo.
I loved the pairing of wine and black and how she toughened up her look with the moto jacket and leather boots. It's a pretty perfect cold weather outfit.
My dress is a floral lace, so I definitely liked the idea of pairing it with a faux leather jacket and boots to take the edge off the frill. The grommet details on these boots kill me! They are a bit tough, but the silhouette is still very feminine so I don't feel it is costumey at all when worn with the jacket. I decided to do a pair of wine colored tights under a black pair to add a little dimension and hint of color below the waist. But from a distance, your eye is still drawn to the dress and not my legs. I was pretty pleased with the final product.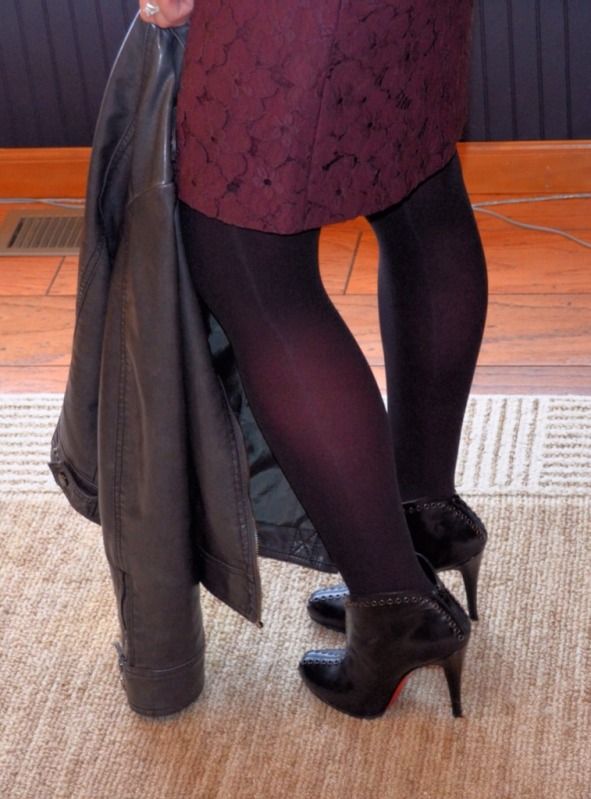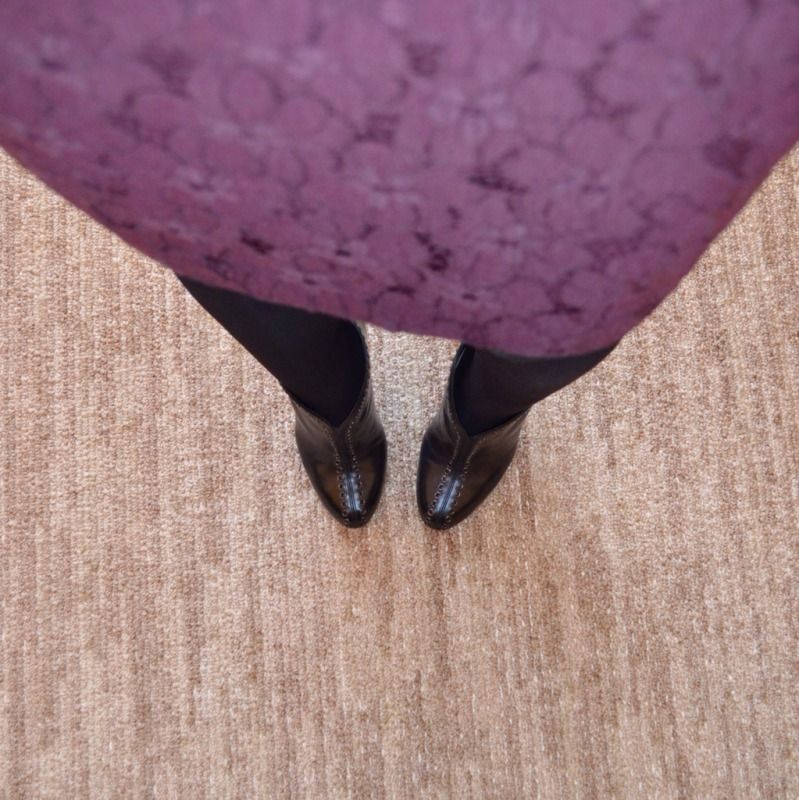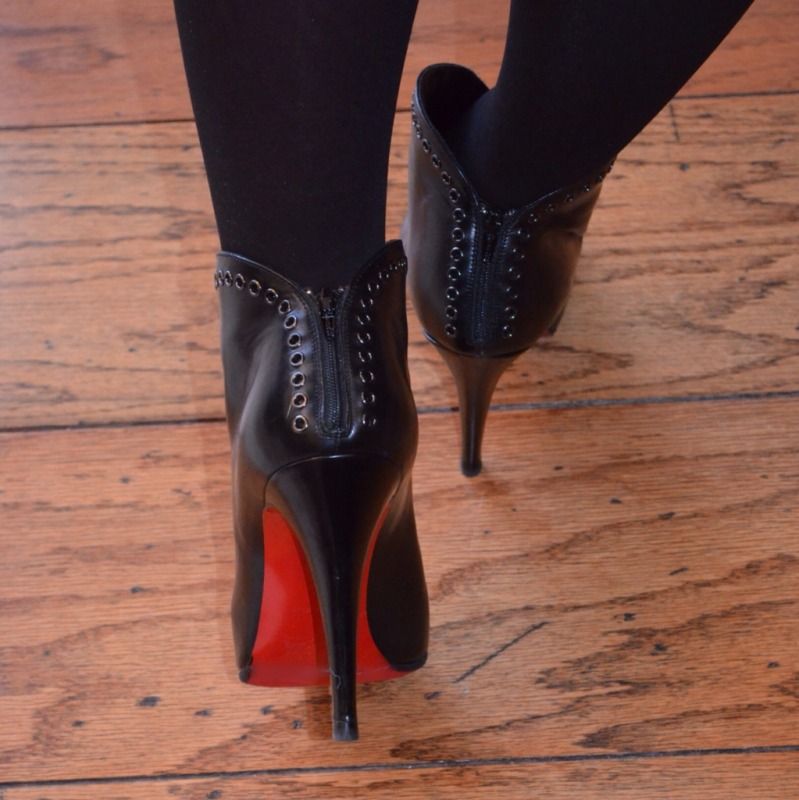 Faux leather jacket from Macy's
DVF floral lace "Sarita" dress
DKNY tights (black over wine)
Chistian Louboutin "Catch Me" Booties
Target belt
BCBG ring
PS Today I'm linking up with Coffee Beans and Bobby Pins. While you're there, be sure you check out the rest of her blog!