I always feel bad when I skip a day of blogging, but I've been a bit preoccupied the last couple of nights. I've decided to do a little mini renovation in my closet room. It started with a new rug.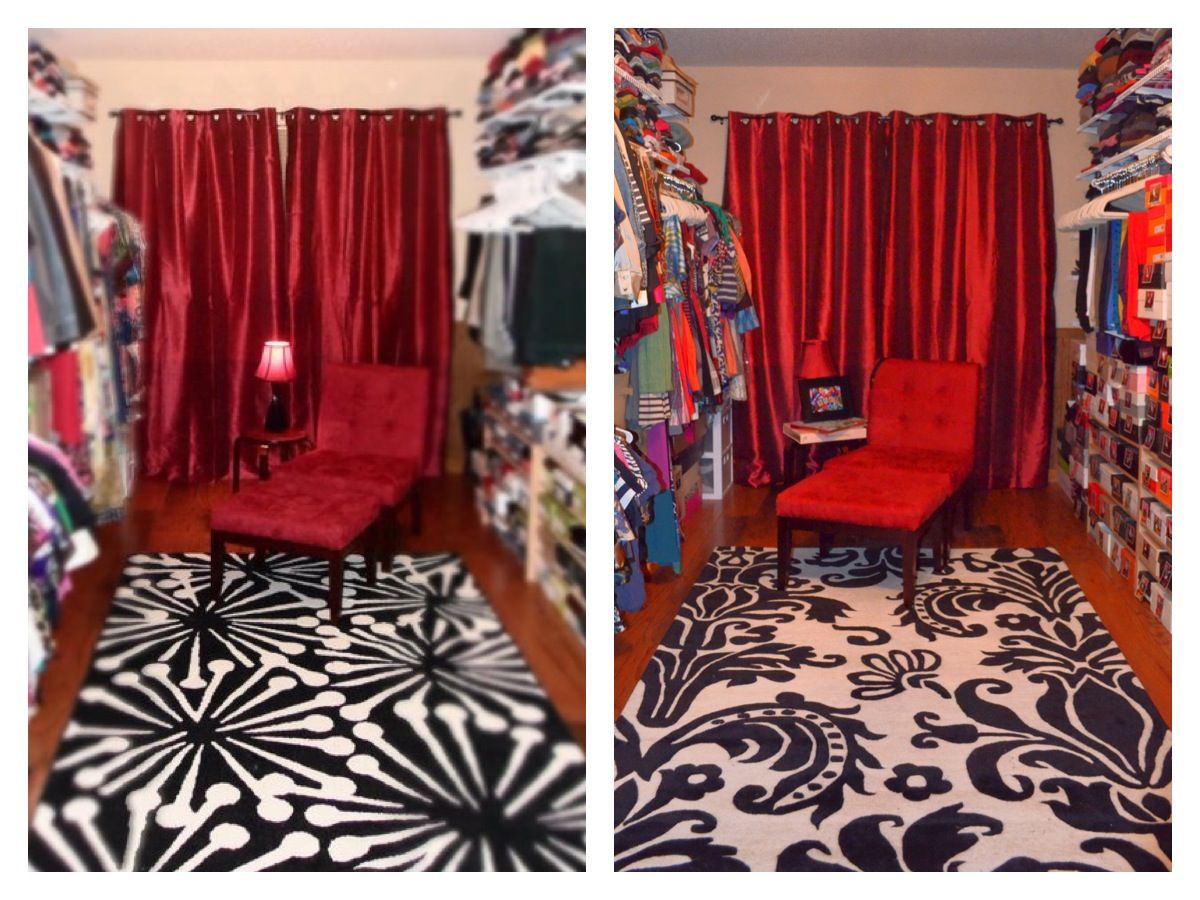 Left: Before photo - rug from Target | Right: After photo - rug here from Amazon
Super happy with this new rug. Such a small difference, especially since the colors are the same as the old rug, but I just love this one even better. It's super plush, and you just can't beat free 2-day shipping with Amazon Prime.
Normally since it's Tuesday, I do a Shoesday post. I'll go ahead and postpone this week's Shoesday post until next week when this mini project is over. I had initially wanted to wait on doing anything until I was able to completely renovate the entire room with professional help. But, I changed my mind. I decided to go ahead and just upgrade the shoe shelves for now. Here are a couple teaser/ progress photos. My closet room is a scary place right now. I hate when my little sanctuary is not organized, it kills me! I hope to have everything done by the end of the week, so stay tuned!