Since I've started blogging, I've realized that I wear dresses less, which kind of makes me sad because half my closet room is filled with dresses. I remember someone saying that bloggers layer like it's their job, and I agree with that to a certain extent. Layering creates added interest. It allows you to mix texture and pattern and breaks up the monotony of a standard outfit. It photographs well. It allows you to remix different pieces of clothing for endless outfit possibilities. So, perhaps that's why I've been lacking on my dress wearing lately since it can be harder to layer with dresses, especially in the warmer months. But today, I wanted to purposefully wear a dress.
A bit of a fun fact about me is that I really don't have any close girl friends who are local. I have several friends scattered across the country, which is awesome because that usually means I get to schedule trips to see them, or at least find a way to see them when I am traveling for work. One of my super good friends is coming to visit me next weekend, and I am Jessie Spano so excited right now! Today I was channeling my inner Alison Brie. Or I guess I should say Annie, her character on Community.
I had remembered the friend who is visiting next week likes Annie's character, and when I shared my outfit with her today, she confirmed how much she loved her girliness. Since I'm already excited she's visiting, and I was channeling a character she liked, why not top the outfit off with a pair of amazing shoes she handed down to me also?! Plus, these shoes give this outfit the tension that I've been craving lately -- edgy verses frilly.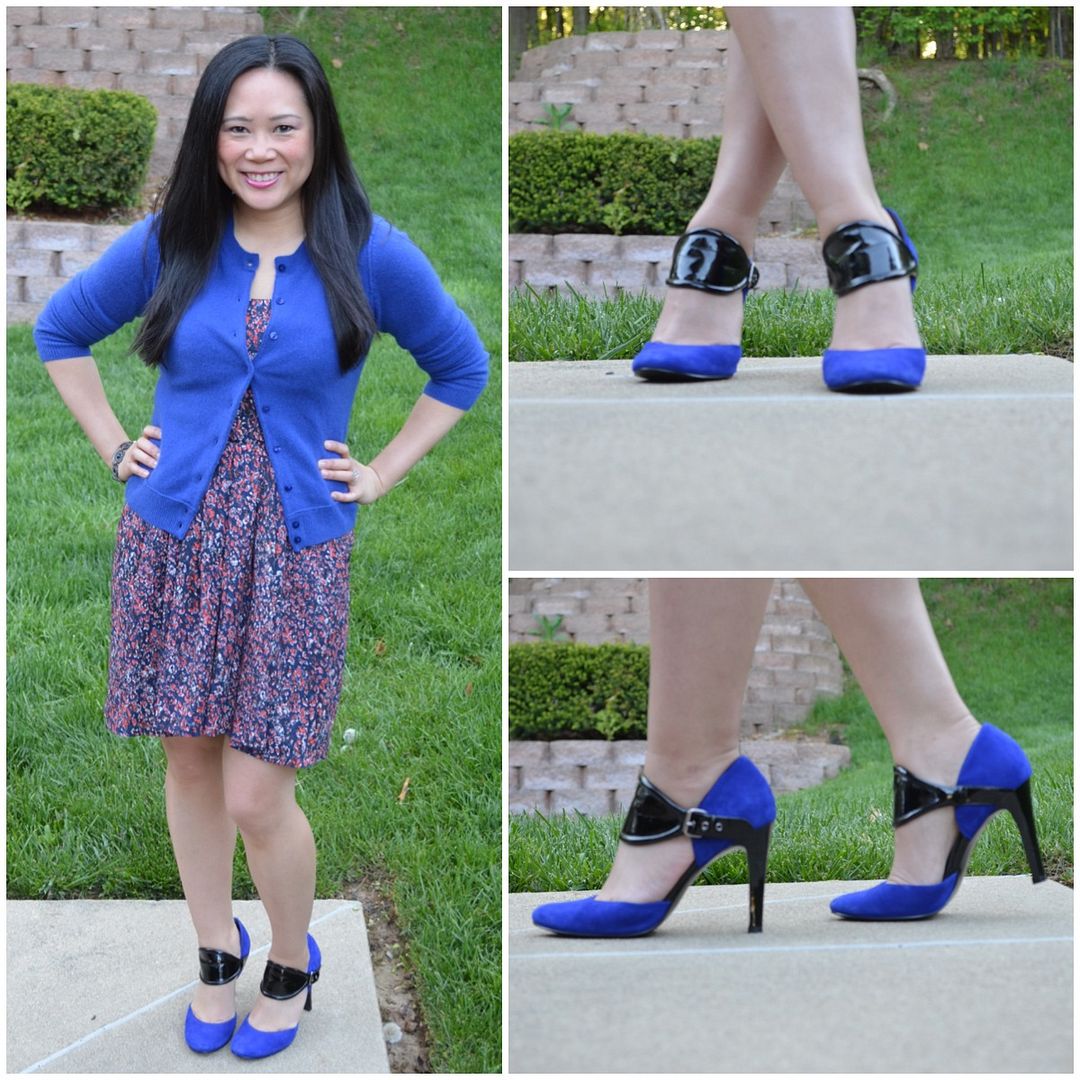 I'm kind of all over the place with this post today, but the moral of the story can be summed up with two quotes:
"Feel like a woman, wear a dress."
-DVF
"A friend is someone who knows all about you and still loves you."