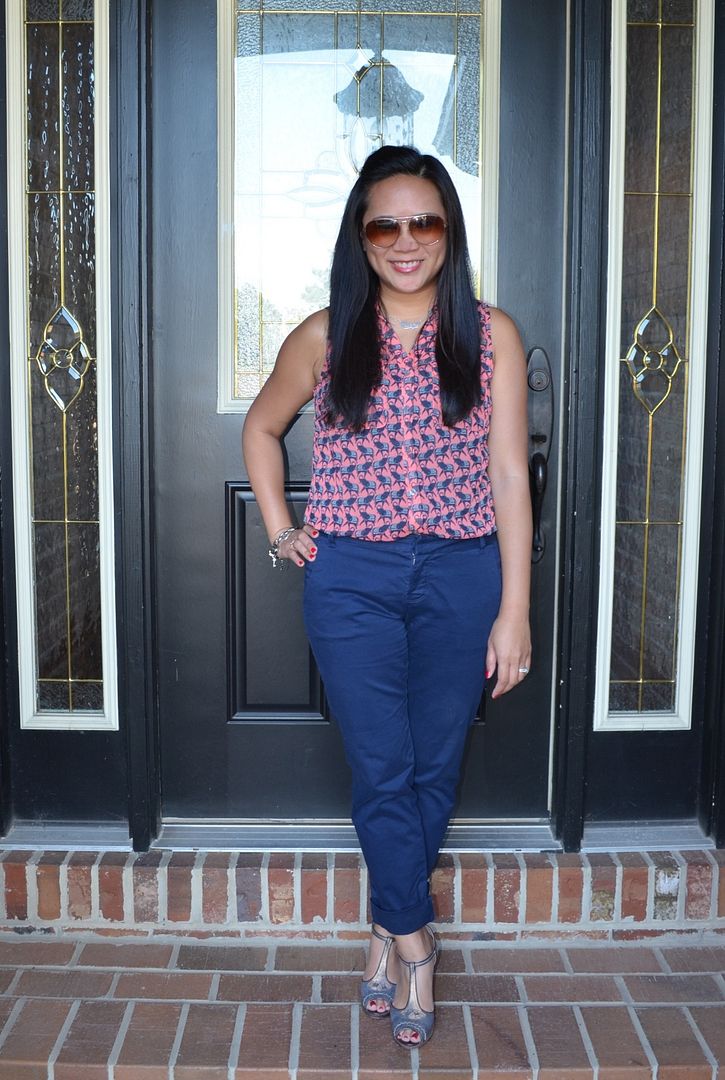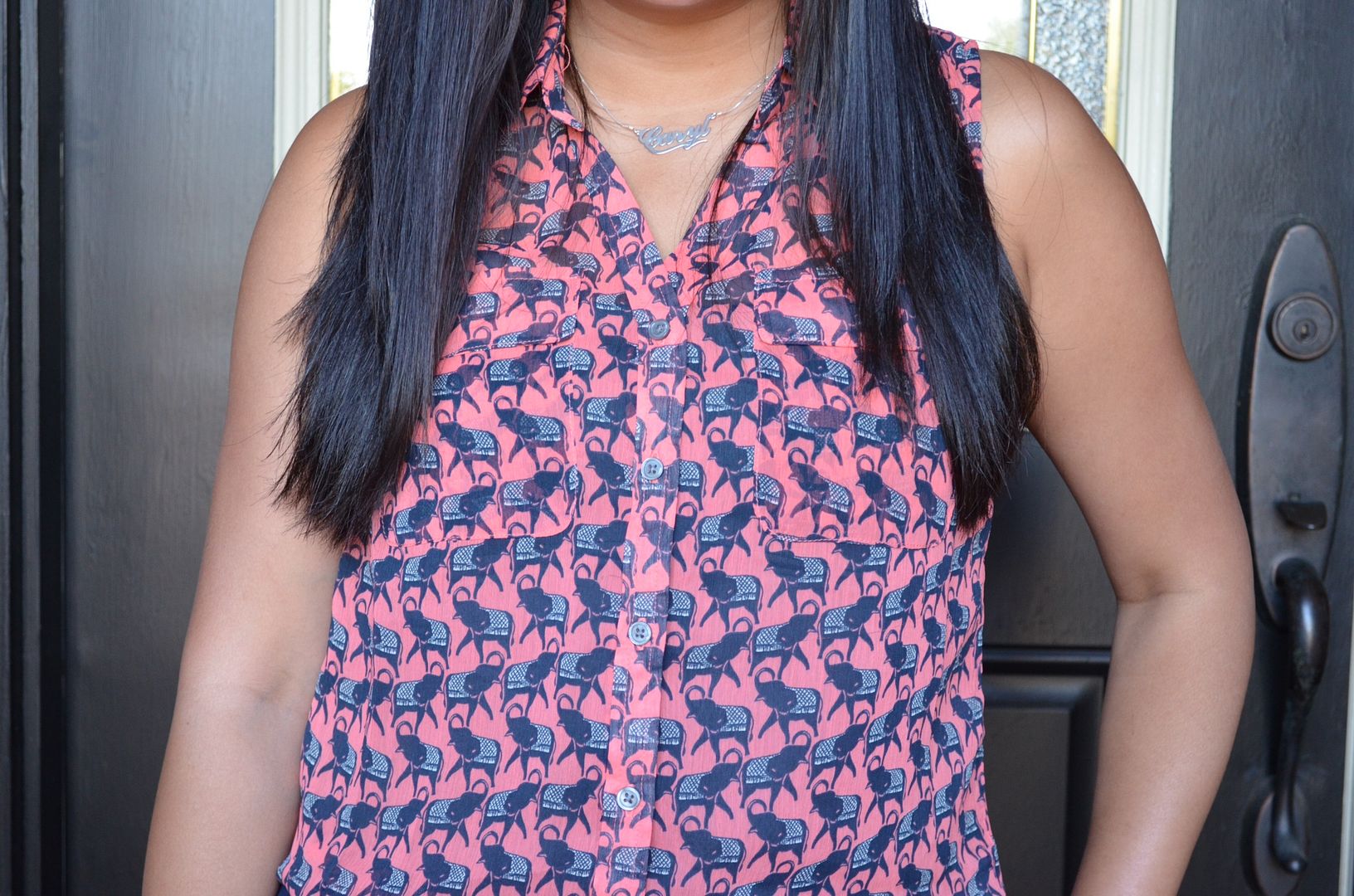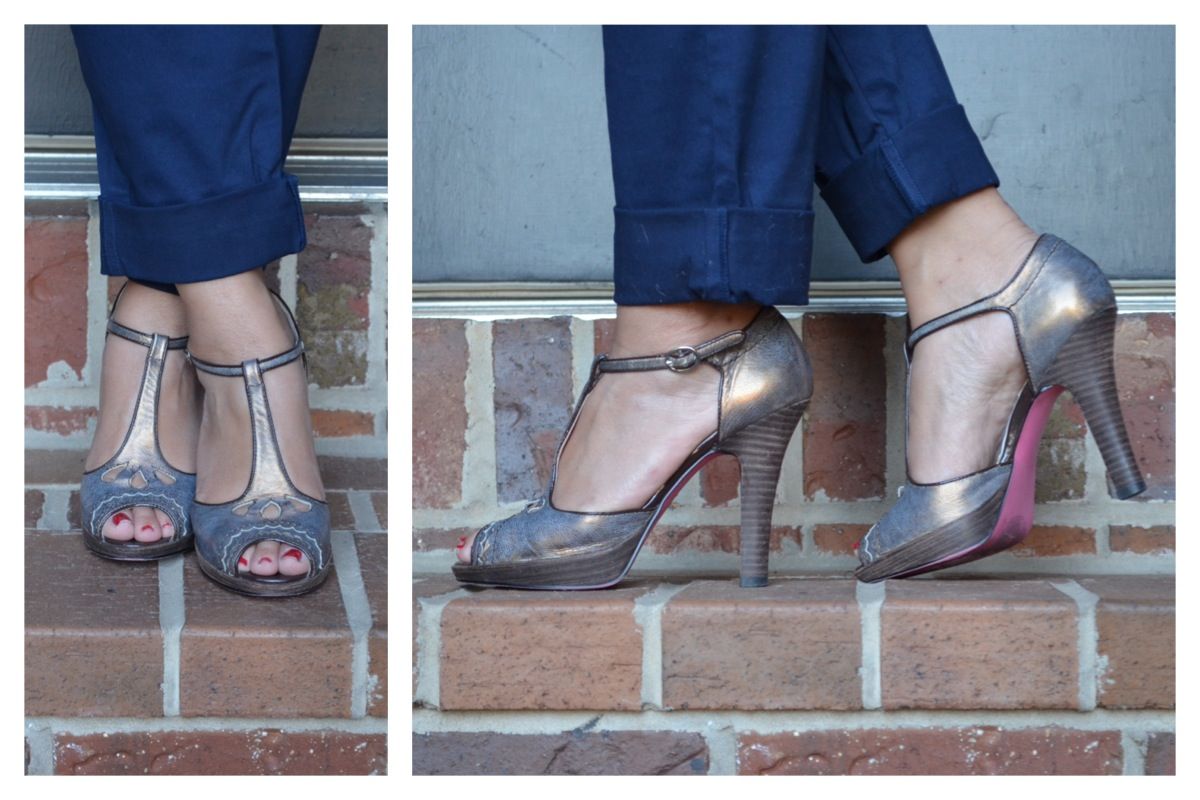 Personalized necklace from MyNameNecklace.com
7 for all Mankind cuffed chinos
Kensie t-strap Mary Janes
If you haven't noticed, I've been linking up regularly with Erin and Laura for their Trend Spin linkup. They assign a theme to each week and solicit bloggers as well as non-bloggers to participate. The themes are always fun and provide great inspiration for an outfit. I don't know about you, but I sometimes agonize about what to wear. Staring at my clothes and feeling like I have nothing to wear - which is ridiculous. These themes at least give me a context in which to look at my closet, narrowing down my choices, so to speak.
Hokay, all that being said - this week's theme is animal print. I've realized that I tend to do more animal prints in the winter and fall - don't get me wrong, I love leopard. I love anything animal print, really. But as I sifted through my summer clothes in my head, I realized my choices are limited. And then I remembered this lovely top I just got from the Gap outlet. It's literally printed with animals. I was quite proud of my cleverness this morning when I made this connection.
I hope to see you all over at the link up! There's lots of awesome inspiration, I promise! And if anything,
Erin
and
Laura
are hostesses with the mostesses, so check them out!