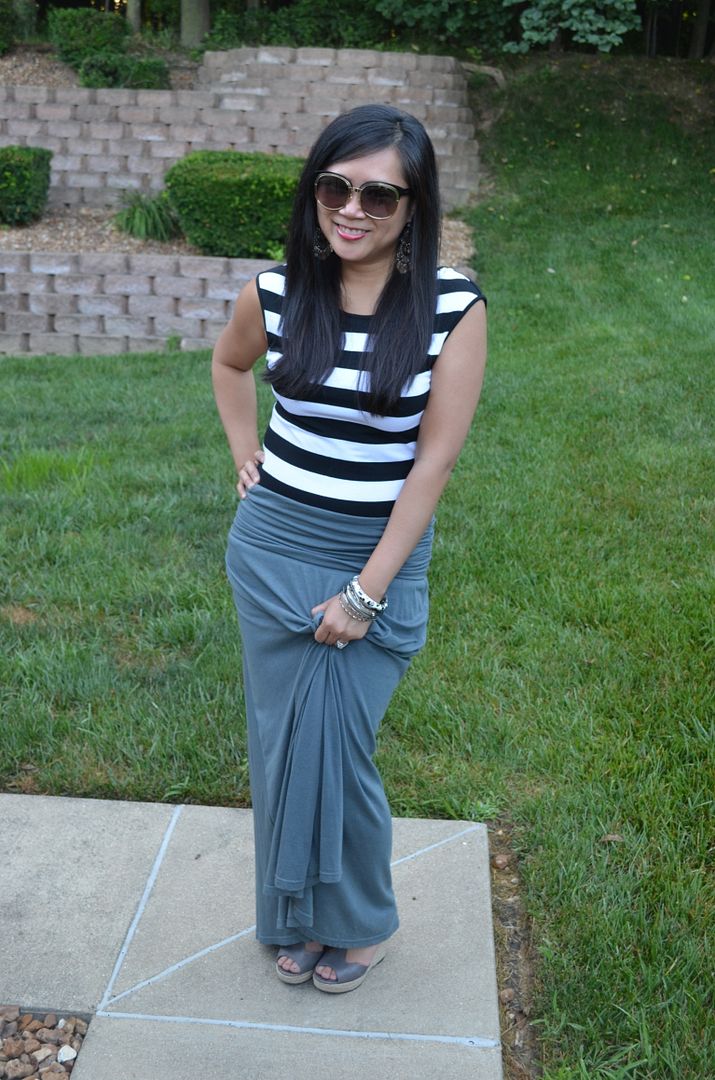 Steven by Steve Madden "Waren" espadrilles
How is it that I have only two work days under my belt, but I am completely exhausted as if I've worked one month straight with no days off. Oh yeah, that's right because I traveled 2 days last week to come back to two days of meetings. Oh yeah and because I haven't been sleeping well and I'm operating off of less than 8 hours of sleep combined for the past two nights. Oh yeah and I just stopped working at 10:30 tonight cramming to finish a deadline. I know you all can relate to me in some way shape or form.
It's times like these that I feel extra uninspired. That the thought of shaving my legs or lotioning my entire body makes me want to cry thinking of the effort. That I have so much stuff to do but the least motivation to do any of it. All that being said, I grabbed the easiest outfit I could possibly imagine. Oh maxi skirt. How I love thee. Thanks for getting me through my Tuesday! <3 You're lucky I didn't just add my bun to the equation and call it a day!