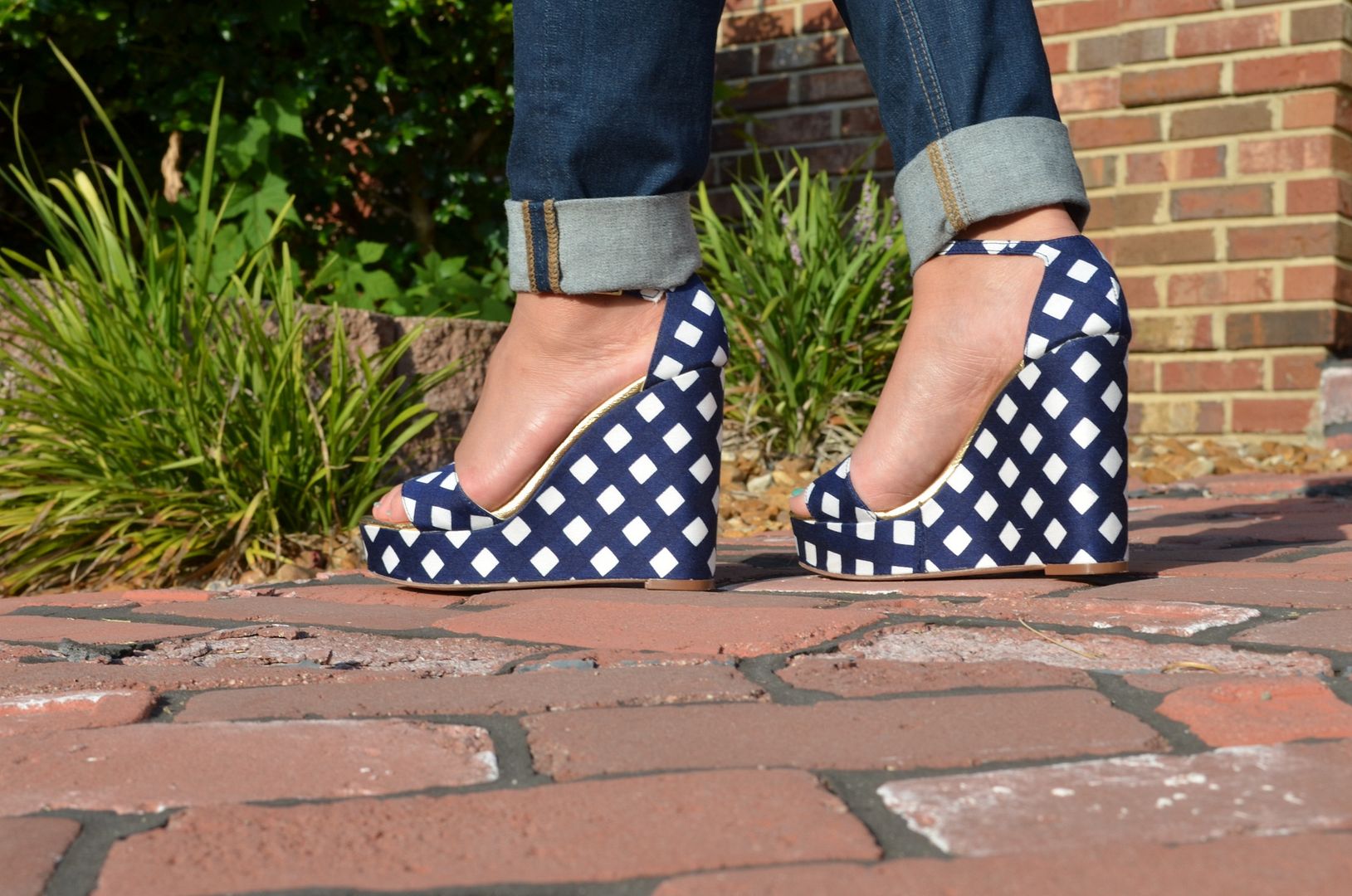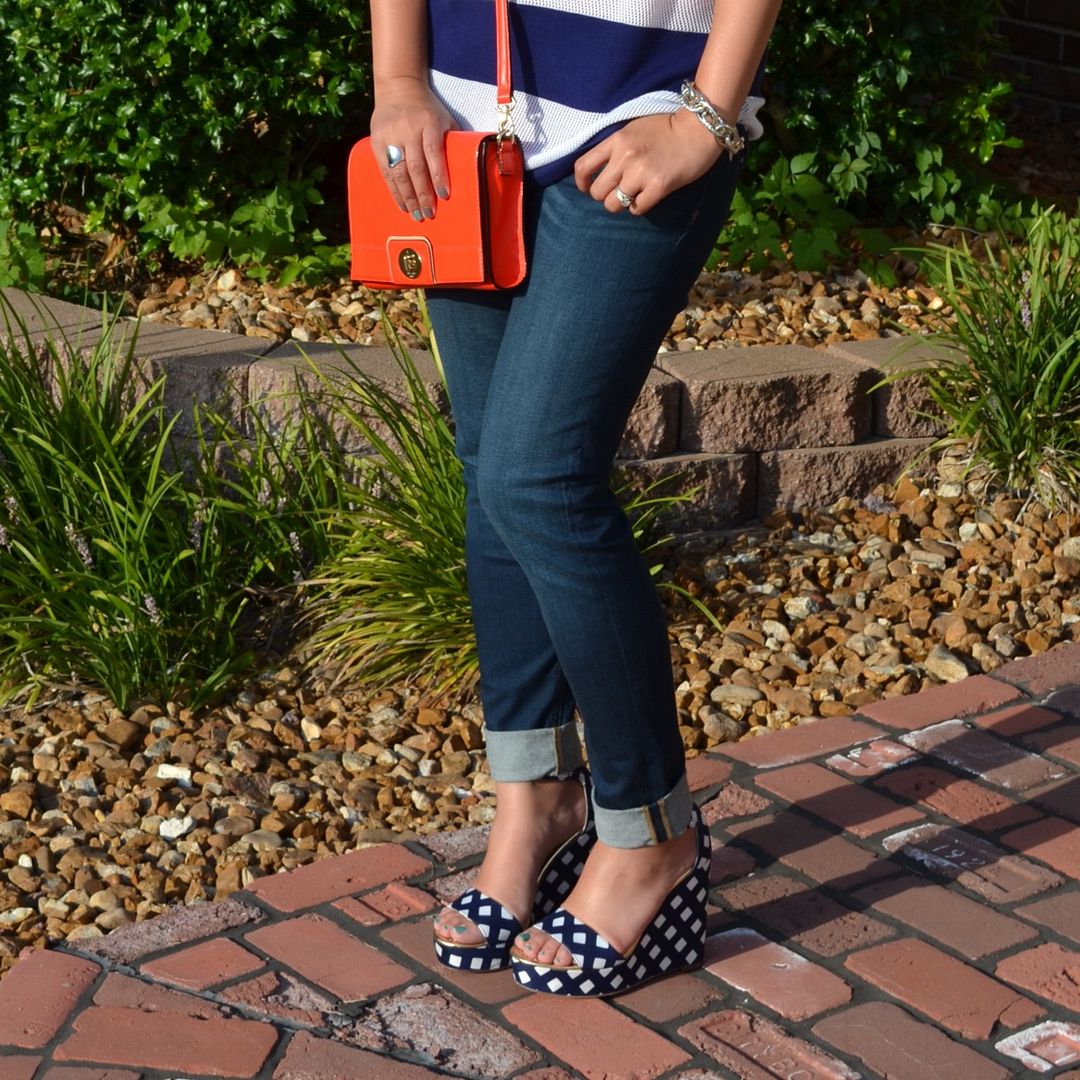 It's hard to deny (or accept) the fact that summer is over. Cold weather is imminent. Less daylight is quickly approaching. Therefore, I've been trying to bust out some of my favorite stuff while I still can. Like these wedges. They're eye catching, to say the least, and I can't help but smile when I look down at my feet. I'm not sure why exactly, but I feel like wedges look best with skinny jeans or shorts. They don't feel as right with short skirts or dresses - they feel too chunky. So I started from the bottom up today. First the wedges, then the skinnies, and then this sweater. It's actually quite perfect for the summer because it's mesh and lightweight, and I love the pattern mixing with the stripes and gingham.
As I was looking at my last 4 outfit posts, I definitely noticed a color trend. It's as if my last outfit came full circle with my first. And this was all unintentional, mind you. I'll have to pay attention to this more in the future - whether or not I gravitate towards a certain color for the course of a week. I also realized I do my hair different every. Day. There are only a handful of hair styles I actually sport, but apparently I don't like doing the same style back to back. Odd!
Do you guys ever notice coincidental trends in things you wear?