What did you say? Come closer so you can get a better look at my outfit? OK!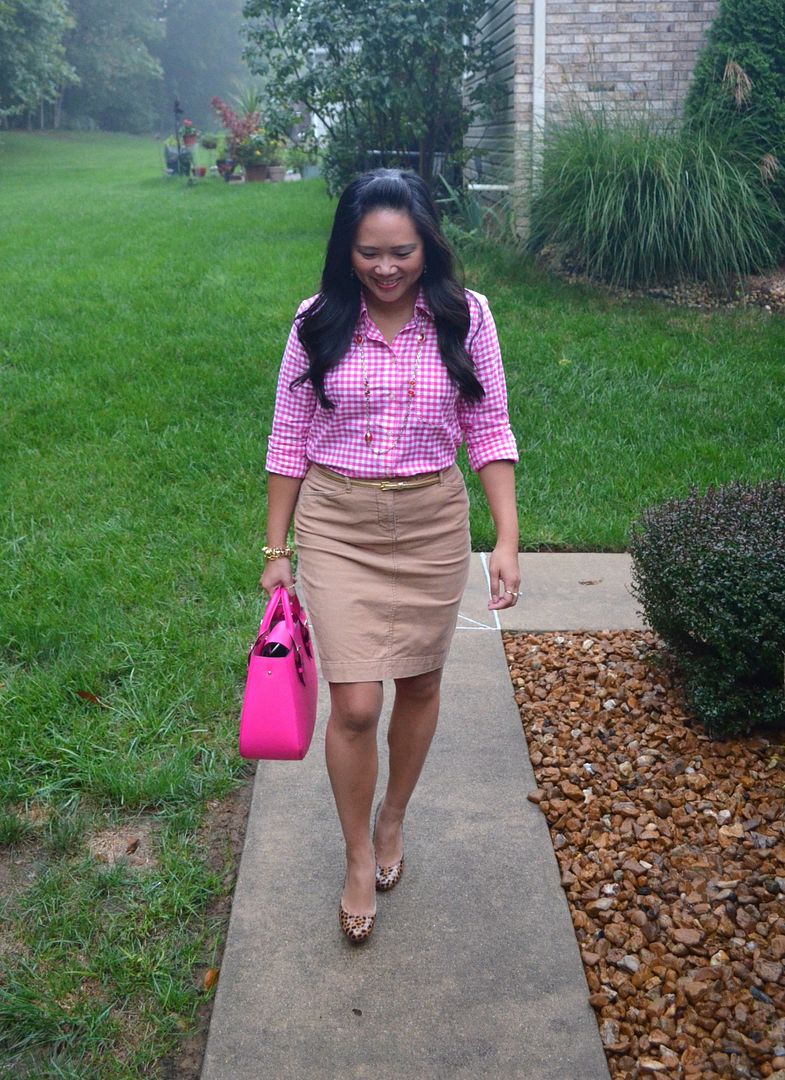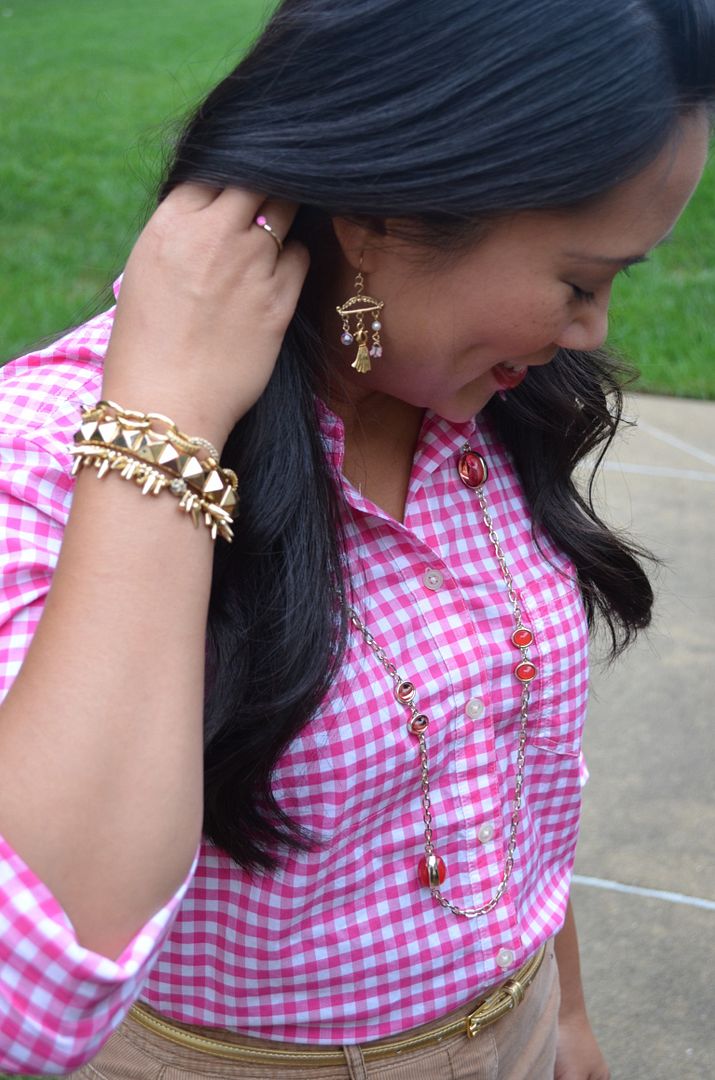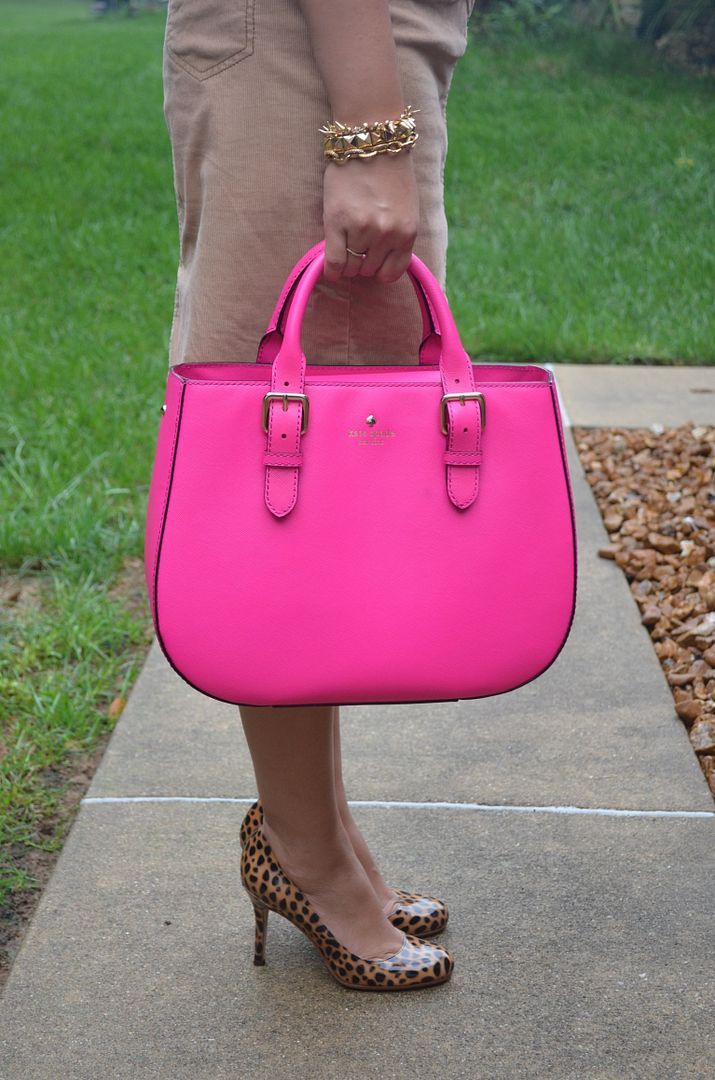 Mean Girls. Such a great movie. Back before LiLo became.... different. Well, it's not quite Wednesday anymore, but I couldn't help but reference the movie. While I can't say I abide by fashion "rules" like not wearing white after Labor Day, I do notice different cravings in colors I wear dependent on the season/ weather. I love pink to death, but A) I realized I don't own a ton of it and B) I usually save pinks for spring and summer. I felt odd wearing pink as a fall transition outfit because I naturally want to pair it with greens and blues, which are all warm weather colors to me. It truly wasn't until I was looking at my skirt collection one at a time when I stopped at this skirt and realized this could be a great fall combo - especially after tying in the animal print pumps. If it were a little cooler this day, I would have grabbed some cognac boots! What do you guys do to make your summer pieces more cold weather appealing?
Before I say bye for now, I wanted to give a few shout outs!
If you head over to On the Daily E X P R E S S, there's a great portofino style guide that shows you how versatile this top is! A few of my outfits make an appearance! But readers beware - you'll want it in every color.
My bud over at Click Clack Diaries wore the Phillip Lim skirt the same day I did! Had her post been up when I was writing mine, I totally would have included her in my remix.
Christina over at Simple Easy Style is featuring one of my looks on her Friday Link Up, so be sure to check it out and show support by joining the link up yourself!
Thanks, everyone! I appreciate you reading - have a great weekend!