First of all, in case you missed it, yesterday I shared a pretty detailed post comparing 6 pairs of leggings with each other, this pair being one of them. I hope you'll check it out if you haven't already! Otherwise, let's talk about this poncho! Stripes, cowl neck, fringe, what's not to like about it! Since I'm only 5'-2", ponchos can be a challenge on me. I love that this has an asymmetric hemline though because I can basically turn it, letting the longest corners hang to the side and at the back of me. The more leg I can show, the better I feel proportionally.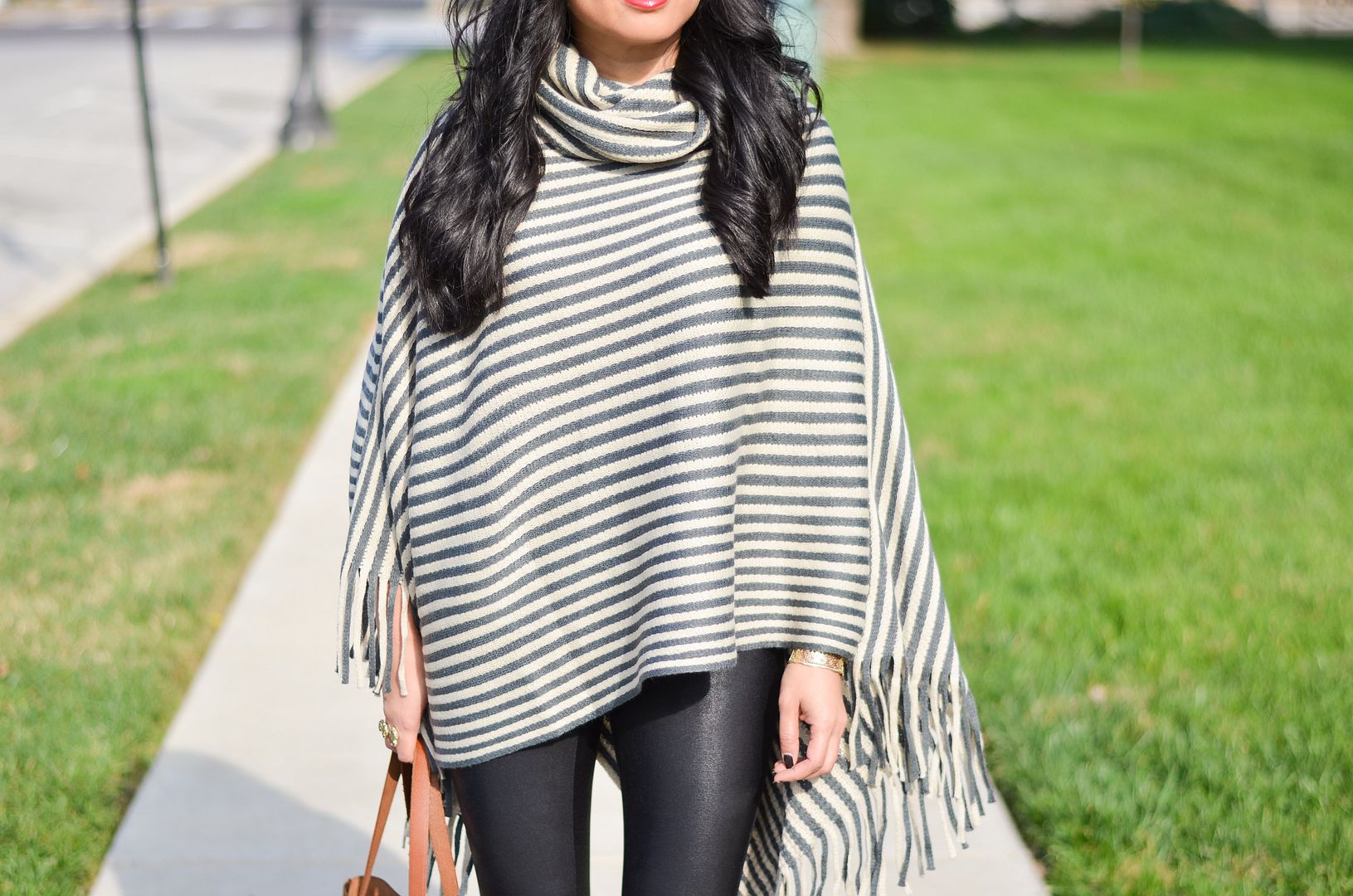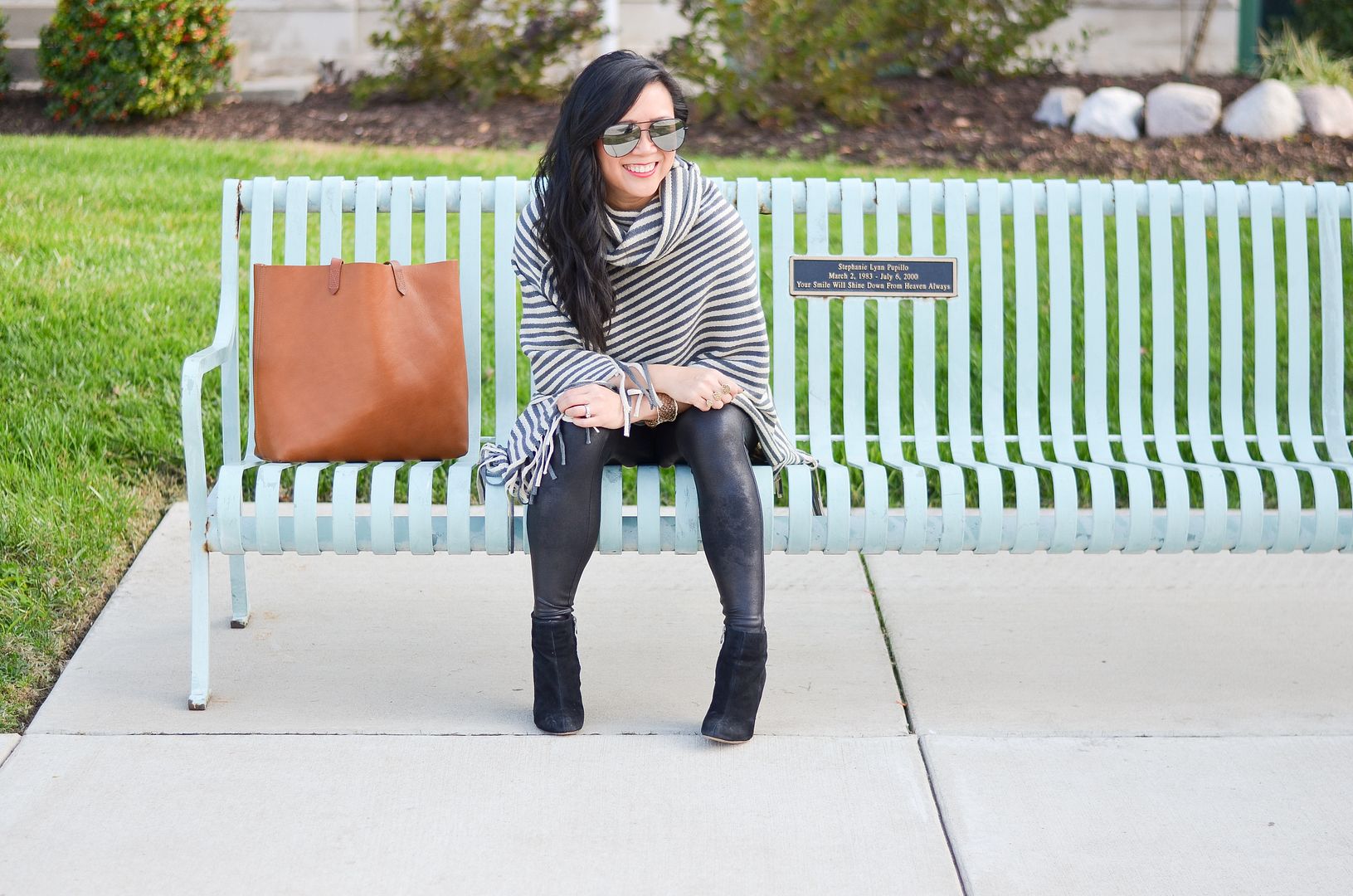 I resisted wearing this with over the knee boots because I wanted to keep my legs long and lean without any bulk. Again, I feel like that helps with proportion. These wedge booties are the perfect finishing touch. They give me height and help with elongating my silhouette.
The poncho is the most perfect thing to throw on without any thought while you do your running around on cooler days! It's so warm and feels way more luxurious than you would expect for the price. Two thumbs up from me!

SHOP THE LOOK: