I feel like I have a mobile office this week since I've been blogging from the road since last Wednesday!!! I'm currently sitting in the Denver airport because my flight is delayed while they replace the toilet on our plane. Traveling is a pretty glamorous lifestyle, what can I say! I figured I would use this downtime to get some blog posts scheduled for the week since I've been all tied up this weekend! Let's get to it!
Crop top and high waisted jeans
Lately, I've been a little more open to the idea of crop tops with high waisted bottoms. I'm certainly not comfy sharing my midsection with the public, so I'm normally not into crop tops AT ALL, but I loved the print and wrap style of this one, so I figured I would give it a go with my high waisted flares.
I definitely felt retro-inspired when I had this on. The print and obviously the flares are very "That 70's Show" to me, but I don't mind it. It was fun to wear and it's nice to switch up my bottoms from my normal 345878645 pairs of skinnies that I own!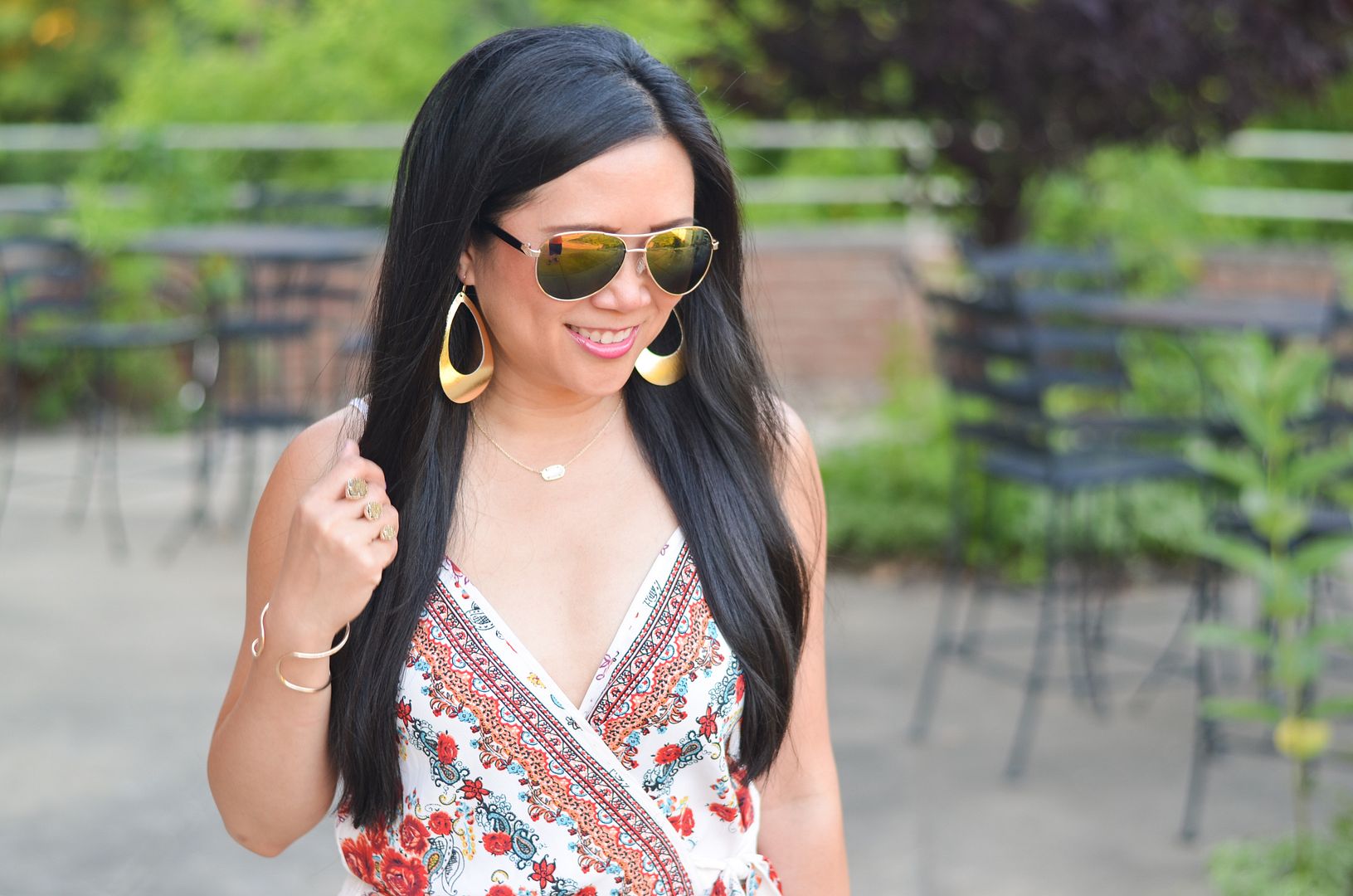 I can't wear flares unless I have the pointiest of shoes. Seeing the pointy toe tips peek out of hems help elongate my legs even more. Plus, I don't like looking like I'm not wearing any shoes at all under my flares. I went matchy-matchy with the red shoes and my red bag to play up the red in the top. It was pretty effortless to pull this together.
This top will be perfect to romp around SoCal in for the July 4th week! Especially since the colors are somewhat patriotic! Now I need to find the perfect pair of high waisted shorts to wear with it! I currently own zero pairs of high waisted shorts! Wish me luck!
Have a great hump day! Halfway to the weekend!!!

SHOP THE LOOK: