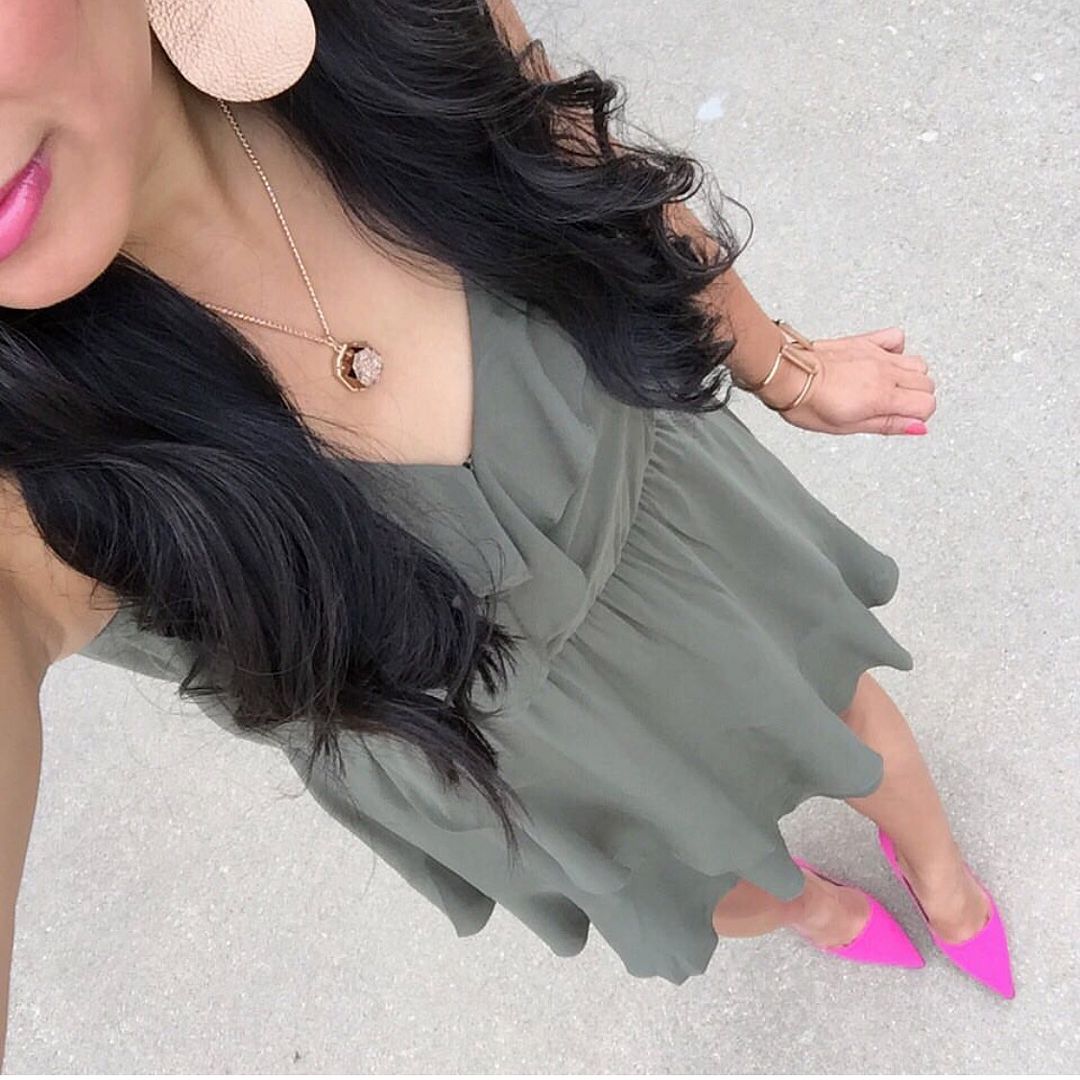 Coming at you tonight with a random Wednesday night post!! I mentioned in last week's post that I was starting a new monthly Facebook live video series with CS Gems called Sip and Style. If you missed our "pilot" video, so to speak, you can get yourself caught up here. Tonight we talked about what to wear to wineries! Each of us brought two outfit ideas to the table and as I was pulling ideas together for what I would present, I couldn't organize my thoughts without pulling out old photos, and I figured since I was pulling out old photos, I may as well pull together an actual blog post to go along with the video! So, here you go!
Simple cami faux-wrap dress + espadrilles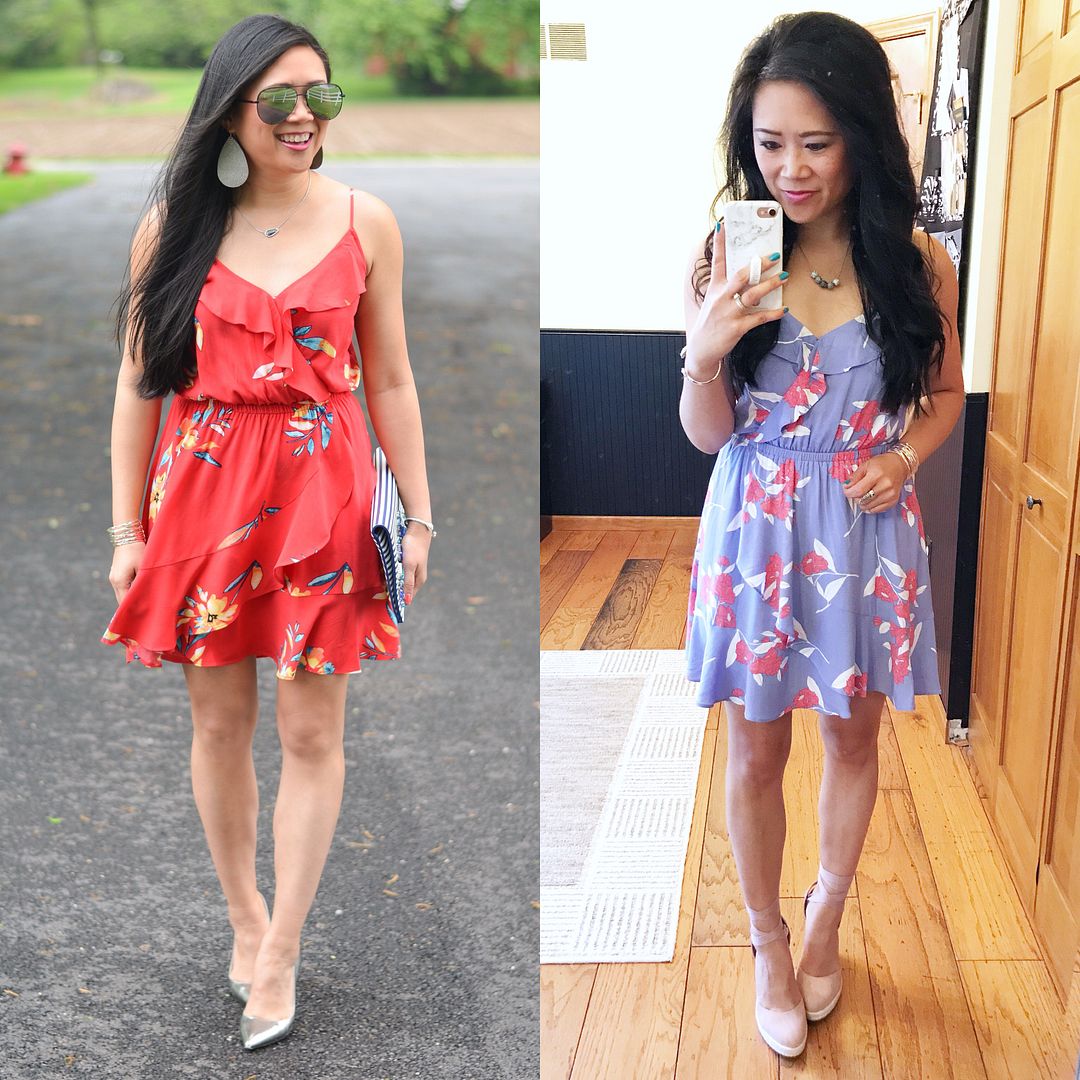 My first outfit choice was a simple cami dress and wedge espadrilles. I discovered this dress last season and it quickly became my favorite. The fit is perfect for my body and the flirty-ness of the cut always makes me feel girly and confident when I wear any of my three colors. I just ordered a fourth color, new for the season, and I know that if I were to go to a winery, this would be my first choice of things to grab. It's easy. I feel put together. It works as a great base layer if I need to add a cardigan, utility jacket, denim vest, moto jacket, denim jacket, or really even a pullover sweater for added warmth. And it's forgiving in the mid-section so there is plenty of room for food and drink! And
I love my heels, but since wineries are predominantly outdoors, I will always opt for wedges vs. a stiletto.
Similar cami dresses here:

Espadrille options here:

Colored chino shorts + "Gigi" sandals
A fun top plus chino shorts is another easy outfit formula for me. Yes, I love my denim shorts as well, but chino shorts when it's super super hot breathes a lot better for me, so I own basically every color imaginable. Adding a romantic top with lace or embroidery sets the mood for a winery. Wineries are inherently romantic feeling to me for whatever reason. Maybe it's the alcohol content. If you don't want to go as girly though, you can always opt for a basic tank and throw on a boyfriend button-up for a laid back layered look. Regardless, a simple pair of flat sandals like the Sam Edelman "Gigi" sandals are the perfect finishing touch whether you're trying to be more casual or a touch dressy. The Gigi sandal is also something I own in multiple colors. It's a staple for me as the weather turns warm and/or I know I'm going to be doing a lot of walking. For flat sandals, they have enough cushion on the insole to make them very walkable! I do take these a half size larger than my normal size.
Fun top options here:

Shop chino shorts here:

Sam Edelman Gigi color options here:

Hope you enjoyed this month's topic! Excited to hear what else you guys would like us to cover in a future video! We are totally open for ideas!!!