Man, it's been almost a month since I last posted a random roundup. Sorry! I know these tend to be a reader favorite. I wish I could say it's one of my favorites to put together, but it really isn't!!! All the links can be super time consuming, I'm not going to lie! BUT! I do like taking outfit selfies every day and I do like sharing my every day outfits. I just wish the photos would automatically link themselves! There should be an app for that! Anyway, I've been avoiding it long enough, so it was time to share at least a handful of recent looks. Let's get started.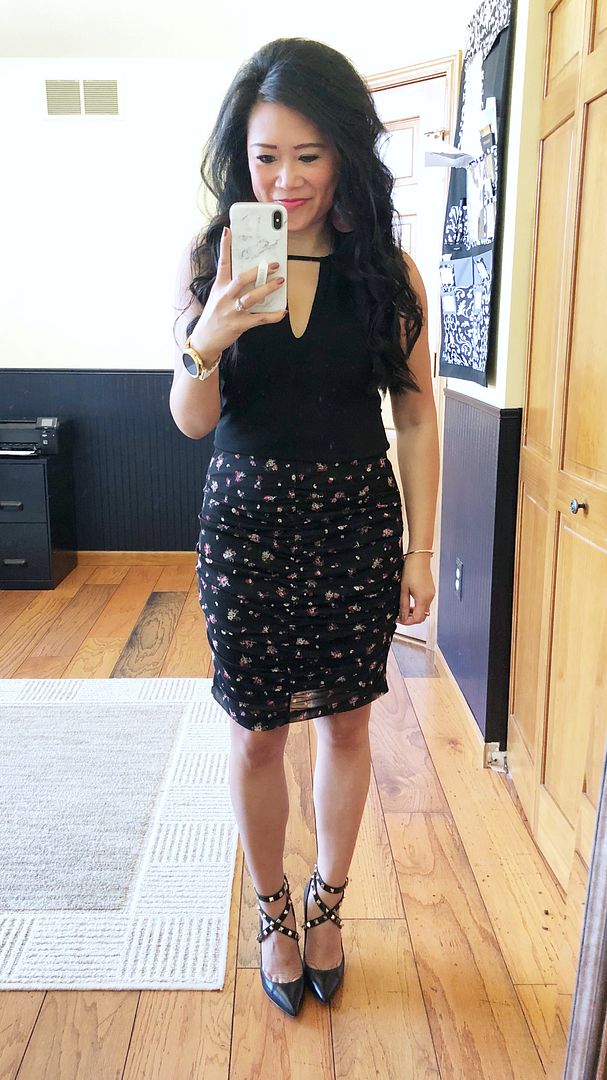 You know I love a good skirt and this one is no exception with it's pencil cut and ruching detail. And hello floral! I love sweet and sassy, so naturally the stud pumps had to be paired with this.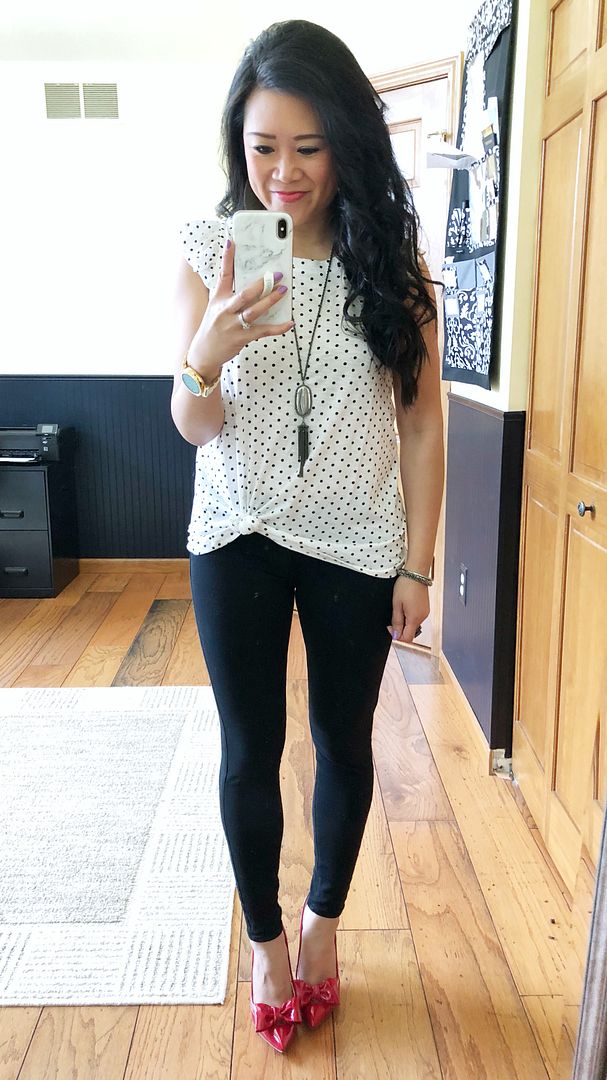 A couple of recent purchases in this outfit. First the top, which is even more adorable from the back view. It has a hint of a racerback cut to the back lined with ruffles. The shoes, although on crazy sale, were still a splurge. I ordered them through Saks first, but was sent the wrong style (basically the same pump, lower heel, and without the bow.) By the time I called to complain, they had already sold out in my size in the real pair I wanted. I'm glad they made the mistake though because this pair I found on Net A Porter is much more fun. The first pair was not patent leather and the shine of the patent really make this shoe even more drool worthy! I will say that of all the Valentinos I own, these are the least comfortable. I will make it work because they are too gorgeous not to, but they definitely are not like all my Rockstuds that I can wear 12+ hours without issue!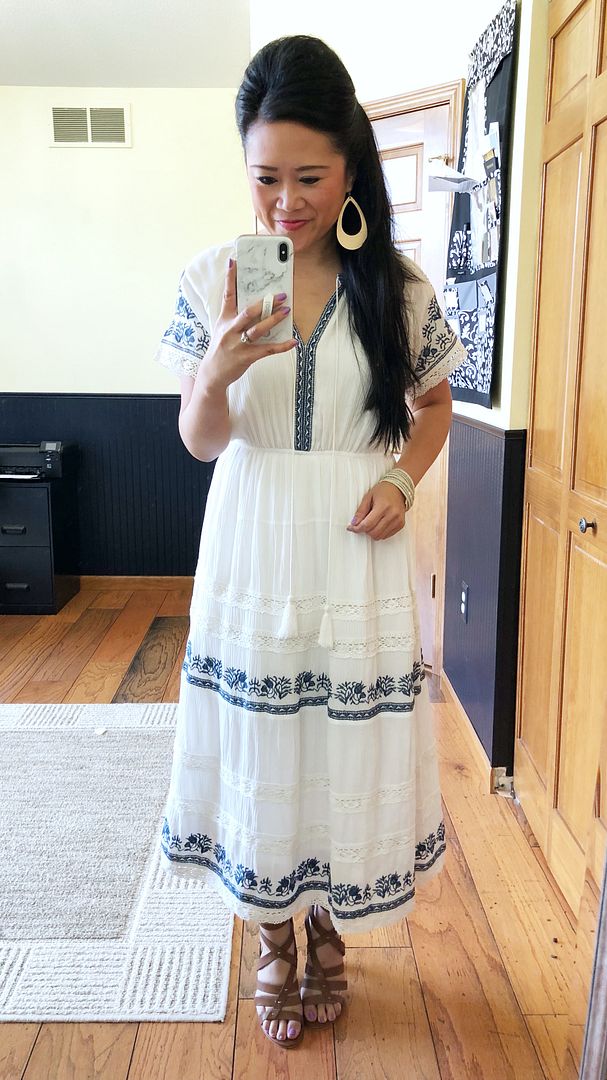 I hadn't worn this dress to work yet, so I decided to do that last week. The beauty of long dresses is that you can throw them on but not necessarily stress if you haven't shaved or if you forgot to lotion your legs! I was running a bit late this day, too, so I needed something I knew would work with one try, hence why I wore it with the same sandals and earrings I originally wore with the dress here.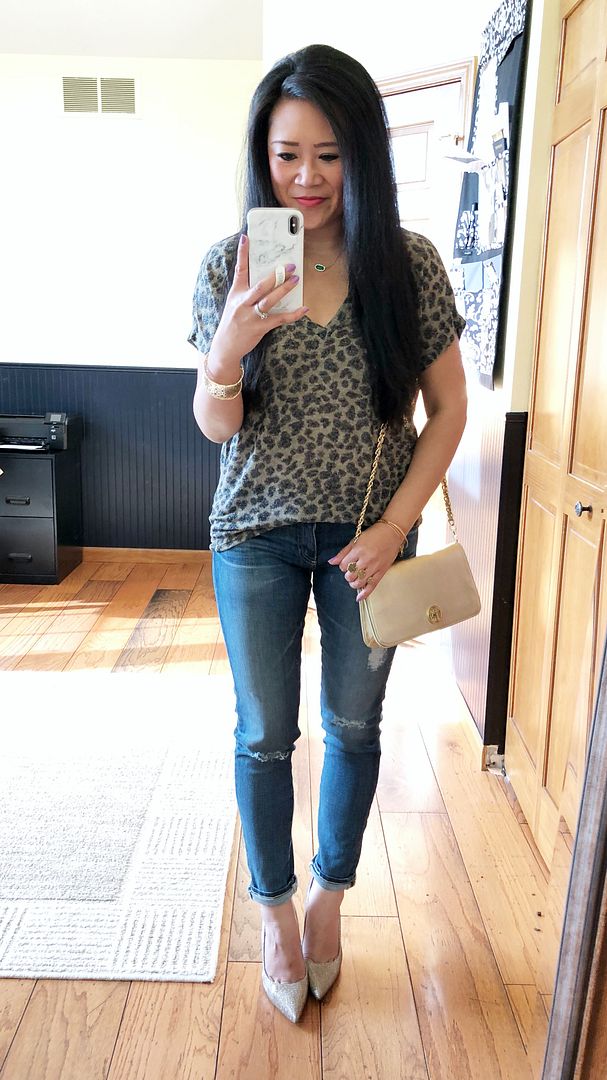 Express has so many good, easy tops right now, and I couldn't resist this one in the leopard print. The website describes it as a "knit" tee. I would describe it as feeling a bit like mesh/linen. It's very gauzy and lightweight. I dressed it up with gold accessories for a night out.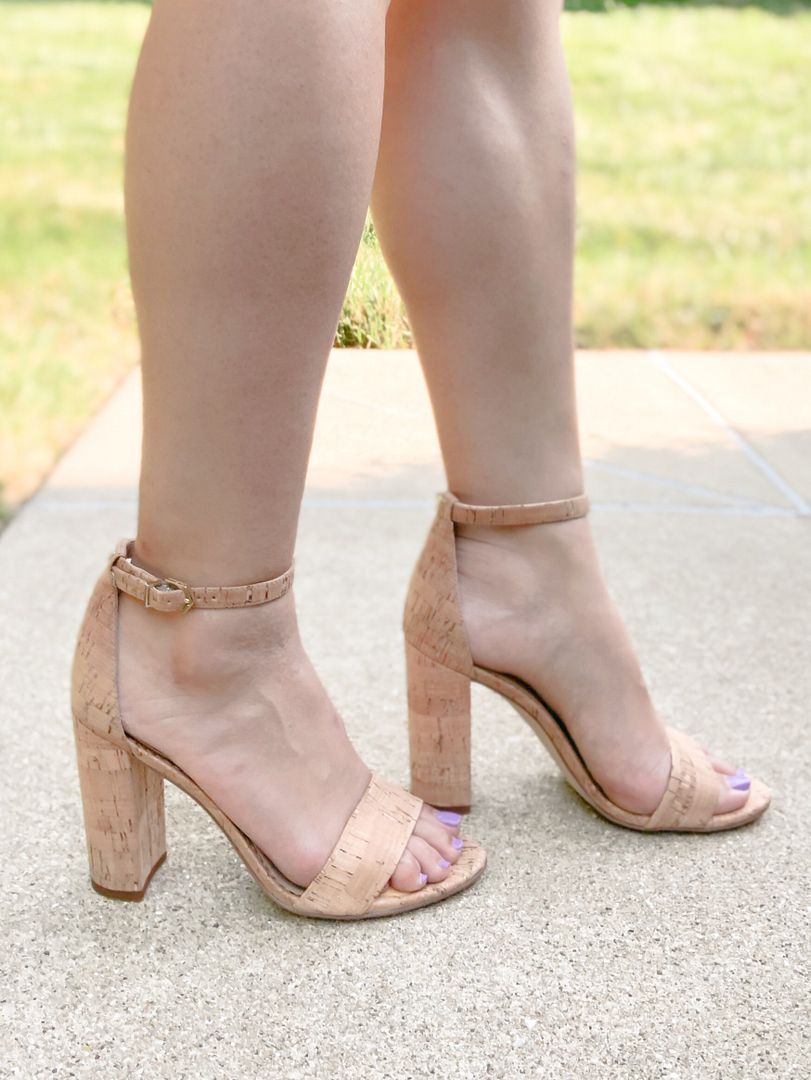 Before I go, a couple of recent purchases. I talked about these sandals on Snapchat because they make the 4th pair of nude sandals I own. Each pair serve different purposes, and I was in need of a pair that had a higher heel height while still being super walkable. The cork makes these sandals amazingly lightweight and the block heel keeps them super easy to walk in. I went up a half size since my foot runs just a touch wide. Highly recommend!
And this is a random buy, but totally worth sharing! One of my good friends at work shares my love of 90's R&B and hip hop. I found this cookbook for him on Amazon. It's filled with very pun-y titled recipes like "Ludacrispy Duck" and "Tiramisu Elliot" and each recipe also has great illustrations to enjoy! It's a great mix of food, humor, art, and music. It's small - only 6" or so tall, which can be both good or bad. And there is a QR code at the back of the book that takes you to a coordinating playlist! He loved the gift, btw!
And that's all I have for you this week! We are en route to Michigan as we speak. I am not sure how much I will blog while we are on vacation, but I'm sure I will be taking outfit photos and documenting our travel on social media! Talk again soon.