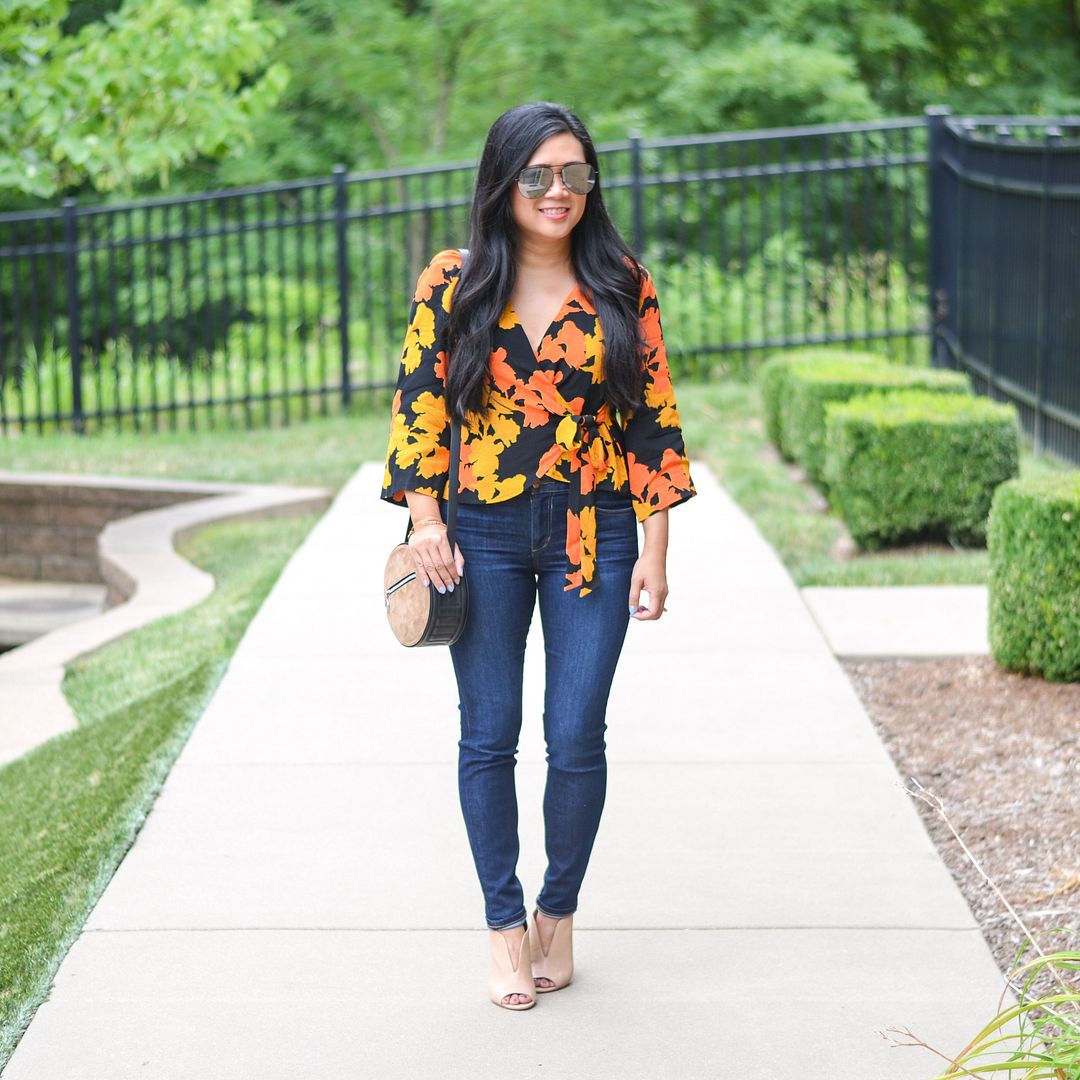 Happy Friday!! Today I am teaming up with Jo-Lynne and Amy Ann to share some of our favorite fall basics and co-host the Fashion Friday linkup! I realize it's still summer, but with August around the corner, that means school is starting and people have fall on the brain. It's a sad reality. I don't know about you, but I was always excited to shop for fall at the start of the new school year! So hopefully this post provides value even if you're still rocking cutoffs and bikinis for another few weeks. Let's get started!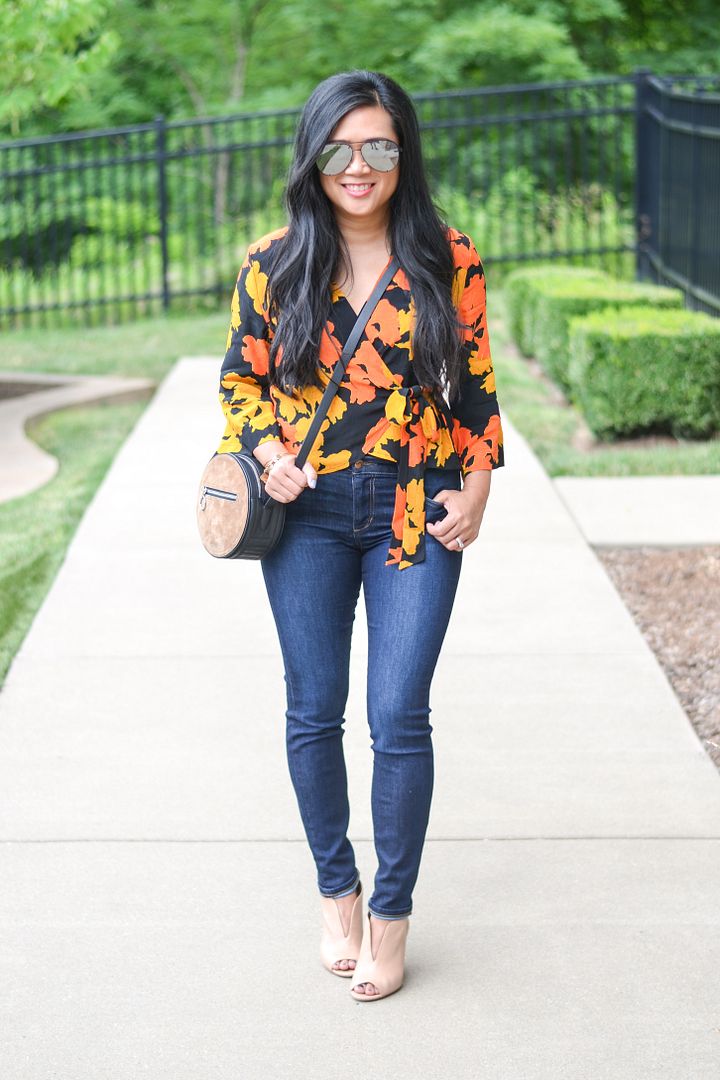 Sunnies: Quay "High Key" | Top: Topshop | Bag: Rag & Bone (option, option, option) | Jeans: Joe's "Icon" Ankle Skinny Jeans | Booties: Vince Camuto "Andrita"
Fave fall basic #1: A floral top
The 90's are coming back with a vengeance right now, and I feel like florals are having a big moment as a result. Not all florals look super 90's style, but regardless, finding a great floral print to add to your closet would be great! It speaks for itself because of the bold print, and finding one with a good fit like this wrap makes it extra versatile regardless of whether you are wearing jeans, a pencil skirt, or an A-line skirt. I picked this one because of it's retro colors and larger pattern. The fact that it is a wrap top is an added bonus!
Shop more floral tops here: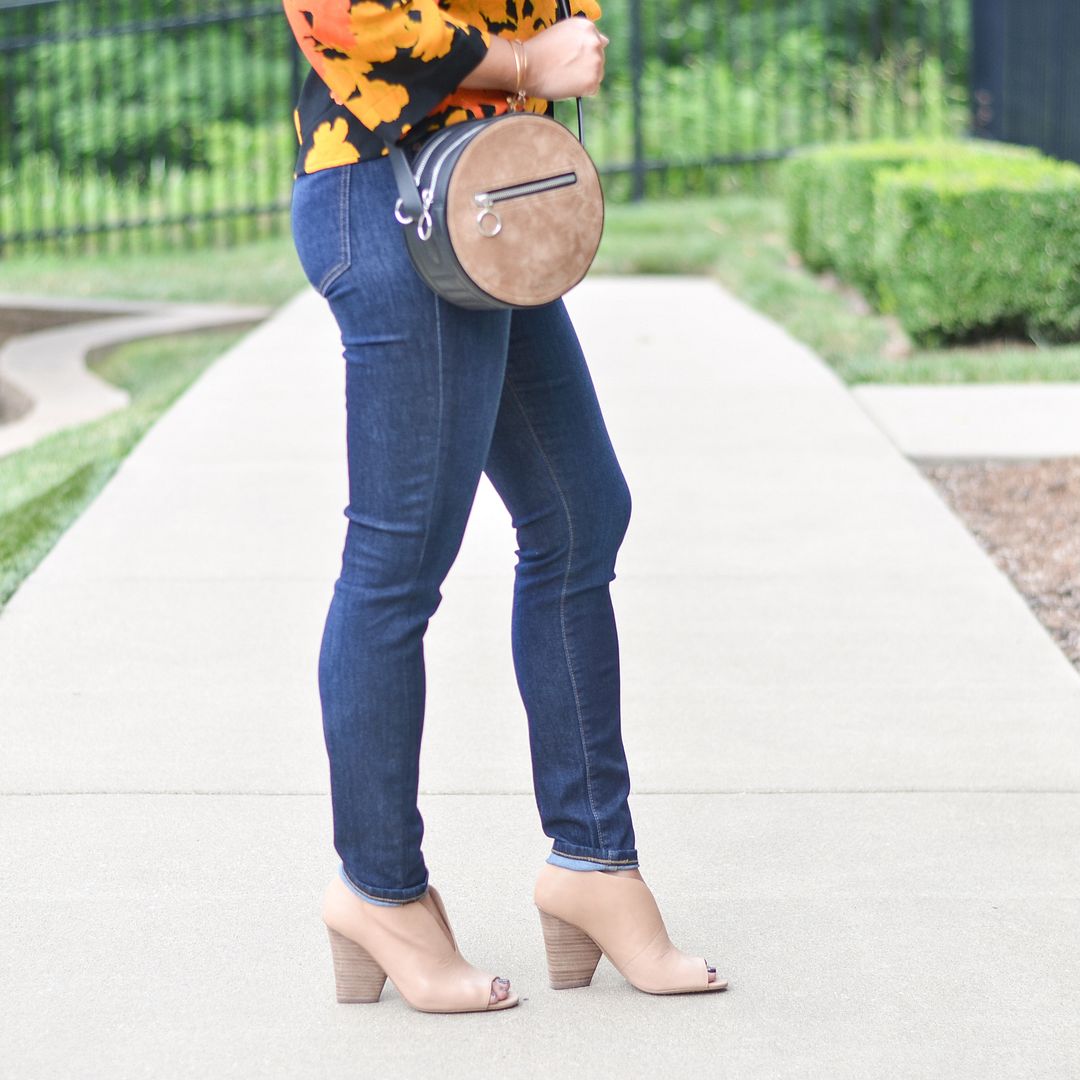 Fave fall basic #2: The circle "canteen" bag
I feel like I'm a little late to jump on this circle bag bandwagon, but they seem to be everywhere at the moment. I've had my eye on a few over the last few months, but I fell in love with this Rag&Bone bag as soon as I saw it in the anniversary sale catalog. I switched my purse contents over as soon as it arrived! It's such a great size and perfect for travel, too!
Shop more circle bags here:

Fave fall basic #3: Dark washed jeans
Clearly dark washed jeans are a classic staple and every year I always take inventory of the pairs I have in my collection to see if I need to replace or supplement what I have. I have Joe's "Icon" jeans in a burgundy color and I love the fit so much, I was happy to add a classic dark wash in the same style to my closet. There are a lot of high rise jeans out there, but that rise does not favor my body type. Mid rise can sometimes even push the limits a bit, but I do still very much like the fit of these. They're "skinny" not jean "leggings" and sometimes skinny is more appropriate to wear than my skin-tight jeggings.
Shop more dark washed jeans here: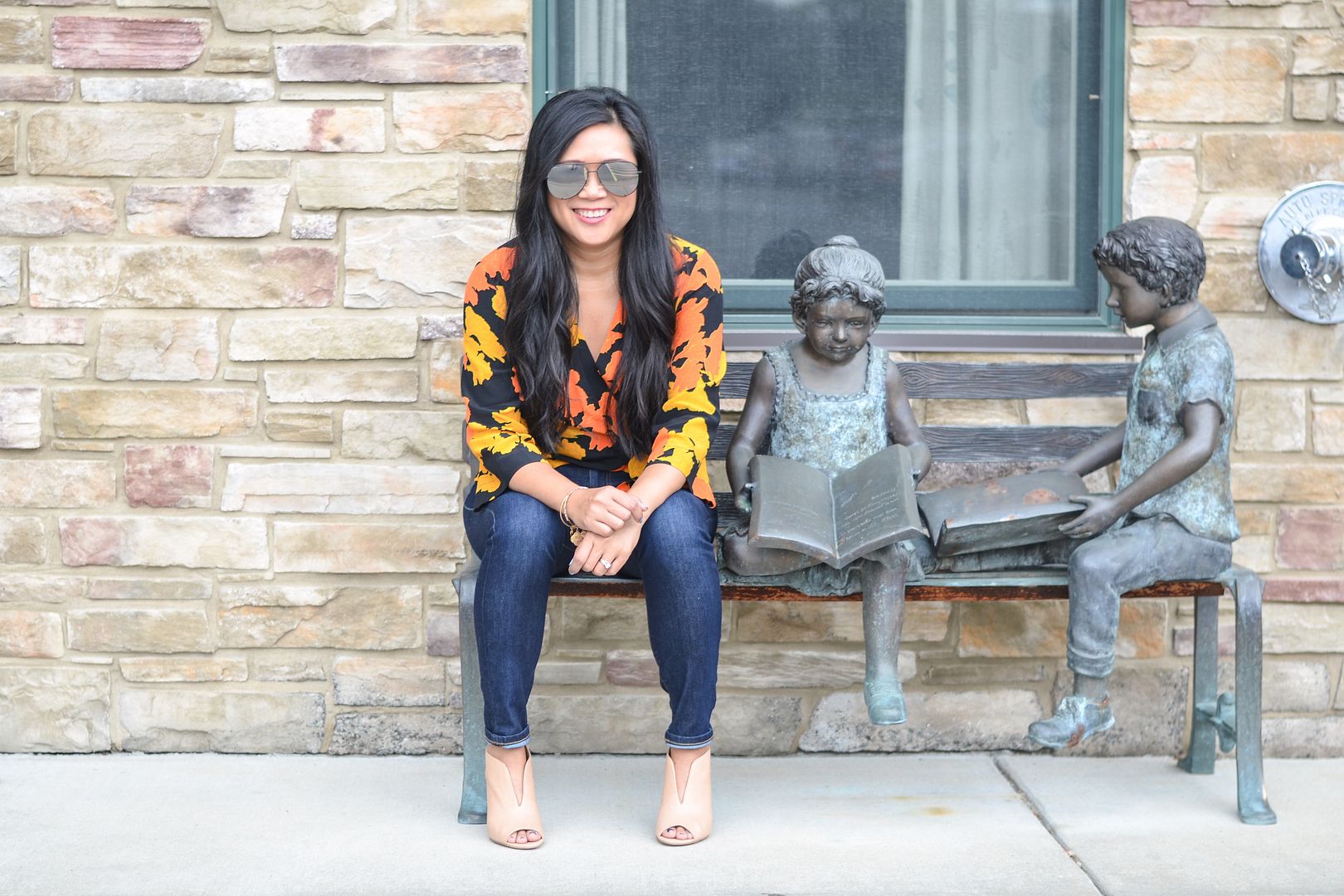 Before I go, I do want to talk about these booties for a second. They came up in my Facebook feed as an ad, and I'm such a sucker for Facebook ads. I ordered them in early June and they arrived right before I left for vacation. Fast forward to the anniversary sale and these mules have been all the rage. Fun fact about me - I do not own a single pair of mules or even slides. Why, you ask? I just don't think they're flattering on me. They break up the line of my leg, and since I'm short, I don't want anything breaking that line! Also, my heels are so not the most attractive part of my body, no matter how much I lotion them up! I feel like that would be like having cut outs at my elbows. I wouldn't want to highlight my elbows either! Ha! So if you're like me and have an aversion to mules, I highly recommend this pair of booties. You get the same look as the infamous mules, but as a bootie instead!
What are you most excited to wear for fall? Be sure you visit
Jo-Lynne
and
Amy Ann
to see what they're favorite fall basics are! Thanks for stopping by and for linking up with Fashion Friday!

SHOP THE LOOK: