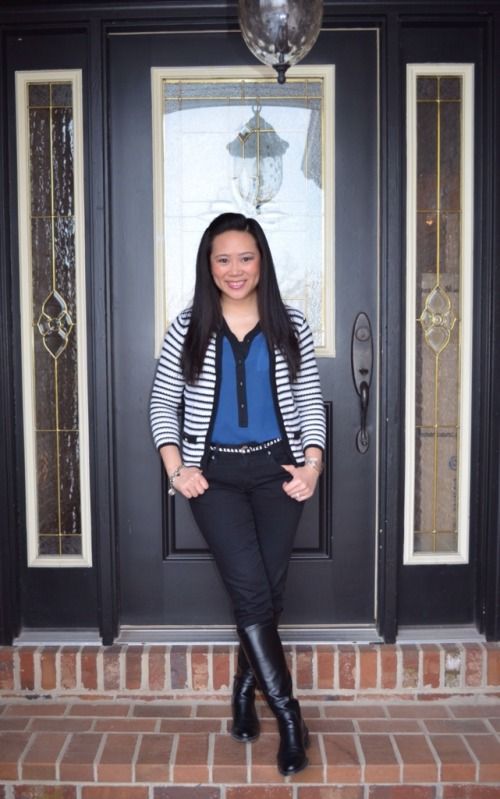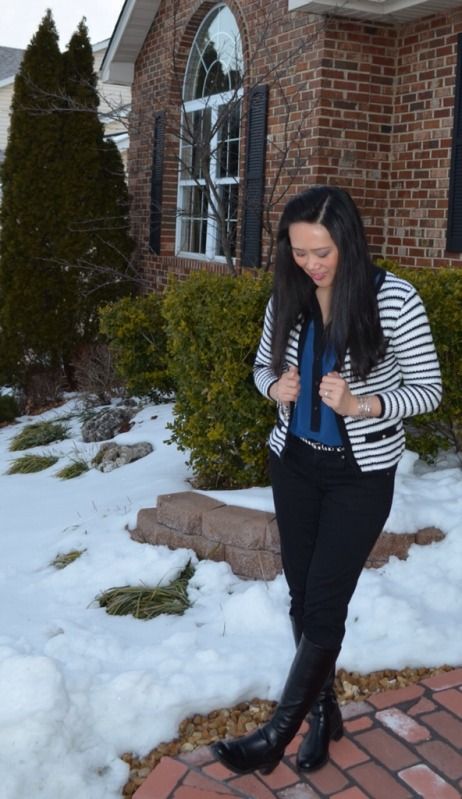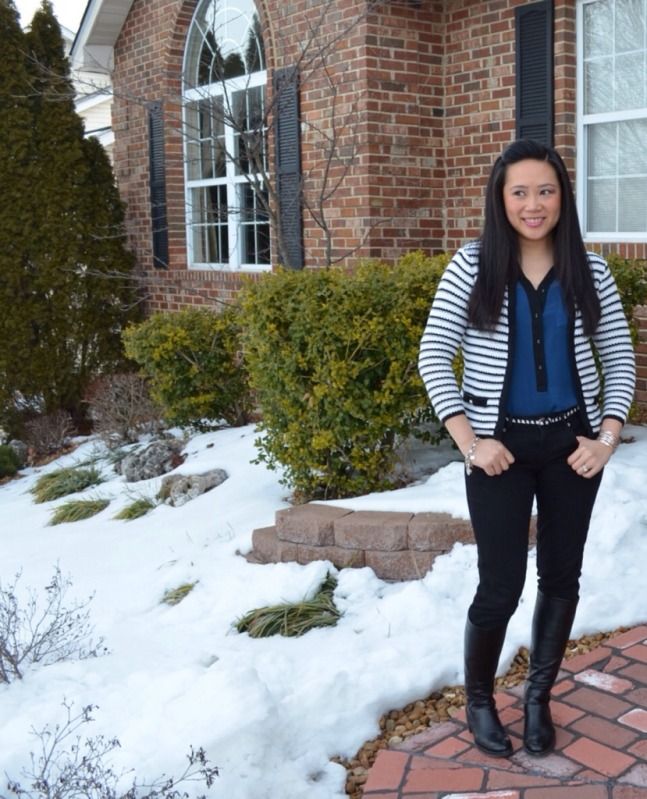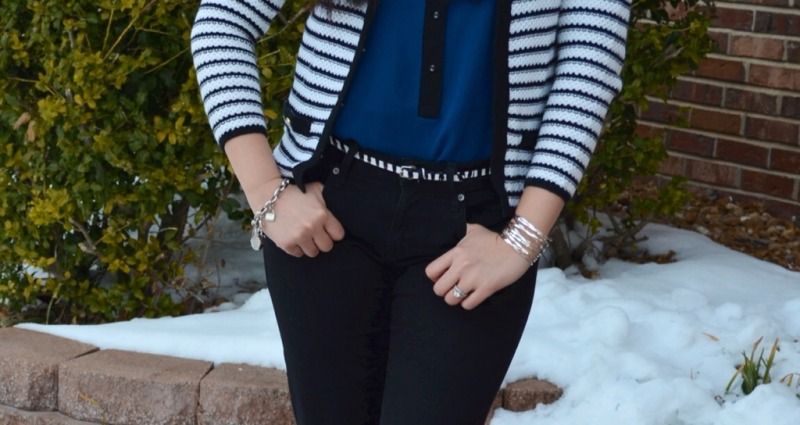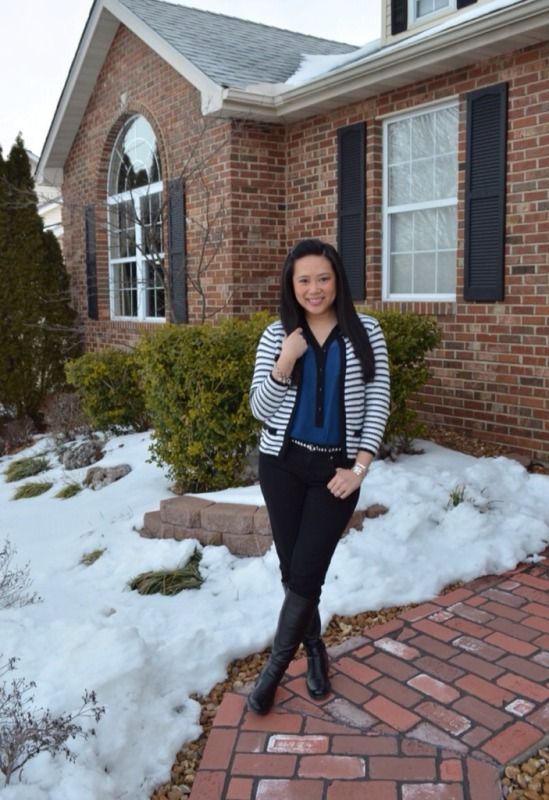 Express Cuff and Anne Klein Charm Bracelet
Gap Always Skinny black jeans
February has been such a crazy travel month for me. I don't normally wear heels at the airport because I'm a fast walker and heels just slow me down when I'm in a hurry. On top of that, I'm traveling to places like Toronto, Detroit, and Milwaukee where there's snow

and possibly ice

on the ground. Needless to say, I've been skipping heels on my latest work trips. And it's start

ing

to make me really sad!
These Franco Sarto boots are the basic of basics. No hardware, easy to slip on and off. Functional, but not eve

n close to

the same ahhh effect that a shiny pair of heels give me. And it's true what they say, you do carry yourself differently when wearing heels. I do think you can still be feminine and sexy and put together with flat shoes on... but I would still rather be wearing heels right now. Sigh.