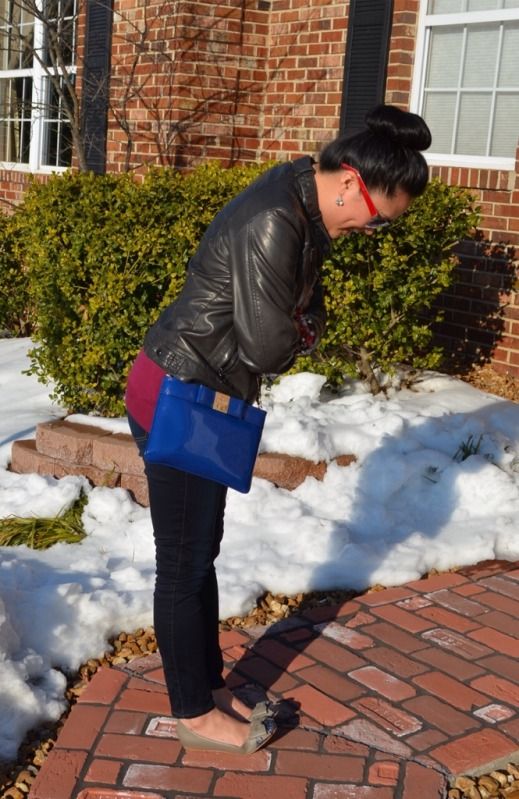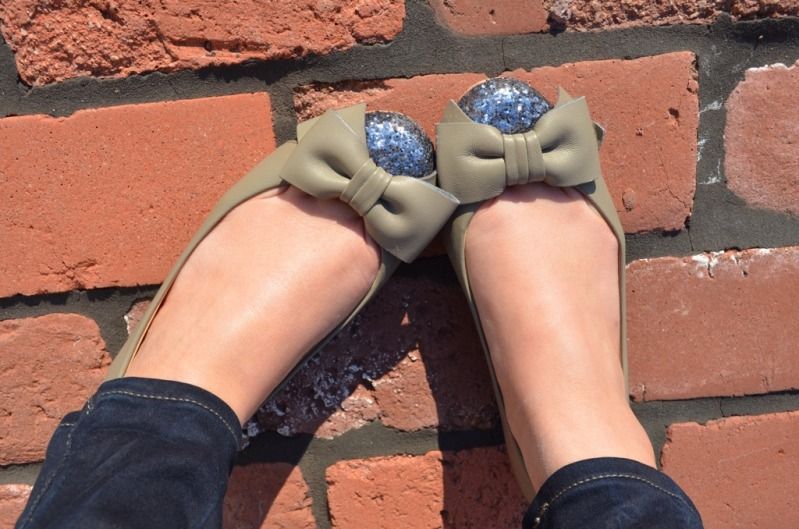 Old Navy sweater and dot chambray
JCrew skinny belt and earrings
NY&Co necklace and bracelet
Express "Stella" skinnies
Kate Spade bag and sunglasses
Pour la Victoire flats
The car club rented out a local, historic theater where they played the Daytona 500 on the big screen. I'll admit, I like NASCAR, so this was pretty fun for me. But what does one wear to a NASCAR viewing party? Meh, I threw in a little bit of everything. Monogram, chunky jewelry, dots, glitter, bows, patent, cobalt. Boogity, boogity, boogity!