You guys are getting two posts from me today because I totally forgot about the 5 Ways 5 Days Link Up I wanted to participate in that Franish is co-hosting. My favorite thing to see bloggers do is share photos of the different ways they have styled one piece - I love the way this is shared over at Nany's Klozet. That is basically what this week long link up party is all about! Today's focus is on tops.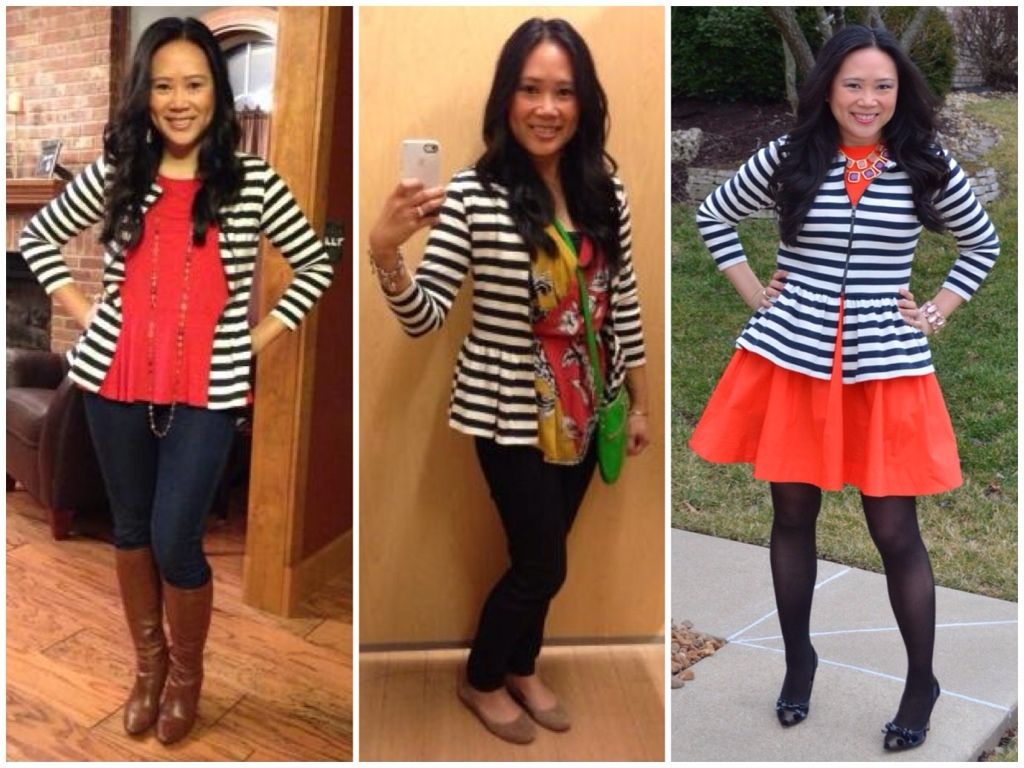 I literally just spent about a half hour going through all my outfit pictures to figure out what top I wanted to show re-mixed. Sadly, the only top that I have photographed of me wearing at least 5 times is my infamous JCrew Factory chambray top, worn most recently
here
. But I feel like the reason why I can wear it so much is because it's a great base layer. It works to complement the outfit, and more often than not, it is meant to disappear more than it is meant to be the focus. To me a chambray top is the shirt version of jeans. So, I decided to pick more of a standout piece - my zip up peplum jacket from Zara. Unfortunately, this means that you guys are only getting 3 ways because I clearly did not plan for this challenge well enough. However, I will cheat a little bit because I originally bought this jacket after seeing it on Jenny at Crazy Style Love. I will add two of her outfits here to complete my five.
L:
"This belt"
| R:
"Extra Pep"
You can see why it was easy for me to fall in love with it after seeing the way she styles it. It's such an easy jacket that pairs wonderfully with bright colors - it's great to see how I have a tendency to pair this with reds, but she shows how perfectly it goes with blues as well. The 3/4 length sleeves make it the perfect transitional piece from season to season. Such a great staple!