I mentioned on Friday that I was going to Lexington to visit my sister in law for the weekend for her birthday. It was awesome! Lots of fun and festivities. I figured I'd give you a recap!
We arrived Friday at around 7pm. Enough time to get some Mexican for dinner and hang out at a local karaoke bar for the night. Low key, but still very fun and entertaining.
Saturday, our first stop was the Wild Turkey distillery. I had never been to a distillery before, so I really didn't know what to expect. It was interesting how old and rustic everything looked, but in a very industrial way.
Honestly, the buildings looked like they were something out of Shawshank Redemption - very prison-like and completely different than what you'd see at a winery, which is what I am used to. I felt like I stepped back into the days of prohibition.
Not complaining though, this was a very cool tour, especially considering it was free. The approach to the distillery was via this winding bridge - the views were amazing.
We went into the building above on the left where there were stacks and stacks of barrels stored. Apparently, back when this was originally built, the average height for a man was 5'-6" so everything was quite low. This was my favorite stop on the tour. Here's a view from the inside. I admit, I kept thinking this would be an awesome place for blog photos!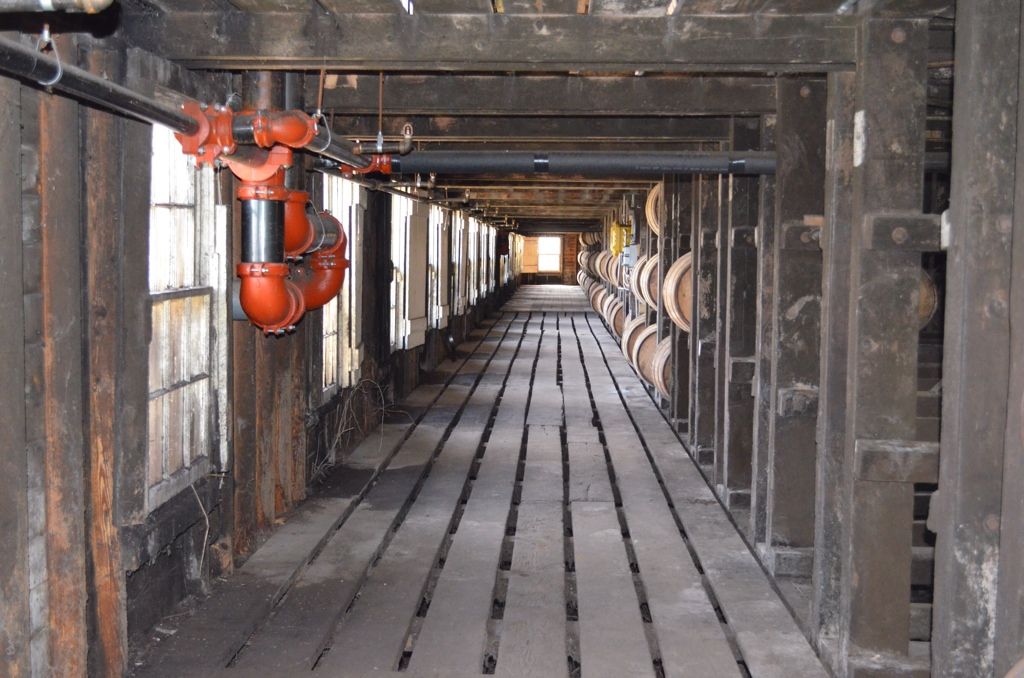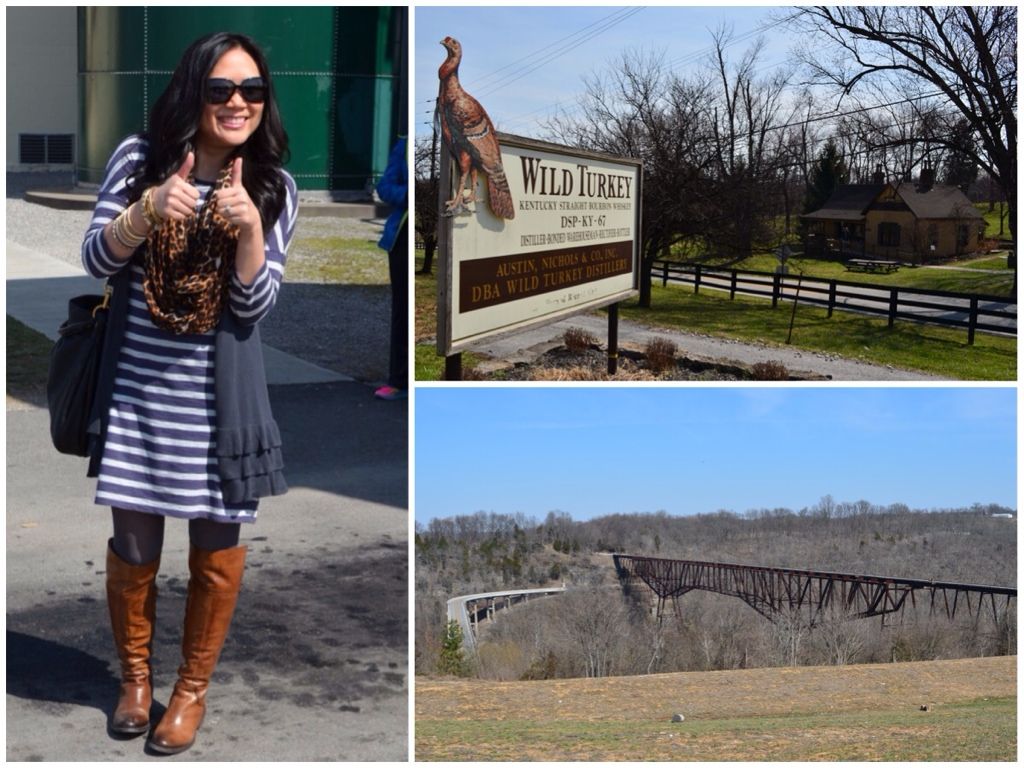 We grabbed a quick bite to eat then headed to a winery. The weather was pretty amazing - it was sunny and in the 50's. A little too cold to sit outside at the winery, but still gorgeous.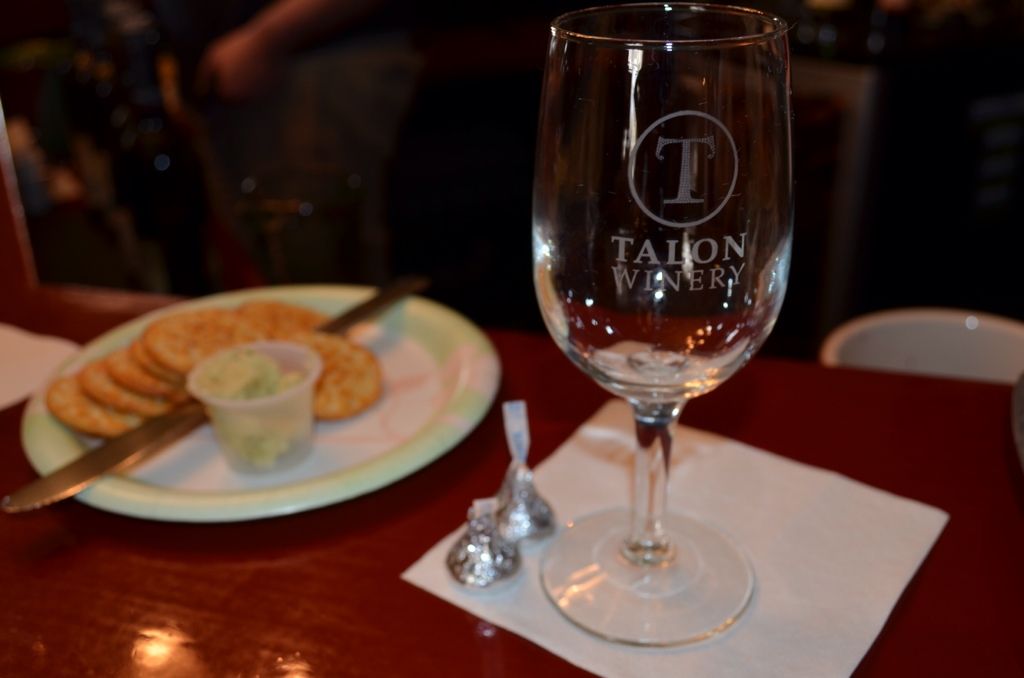 We only hung out here for about an hour or so, then headed back to her place to relax and recharge for our girl's night out. On the way, I got to snag a quick pic of this real life castle! If you follow me on Instagram, you've already seen this, but it's too good not to share here also.
That night, we went to a couple of bars downtown where we proceeded to dance and laugh and people watch and, did I say dance? It was the four of us girls with one guy who was a total trooper, not only for chaperoning and chauffeuring us, but being so patient and never complaining - like when it took us 2.5 hours to get ready and when we insisted on eating at Denny's after leaving the bar where we waited over an hour for our food!
I'm so glad we had such a great weekend with true spring weather. Because this is what I came home to. Our biggest snow storm this season. Apparently winter did not get the memo that it's actually spring now. Sigh.
Hope you all had a great weekend and that you are not covered in snow!! Would love to hear about any fun stuff you did!