Just sit right back a
nd you'll hear a tale
A tale of a fateful trip, t
hat started from this tropic port,
Aboard this tiny ship.
The mate was a mighty sailin' man,
The Skipper brave and sure,
Five passengers set sail that day.
Why on earth
is this stuck in my head? Well, apparently, when you wear gingham to work, it automatically associates you with Mary Ann from Gilligan's Island. So, I figured I'd give her the recognition she deserves in this post. An old-school Pinspiration, so to speak.
In all honesty though, when I think of gingham, I think of Mariah Carey running around in a field singing Dream Lover.
I love that I can still sing all the lyrics to this song... OK, but anyway, I'm getting off topic. Clearly gingham has been around forever, and there's a certain something about it that makes it girly, playful, innocent, and wanting you to wear your hair in pig tails. I did decide to pair it with denim today, but dark washed jeans, not acid washed cut off shorts. And ultimately, I just wanted an excuse to wear these cobalt pumps. I couldn't wait for real spring weather like I had mentioned in the previous post about them. It's been a bit dreary out the last few days, so while I wanted to wear something a bit on the comfortable side, I needed a pop of color goodness to lift my spirits.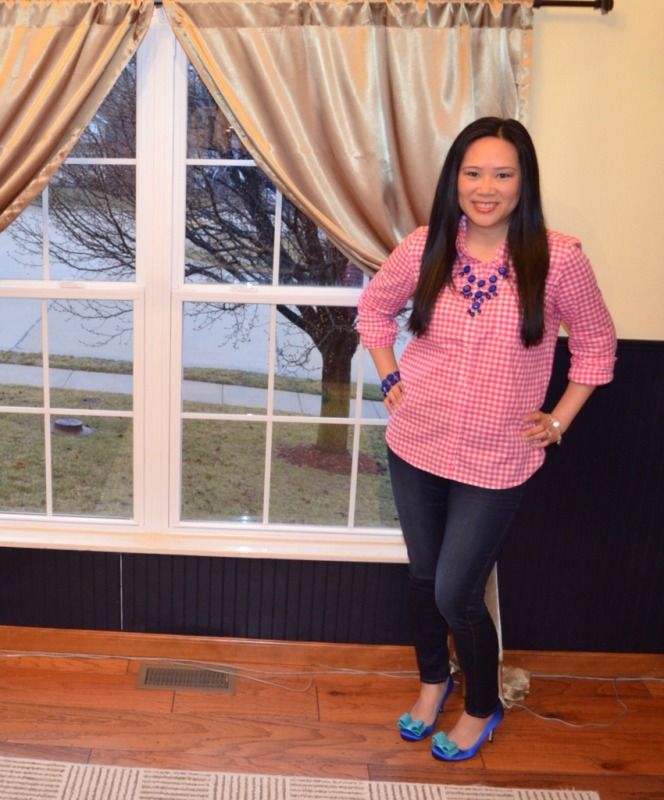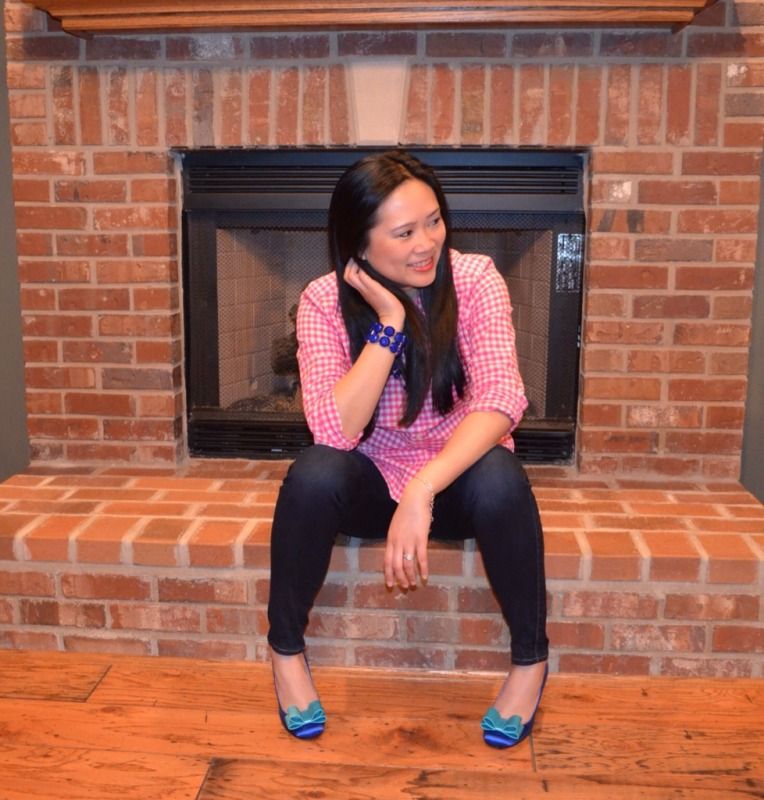 And I know, I know, I've already posted a pic like this already of them, but it just never gets old to me. Even on the dusty floor.
So, that's fine. I'll accept being in the same class as Mary Ann and Mariah. There are certainly worse people I can be associated with. And when all else fails, I still have my shoes.
NY& Co Bubble necklace and bracelet
James Avery Charm Bracelet
Linking up with Two Thirty-Five Designs for Casual Friday. Click below to check it out!