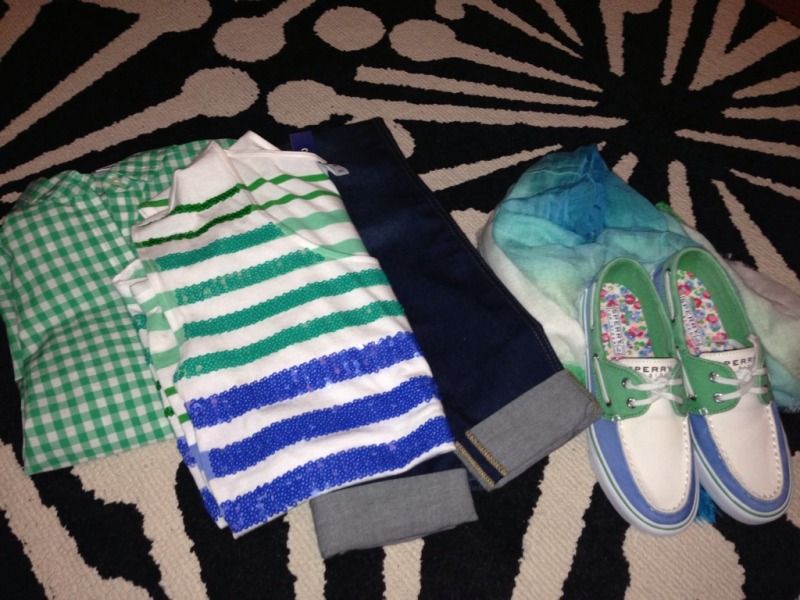 I always feel like I struggle finding something green to wear for this holiday. The weather wasn't helping my case. I decided to do a quick run to Old Navy to check out their holiday tee shirts, but instead, I ended up with some other stuff. Gingham and sequins? Yes, please! And an ombre scarf to keep my neck warm? Perfect! As we were walking out of Old Navy, we decided to go into the shoe store next door, and that's when I saw these Sperrys. Crazy preppy, but I told H they went so well with my "costume." Haha! They were $25, so how could I say no?
When I got home to try everything else on, I remembered the best part! My Kate Spade jacket I had gotten on clearance at the end of last season! It's a $400 jacket that I ended up snagging for maybe $100? So worth it.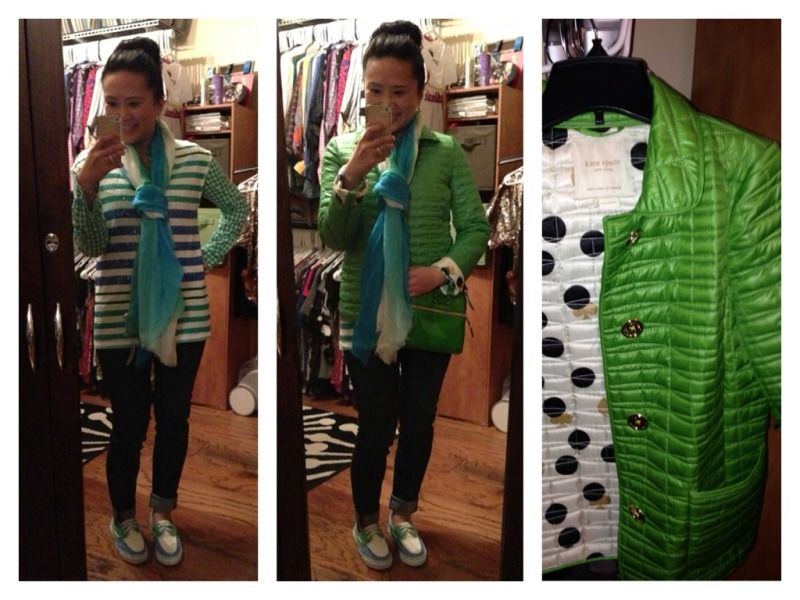 Every year we go downtown for the St. Patrick's Day parade and end up at an Irish pub for the evening. Last year I was in shorts, sandals, and a short sleeved shirt. This year, it was fuh-reezing. I loved my ridiculously preppy outfit and had grand plans to take wonderful photos outside, capturing all the cute details. But, it was SO WINDY. My hair was blowing everywhere, getting stuck on my glossed lips and looking like I had a comb-over in some shots, and I was losing feeling in my hands! It was just bad. Here are the handful that were halfway decent, but I'm sad that this outfit didn't get all the photographic glory it should have.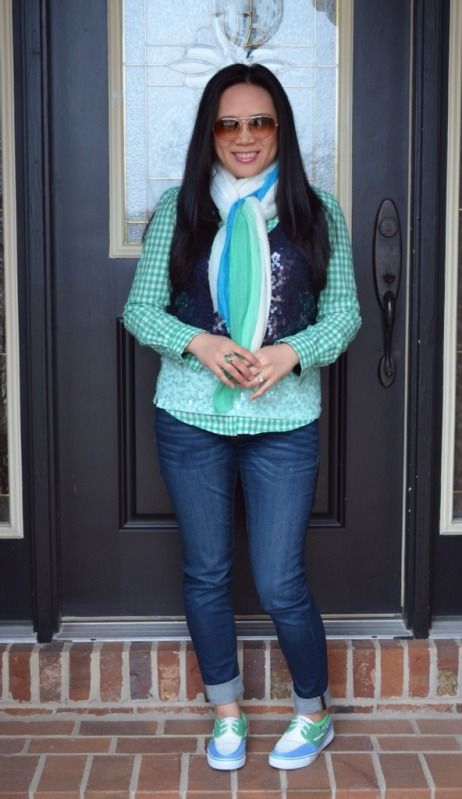 Wait a second... that's not the same sequin tank from Old Navy! Yeah, you're right. When I was getting dressed that morning, I wasn't really liking how long and loose it was. The back of the tank is just plain cotton, kind of thin, so it was making my butt look lumpy. Lumpy butt is never a good look. Plus, I wanted my gingham shirt to peek out the bottom. I decided at the last minute to switch to my JCrew sequin tank, also shown here. Also, what you don't see is my Cuddl Duds top that I'm wearing as a base layer. I wished I had worn my bottoms also.
Kate Spade "Signature Spade" Jacket (more casual version here)
Kate Spade "Flicker Tenley" (similar here)
Kate Spade "Bar None" hoop earrings (not hoops, but love this other green pair)
Ring is from a Mexico trip
Tonight we are having corned beef and cabbage at his parents' house, which I am really excited about. For now, I will leave you with a shot I took downtown yesterday.
Hope everyone has a fun and safe St. Patrick's Day whether you end up celebrating or not!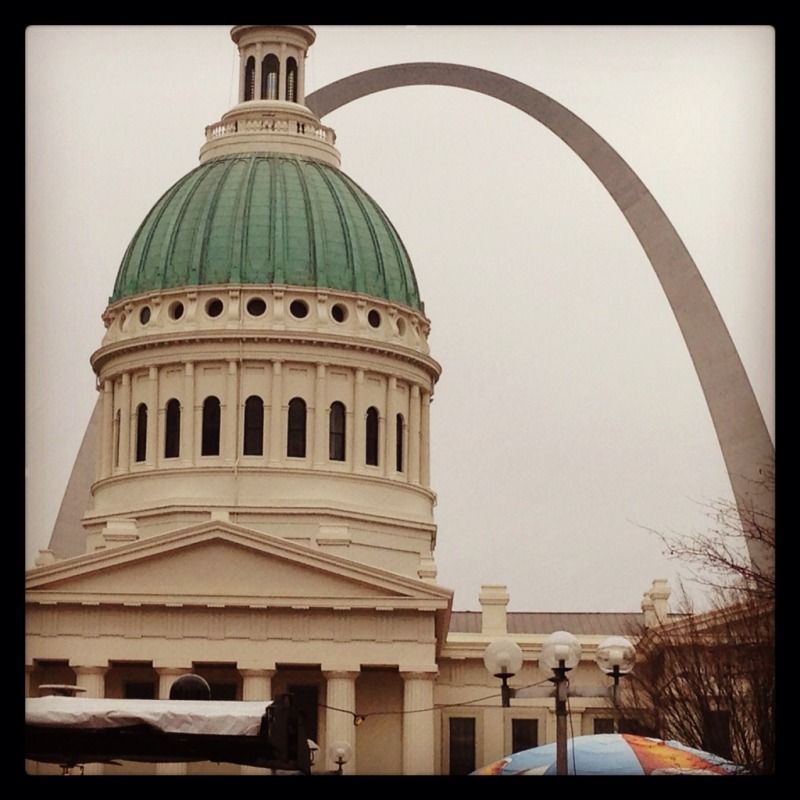 Linking up with Plane Pretty and Lily Among Thorns! Click below to check it out!