I felt like this was the challenge of all What to Wear challenges. We were double booked last night. The first event was his niece's birthday party (or first cousin, once removed if you want to be technical about it) - she's turning 2. Up until about noon yesterday, I thought this was all we had planned for the night. But H forgot that the car club's annual holiday party was last night as well, and there was a theme - cops and robbers. So how does one transition from an outfit appropriate for a 2-year old's birthday party into an adult costume party? Challenge accepted.
The birthday party was at a local children's museum. If you don't mind, I will share photos from the party because this is basically the cutest, sweetest, smartest 2-year old you will ever meet.
I love that she is a girlie girl, but she has a soft spot for Spiderman.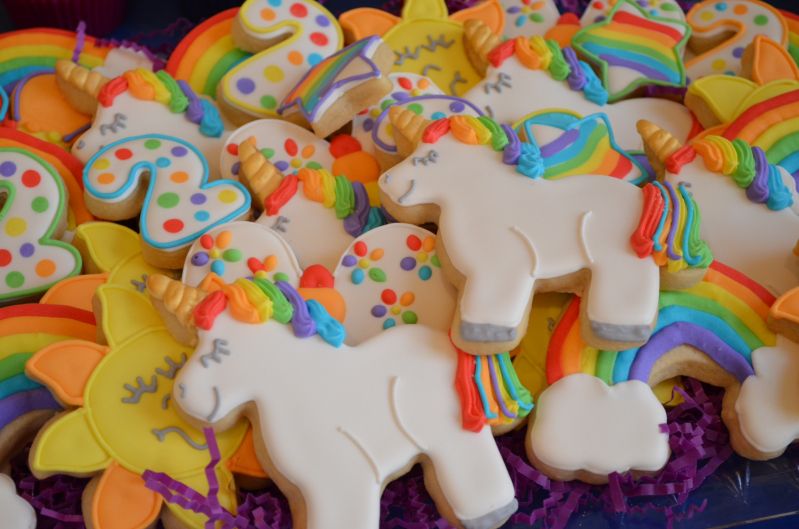 The cookies were both amazingly crafted and delicious! They also made me think of Rainbow Bright, which gives me a big happy.
She made sure to read all her cards before digging into the actual gift. So thoughtful!
I mean, could these little feet be any cuter? And yes, I would so wear those.
OK, so how exactly did I make my transition? First, I had to think of the easiest costume possibility, and I decided to go with Catwoman. I found this faux leather vest from Forever 21, and then we stopped by a costume shop to find the mask. Everything else I already owned.
Once I knew my costume, the birthday party outfit went a little easier. I decided to throw on a chunky sweater over the black tee, and wear my flat buckled boots that are quickly becoming one of my fave pieces in my wardrobe. Then, all I'd need to do is trade the sweater for the vest, switch boots, throw on the mask, and voila, I'm a smooth criminal.
Left: Topshop sweater from Nordstrom, Vince Camuto faux leather side panel leggings, boots and clutch (other colors available here). Right: Old Navy tee, Forever 21 vest, studded gloves from Target/Neiman Marcus collaboration, old boots from Journeys.