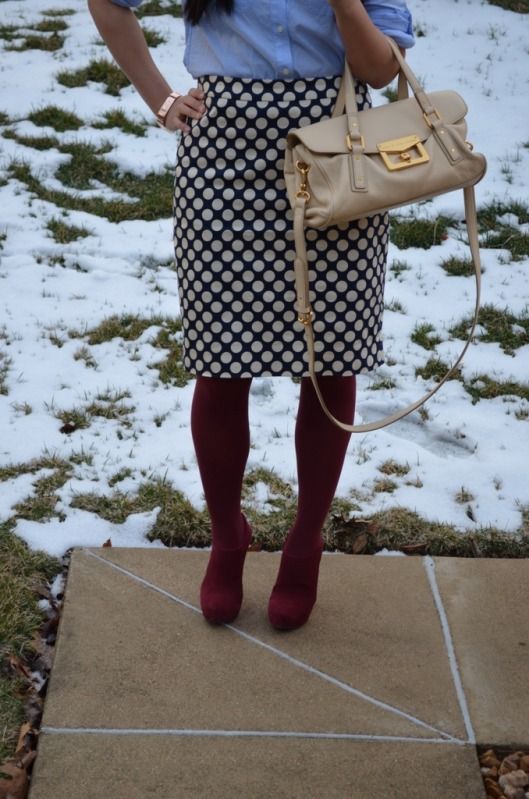 JCrew Factory tunic and dot skirt
DKNY tights
Vince Camuto "Jerrell" bootie
Marc by Marc Jacobs purse
I love when I wear my glasses to work, I get the, "You look so studious!" comments. I started wearing glasses when I was in fourth grade, and didn't actually get contacts until I was a senior in high school. I honestly hate wearing glasses unless I'm in the comfort of my own home. I will say though that I got these glasses in December, and I am really liking them. I never felt like I could see out of my other glasses as well as I could with contacts. I also love that these are plastic rimmed, but have nose pieces - that is a huge necessity for me. All that being said, the glasses were for function today and not fashion. I had picked out my outfit last night, and this morning when I realized my eyes couldn't take my contacts, I almost changed my outfit because I felt like I was trying too hard to look studious. But in the end, I figured the dots and the colored tights were playful enough to balance the ensemble from looking too librarian. No offense to librarians.