And I mean happy! If this outfit doesn't make you smile even just a little bit, then you might want to get your heart checked out. You may be dead. I admit to being obnoxious with my outfits sometimes, but fashion is all about self-expression and today I was feeling FUN. I bought this tee shirt and bracelet on sale prior to putting myself on a Kate Spade shopping ban. (My wallet needs it, I still love her.) And these shoes! This is actually the only pair of Chucks I own, and I got them for $25. Small price to pay for all the smiles.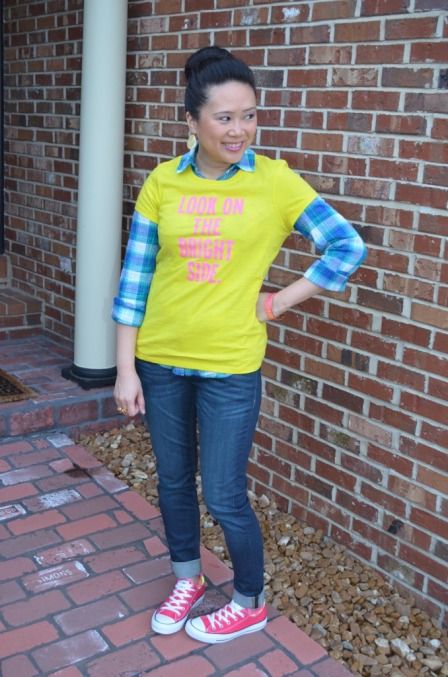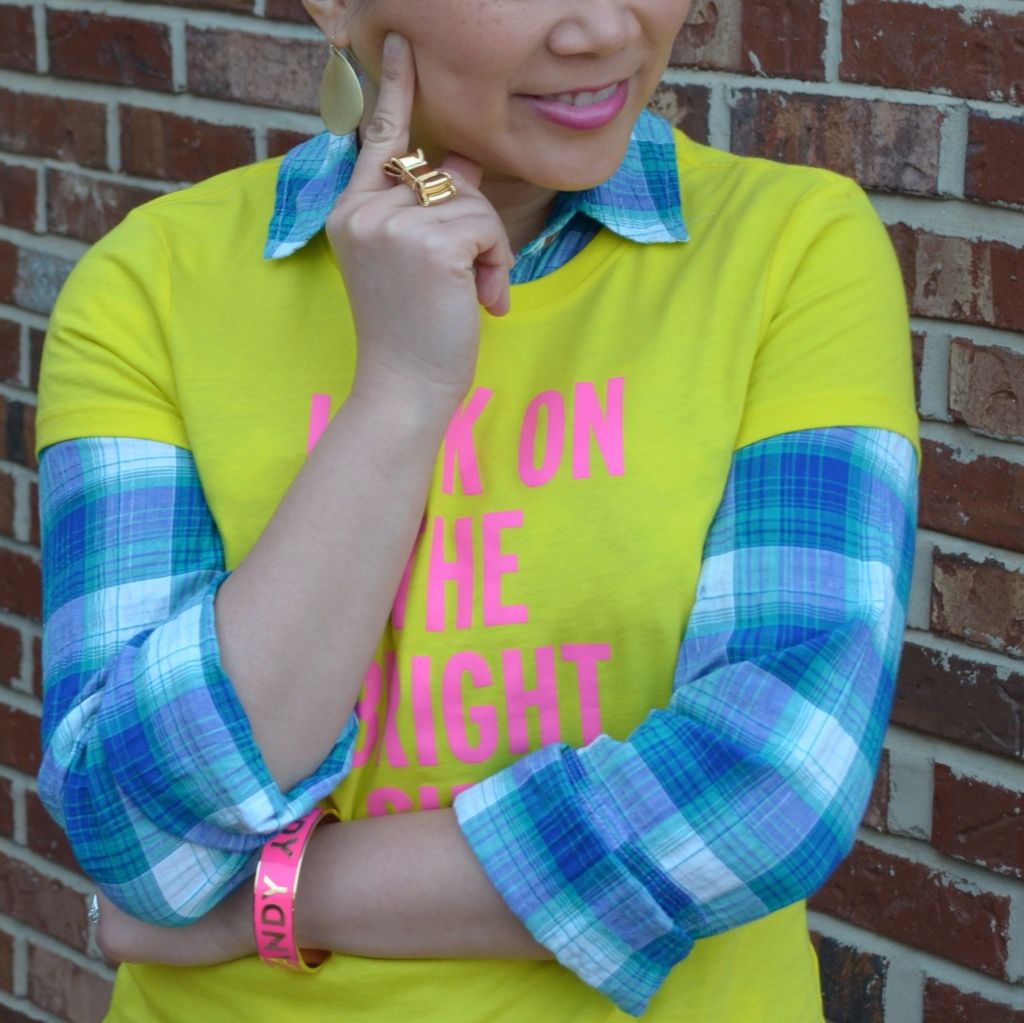 Kate Spade tee, bracelet, and ring
Express plaid top and jeans
We are doing family stuff today, typical holiday style. Hope you all have a very fun and bright Easter! Oh, and I'm taking a poll, do you all actually eat Peeps?