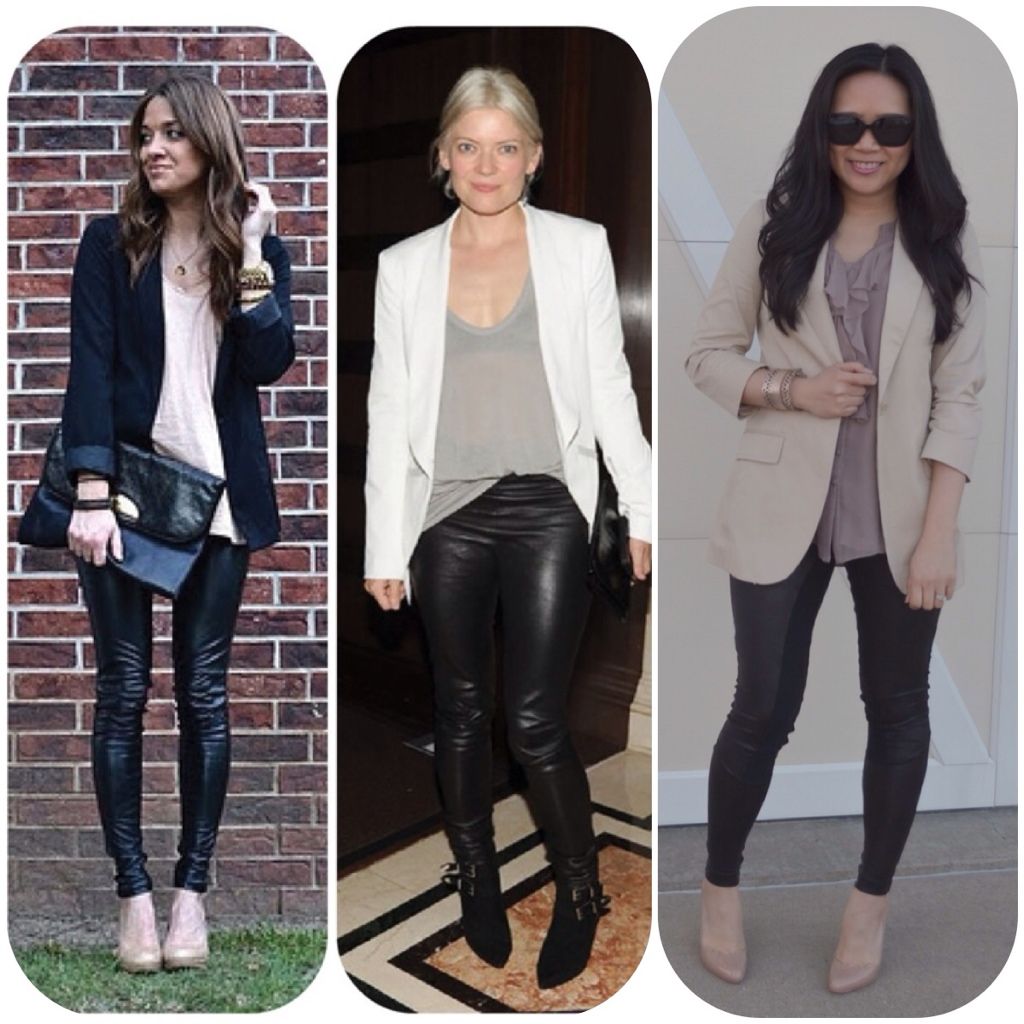 Left and Middle Photos: Source
I picked two separate photos because I loved the idea of pairing the leggings with nude pumps and an ivory/beige blazer - I figured I'd combine the two looks. Plus, I think my feet are tired of wearing boots right now...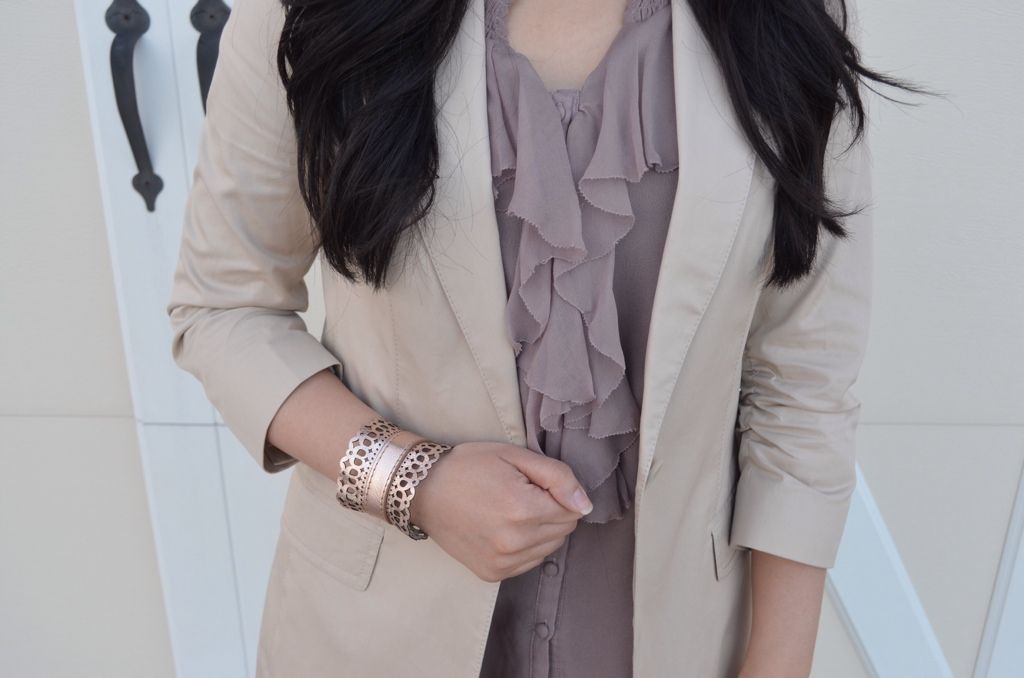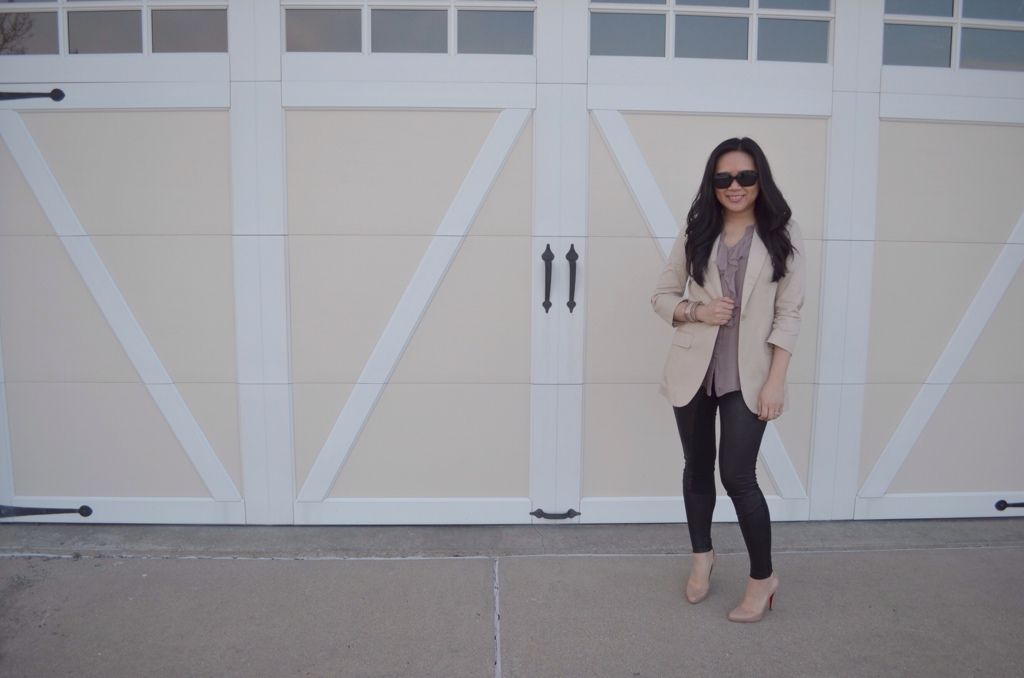 Chiffon ruffled top from Dillard's
Christian Louboutin Decollete pumps
Let's see, what drew me to this look? I was feeling a bit icky today, not really wanting to be dressed up, but also not wanting to wear jeans. Again. It's a bit too cold still to wear a dress bare legged and the thought of wearing tights and boots made me want to gag. (Sorry, boots, I still love you. I just need a break.)
I recently purchased these leggings and wanted to wear them in a way that didn't scream "Oh hai I'm wearing pleather leggings!!" I loved the idea of pairing it with a blazer and heels to keep it on the dressy side. I've had this khaki blazer in my closet, sitting there unworn for awhile. I'm a firm believer in always having your crotch and butt covered in leggings. This shirt and blazer combo was perfect. I felt covered and didn't have to incessantly tug at the bottom of the blazer to make sure my butt wasn't hanging out. And proportions-wise, the blazer hits me just below the hip, which helps balance out my look and the skinny silhouette of the leggings. Super, super easy and you can't even tell I feel bloated and disgusting! Or if you can, please don't tell me. Just smile and nod.
PS The nude color of these pumps is the perfect match to my skin tone, n'est pas?