Does your significant other ever ask you, "Don't you already have something just like that?" My answer is usually, "Not at all!" I will be the first to admit that this was not the case for these booties. I already owned these Sam Edelman "Wilma" booties that I bought last winter:
I loved them and wore (still wear) them to death! But then the Tracy Reese "Naia" boots appeared on Rue La La one day. They retailed for $165, but were on Rue La La for $39.50. $39.50?! I remember looking at the screen, debating back and forth in my head whether or not I should get them because I already had suede wedge booties. Yes, this was a stacked wood heel vs. a covered heel. And a back zip vs. a side zip. And glitter!! But for the most part, there really wasn't anything I could wear with one boot but not the other. But they were $39.50!!! So, I bought them. And I've been able to equally share my love with both pairs of boots. When I came clean to H about buying shoes similar to a pair I already owned, I felt guilty. But the second he found out how cheap they were, it was a complete non issue, which validated my decision to buy them even more.
I figured since winter is dying down (in theory), I should probably make the most of all my boots. I really wanted to wear the floral dress I bought from JCrew Factory that I had previously posted about, and since it's still pretty chilly, these glitter & suede booties were the perfect way to winterize this spring-feeling print.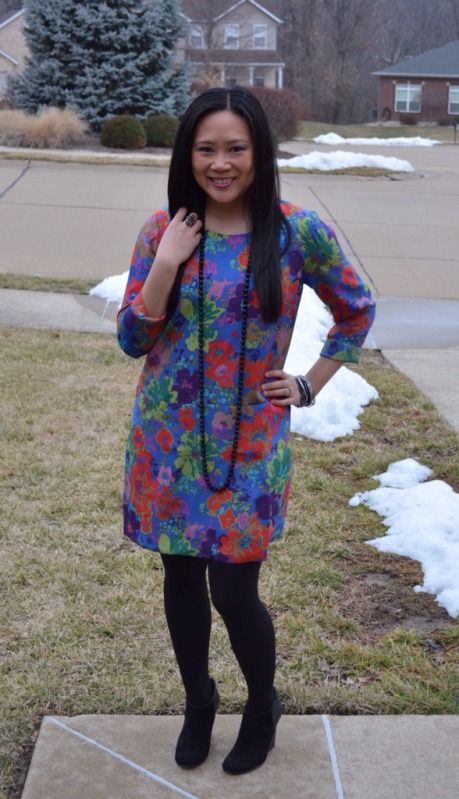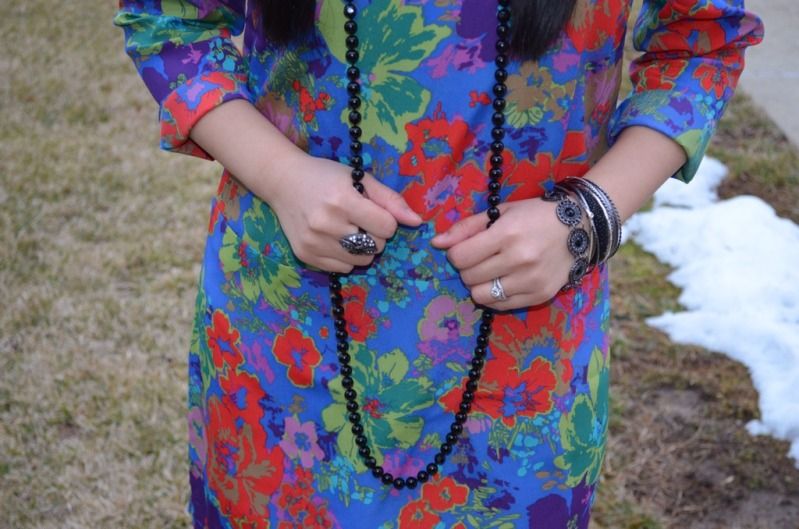 Speaking of spring - don't forget we spring forward this weekend!! Super excited for longer days!!