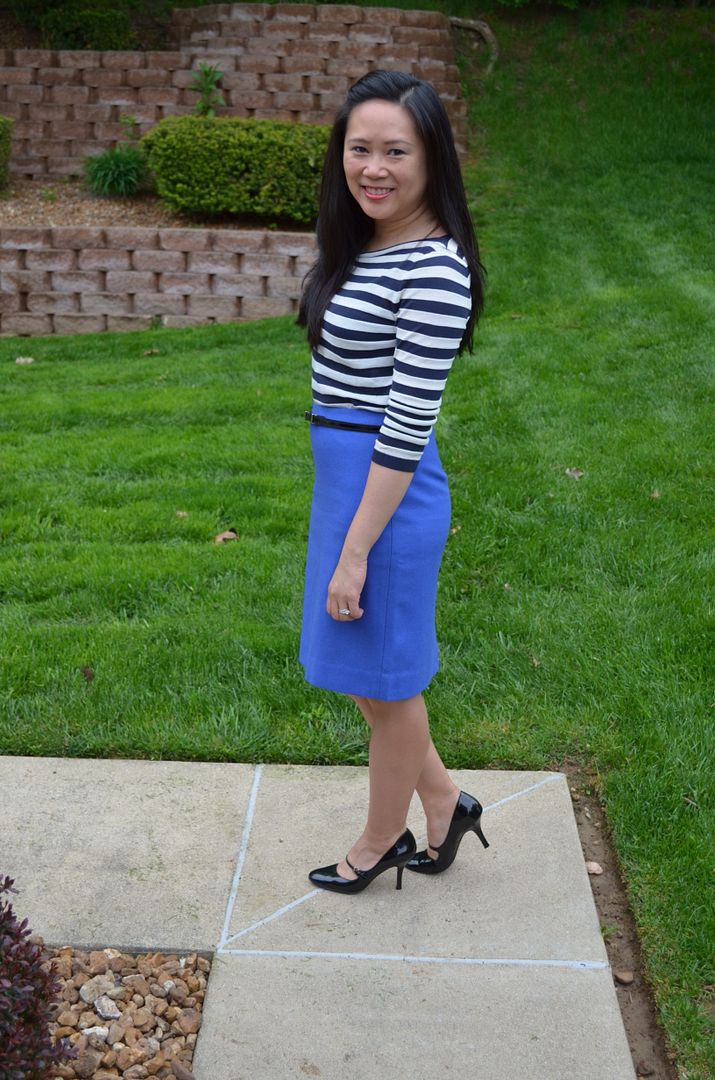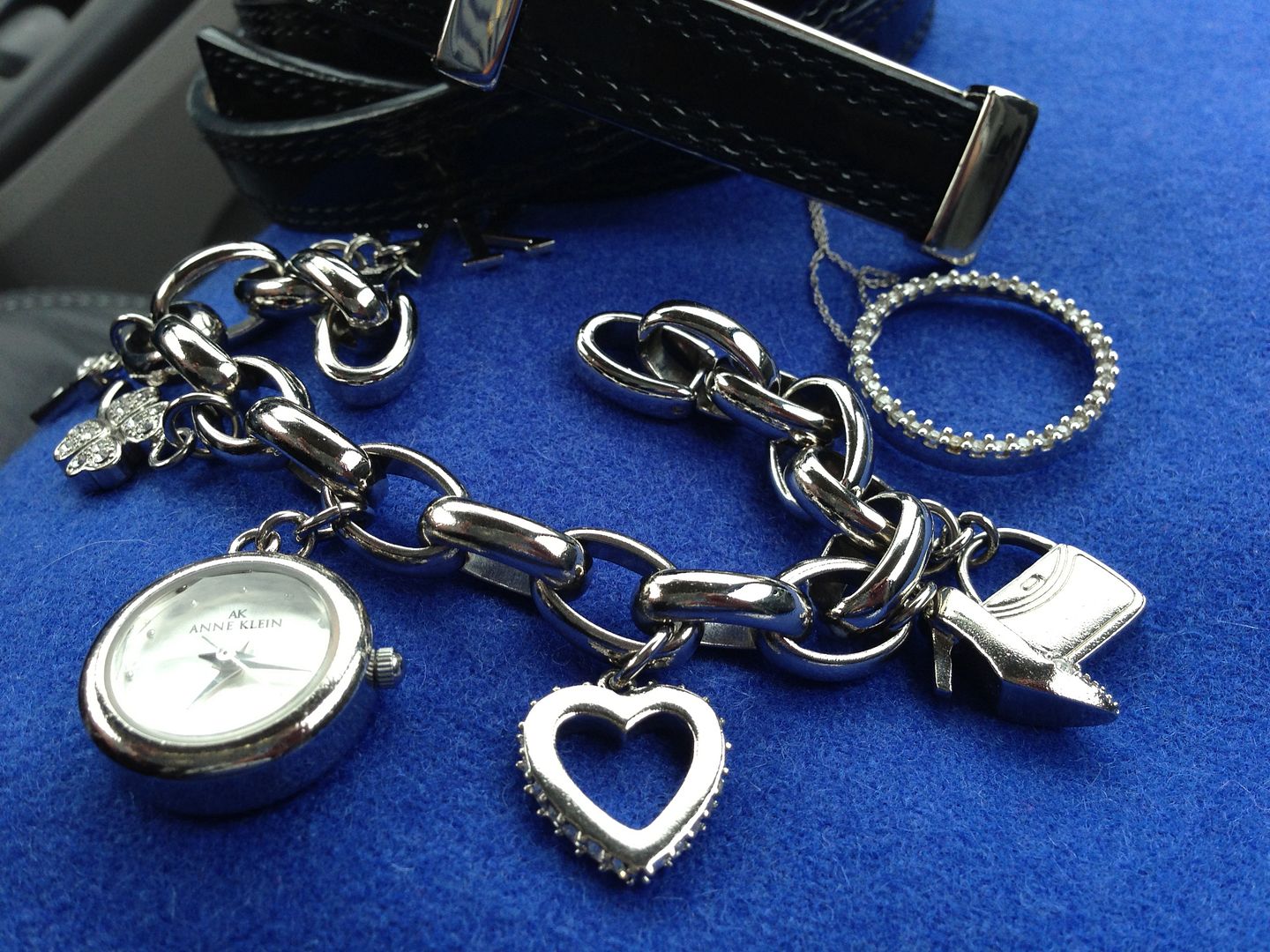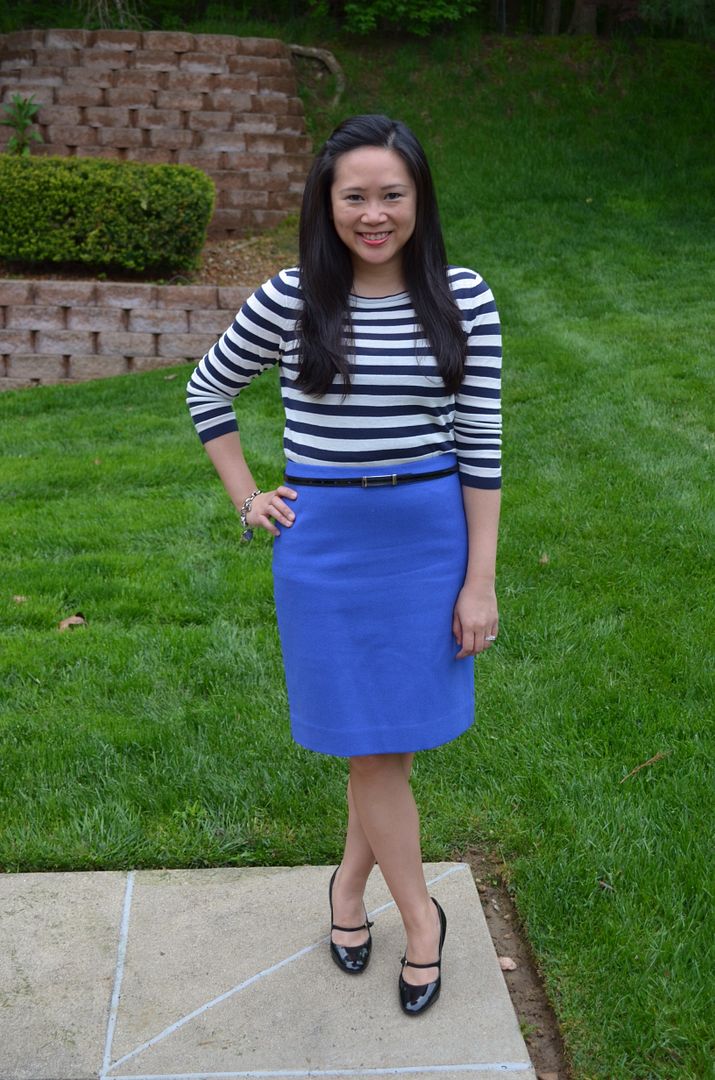 I have talked about packing before. It's always such a stressful process for me to pack. It's definitely easier to pack for fun than it is for work. The things I am constantly battling are - comfy shoes, things that will look crisp when I land, having to fit everything in a carry on bag. Today I was going to be in the office for a half day then right after lunch, head to the airport. I have a 7pm meeting I have to be at and I won't have time to go to the hotel and freshen up when I land before my meeting.
I decided to go with this wool pencil skirt. These mary janes are pretty comfy - I've worn them to the airport before, so I knew if I had to, I could make these work as my airport shoes. But, just in case, I packed some blue suede flats to change into. Tomorrow, my outfit revolves around those same blue flats - I ended up just bringing a pair of skinny jeans and a pink popover top, which will be easy breezy to travel in, and also very lightweight to pack. Stay tuned for that outfit tomorrow. :)
The cool thing is, I have this down to a science so that I just travel with a backpack and a shoulder overnight bag. This saves so much time while everyone else gets the little pink taggies and has to gate check their bags when we fly on the teeny planes. I can't believe I used to check my bag, even for an overnight trip. Trying to make up for all that lost time now!