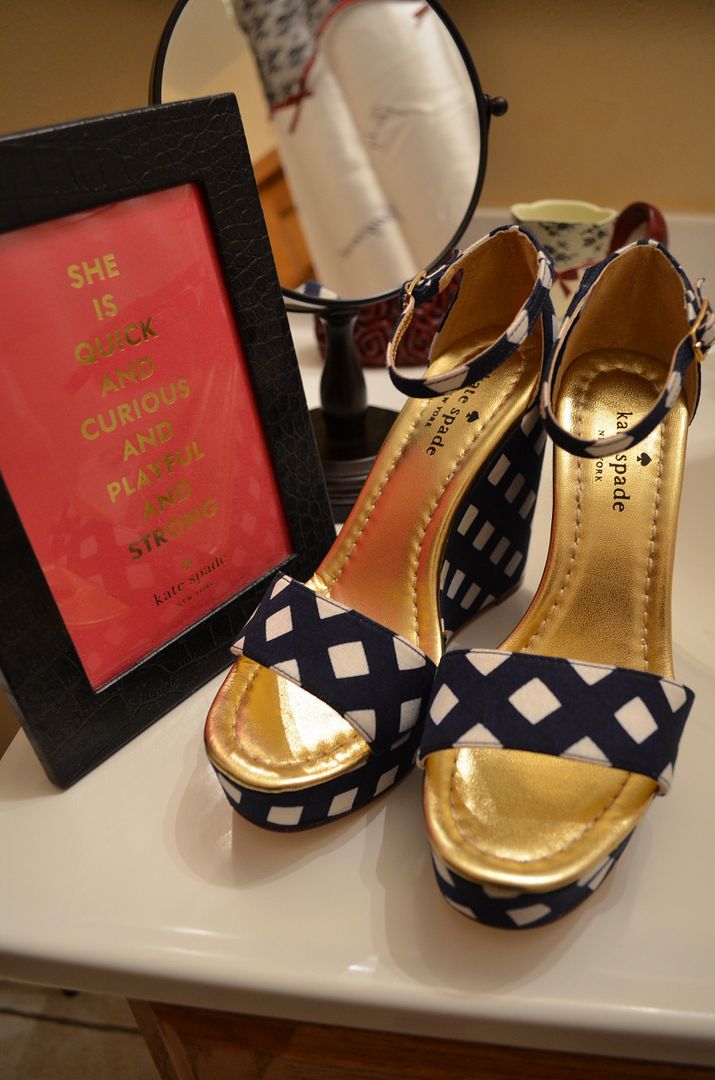 This outfit goes hand and hand with yesterday's post. I was traveling home today after spending the night in Detroit for work. I had a pair of suede cobalt flats that I brought with me to change into while I was at the airport. That meant both yesterday's and today's outfits needed to work with cobalt. On top of that, I wanted to change into these wedges once I got back to the office today - my flight landed at 9:30am so I really still had a full day to flaunt these babies. I bought them a few weeks ago and have been dying to wear them. They're perfection. Since I was traveling, I had to keep the outfit simple. Here's a selfie I took from the hotel this morning:
Old Navy roll sleeve shirt (similar)
If these shoes do not make you smile, then I think you should get your heart checked out because it may be broken.