If you saw my post from yesterday, you'll see I have a friend visiting from out of town. We've been trying to cram the best of the Midwest into one weekend. It happened to work out that we had tickets to the Cardinals game today, AND on top of that, the free giveaway (in honor of Mother's Day) was a floppy sun hat. SO FUN.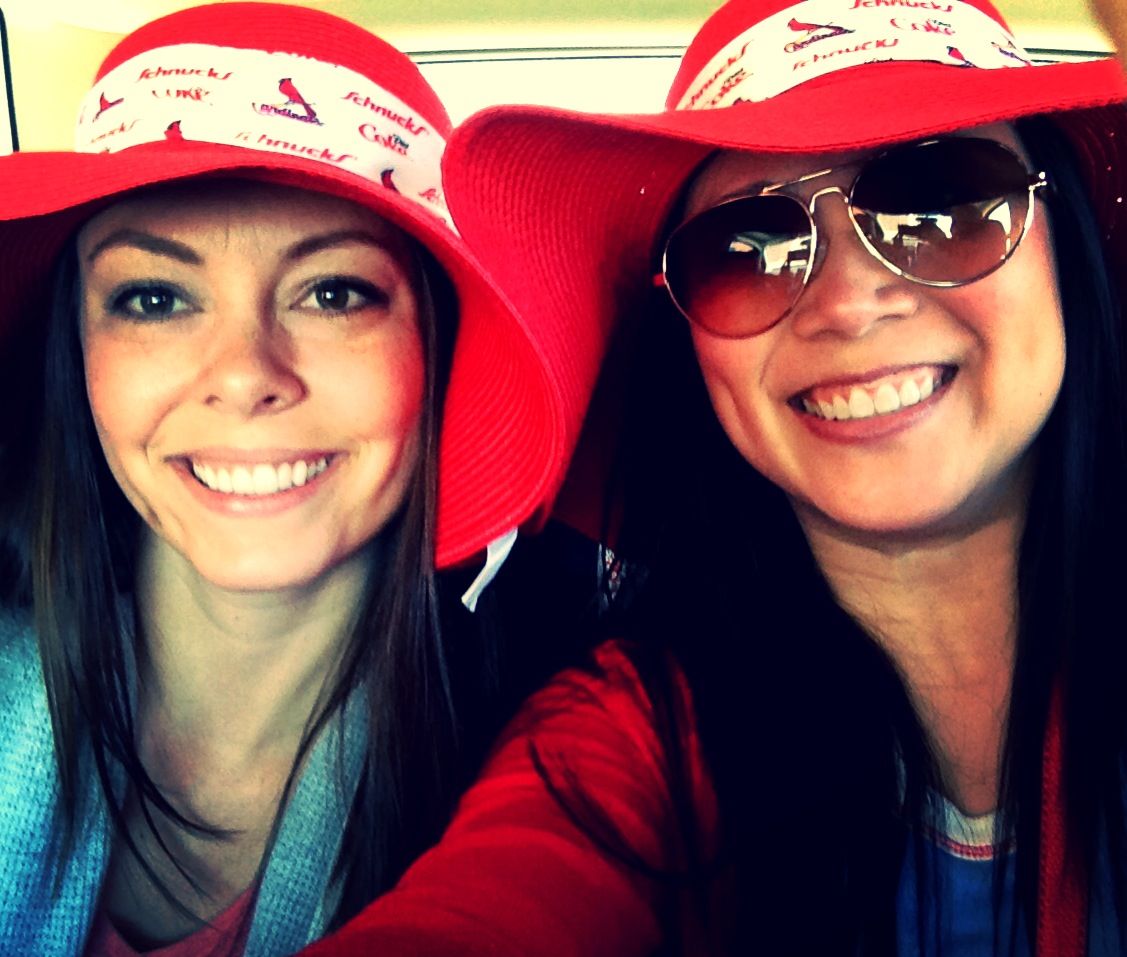 We ended up running late because I forgot our tickets and we had to turn around and get them. Boo. And we wanted to make sure we had time to get some BBQ from Pappy's ahead of time.
I would have been extremely crushed if we got there and the hats were already gone.
Pappy's is infamous for being busy. Hmm. Dilemma. We decided to have the husband drop us off at the gate, run in to show our tickets, get our hats, then get our hands stamped so we can re-enter later. Genius! Then we can take our time eating, enjoy our food, but still guarantee our hats.
It was about an hour wait in total for the food, but yeah, definitely so worth it.
This basket O goodness would be their Frito Pie. Fritos, pulled pork, baked beans, cheese, and onions. We ended up getting this to split 4 ways with the table. I didn't think we'd make a dent it in, but we basically demolished it. It was delicious!!!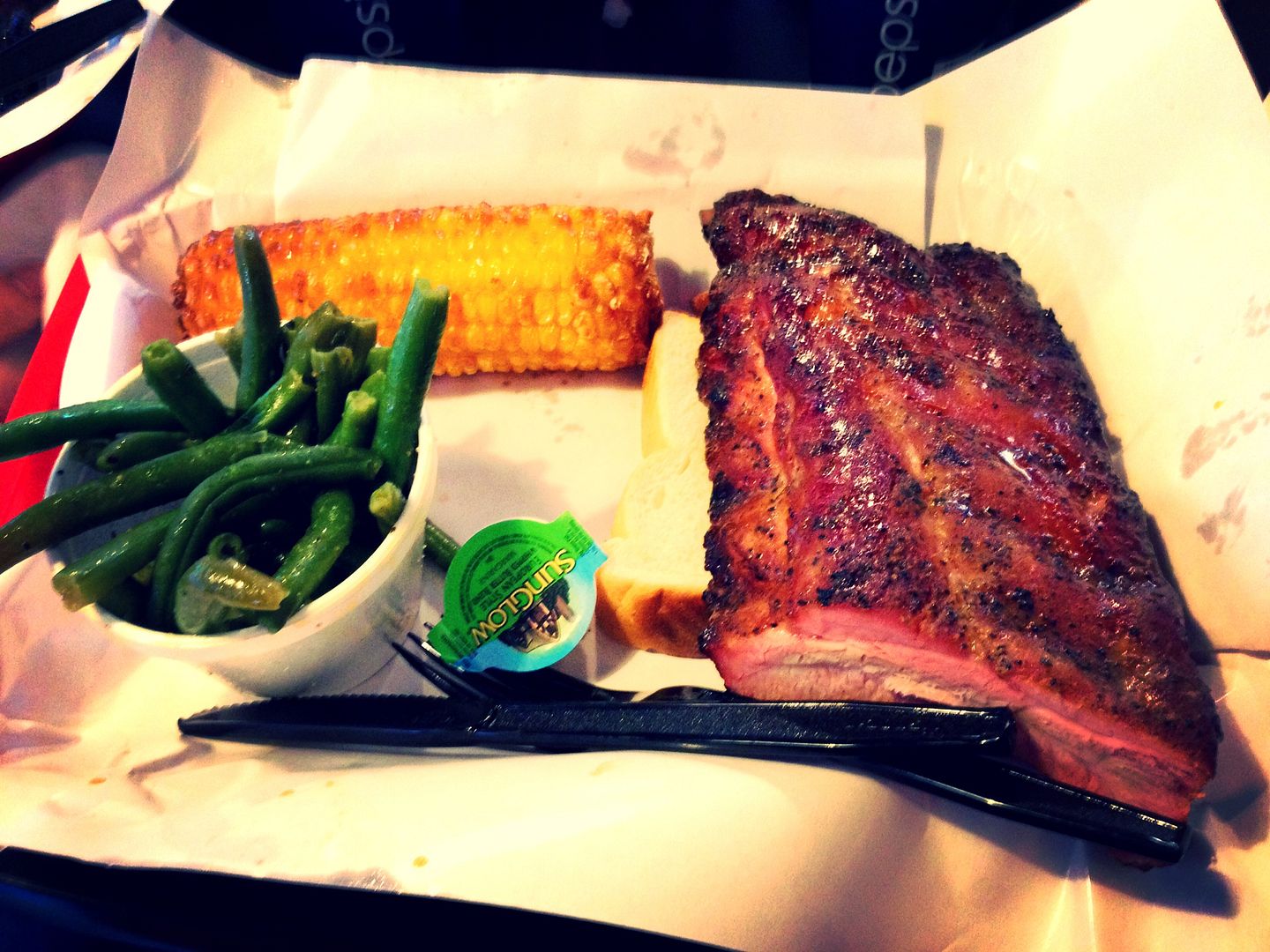 For my meal, I got a half slab of ribs (I like mine dry with no sauce), green beans, and fried corn on the cob. Yes, you read that correctly, FRIED corn on the cob. Basically dipped in butter then deep fried. Juicy corn goodness, let me tell you. The ribs were amazing, and honestly, the green beans were, too! Wishing I had leftovers right about now.
We ended up getting to the game during the 2nd inning, so not too late. The Cardinals ended up losing, but I can't complain because the weather was amazing, and the company was perfection.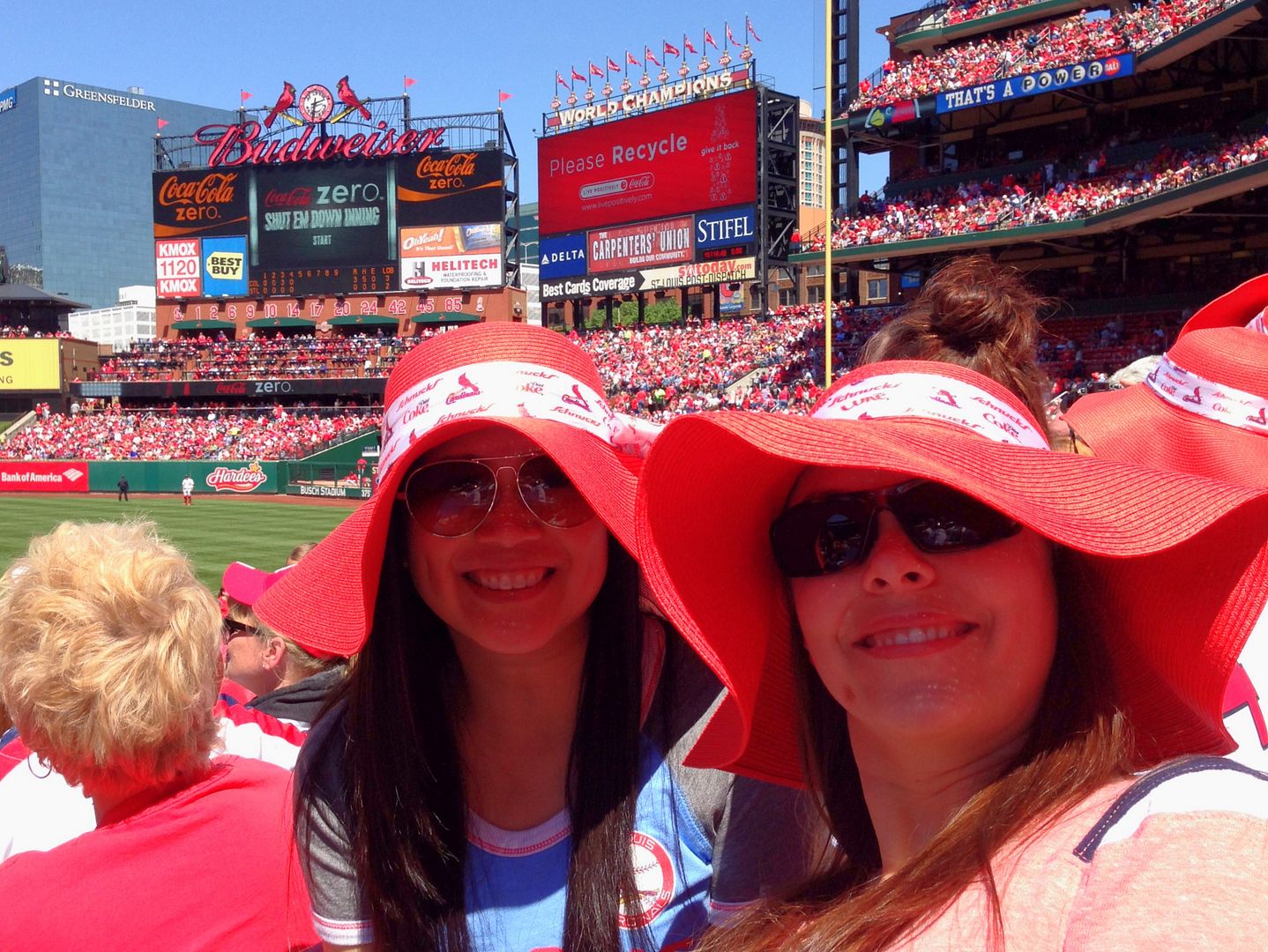 Oh, and we had the perfect Cardinals spirited shoes for the occasion.
Hope everyone had a great Sunday - especially you mothers out there! Thanks for bearing with me on these not-so-fashion-related posts!