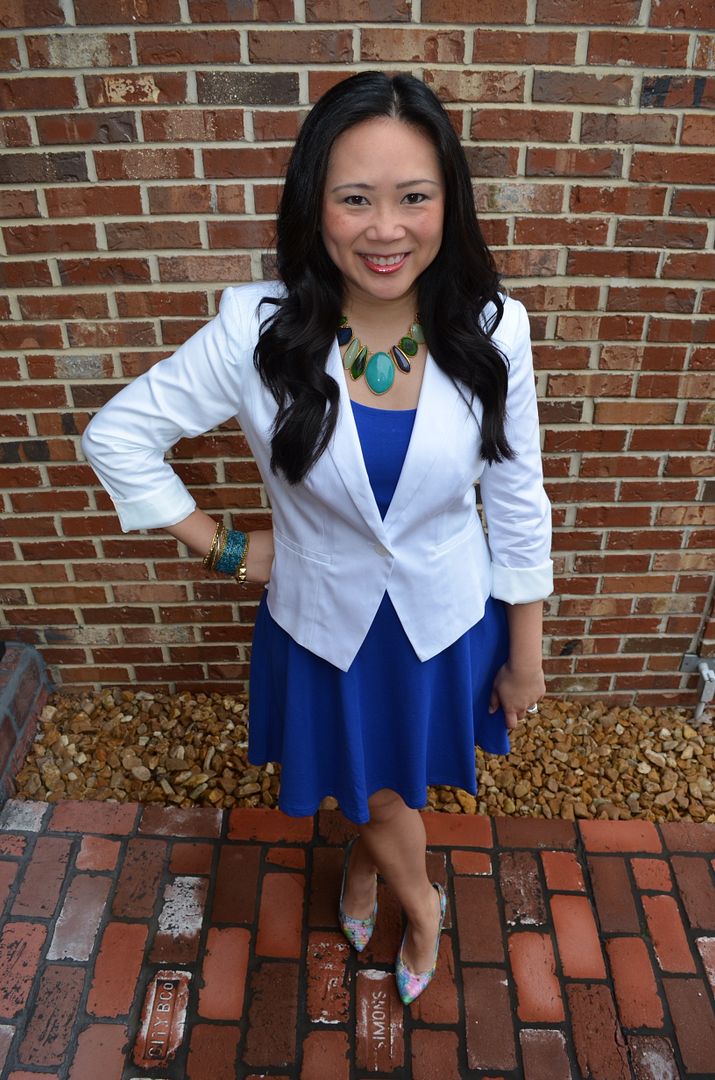 Misc Forever 21/ Express bracelets
I was really excited to get a white blazer, but when it came to styling it, I was at a loss. I tried to look for pinspiration, but was coming up with a lot of looks involving shorts. Hmm. Not really work appropriate. This dress had been sitting in my closet with the tags still on it. It's a bit slinky to wear on its own to the office, and I had planned to winterize it with a sweater and tights. Of course it has started warming up since, so it's just been left hanging. Last night I remembered I hadn't worn this dress yet and decided on a whim to try it on with the blazer. It looked great, but needed a little something. The Serenity necklace may be my most favorite necklace I own. I'm so glad I decided to splurge a little and get it. Paired with these watercolor snakeskin pumps, the blazer/dress combo felt perfect.
What are your ideas for styling a white blazer? I'd love some other inspiration!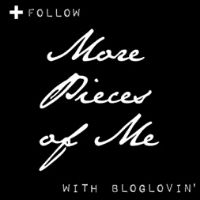 Linking up with Tori for the Anything & Everything Tuesday Blog Hop!