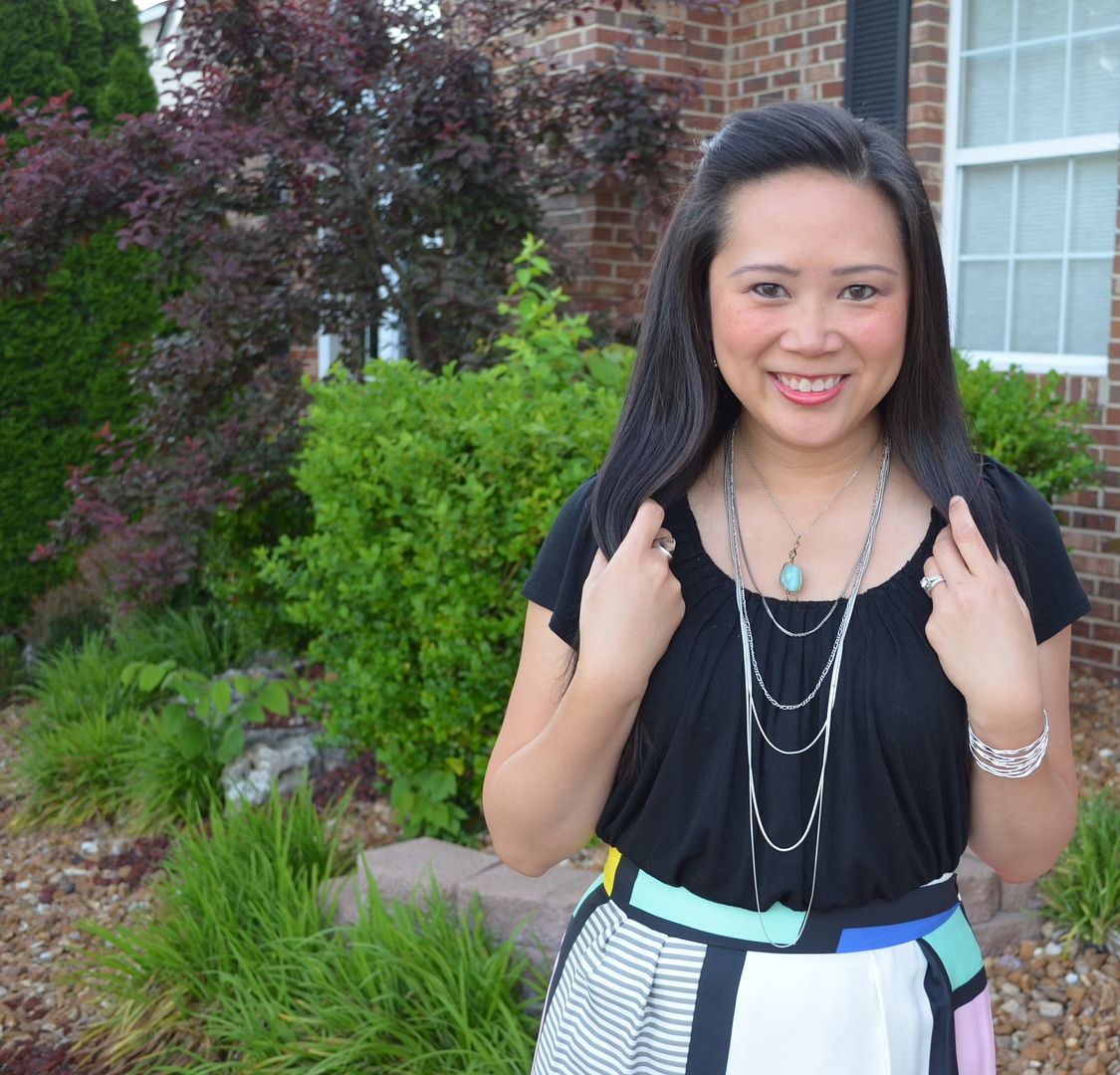 Top from Marshall's (old) (option)
Urban Outfitters necklace layered with
Express necklace (option)
Alex Marie (Dillard's) sandals (old) (option)
A couple of thoughts as I look at these pictures. The first is - I'm so predictable. Have you guys figured me out yet? I'm obsessed with Kate Spade anything. I'm obsessed with patterns and prints and color pop. I love tulip shaped skirts, and I love my heels. Basically, everything I touched on in "My Style" post a few months ago, comes to fruition in this outfit. In every outfit.
My second thought is that I love how outfits evolve. I knew I wanted to wear this skirt, but I struggled with what color top. Obviously, I had a lot of colors to choose from in the skirt, but in the end, I decided to go with a basic - black. I had planned on a Peter Pan collar necklace and black, pointy toe pumps.
The Peter Pan collar with with shape of this skirt made this outfit look too cutesy, and I felt like it needed more of a long, multi-strand type necklace to break up the monotony of the black tee. I had reached for the shorter of the two necklaces (the one with the stone), and when I picked it up, I accidentally picked up the longer one with it, and that's when I realized they'd be perfect worn together. Just the amount of coverage I was looking for in a necklace, just in two instead.
The pointy toe pumps didn't feel right either. I've had these sandals forever, but I haven't worn them in awhile. When I remembered them, I realized how perfect they would mimic the grid pattern in the skirt. After wearing them today, I think they will make it my rotation more often. They're the perfect heel height, and the cone shaped heel makes them super easy to walk in.
Ok then. Those are my random thoughts. Carry on.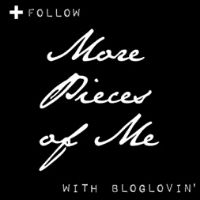 Linking up with Tara for What I Wore to Work!