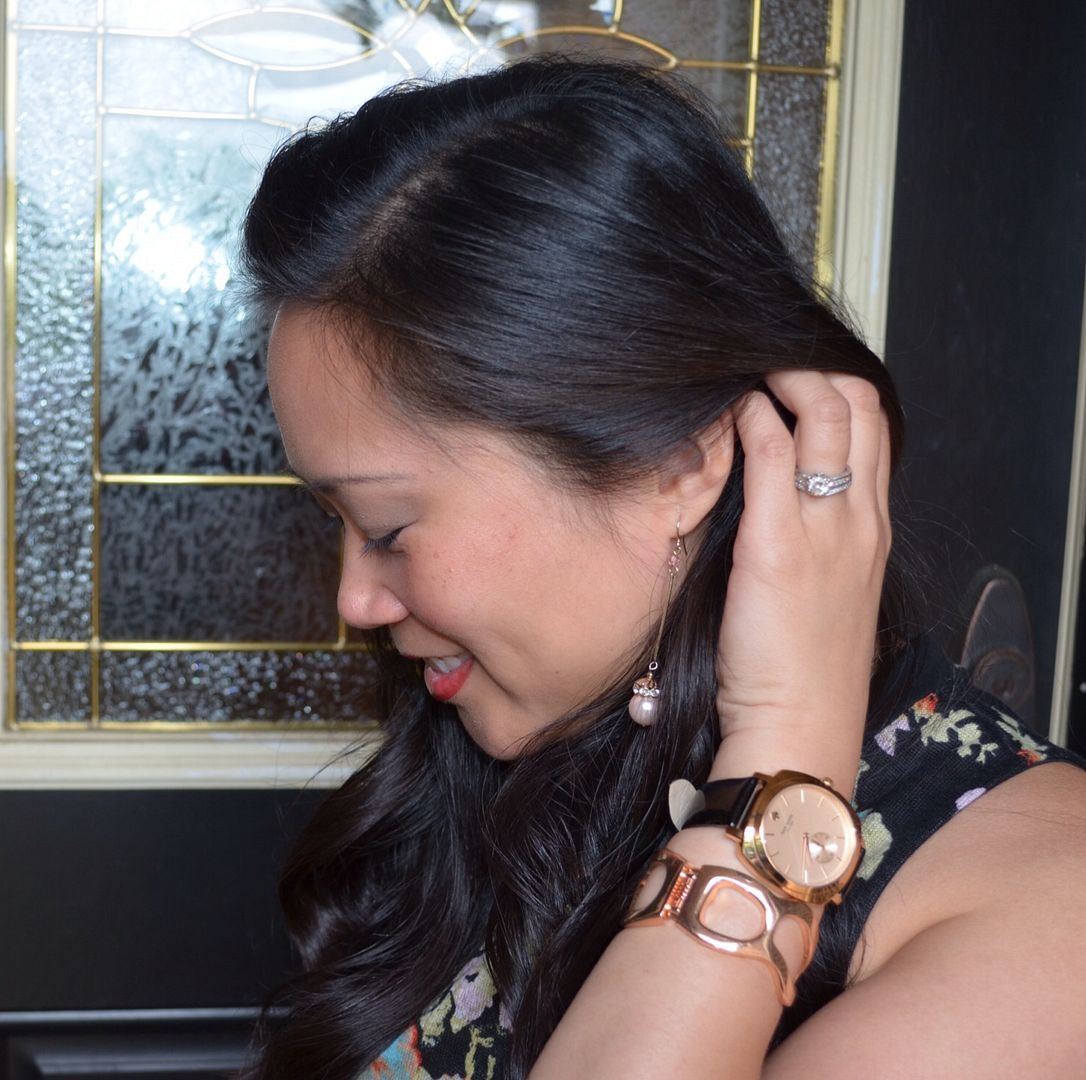 Drop earrings (old, can't remember where from) (option)
I love outfits that you pick out last minute, and you reach for the items because you're feeling lazy and uninspired. But when you put everything on, you realize the outfit makes you feel quite good and not as frumpy as you woke up feeling. This is that outfit.
I found this top at Nordstrom, and there's a grandma upholstery feel to the print, but I love it. I figured as long as I avoided polyester bell bottoms, anything I paired this with could easily modernize it. This skirt ended up being its perfect complement. It's so hard to find a maxi skirt given my barely 5'-2" height. The foldover kind are the best since they really can be "adjustable" based on how much you fold over the waistband. This is great, not only for my height, but for whatever shoes I choose to wear - heels or flats. The foldover waist also cinches in the skirt a bit so there's not as much volume at my hips. I love that this is a chiffon skirt, but with a jersey cotton waistband. The chiffon gives just the amount of flow that I look for in a maxi skirt, and it drapes perfectly. Easy. Breezy. Floral.