I think it's borderline inappropriate how much I adore these shoes! I've always loved them, and finally scored them a couple weeks ago during the surprise sale on katespade.com. They're definitely Shoesday worthy, to say the least. Needless to say, I got many comments on them today. Let's see - the husband said they looked like Christmas. I don't think he meant this as a compliment, but that's kind of the biggest compliment a shoe could ever have IMO. Someone else said I should watch my back because I may get jumped by some 5 year olds addicted to glitter and all things shiny. Someone else called them princess shoes (how can I argue with that?) And of course there were many Dorothy/clicking my heels together references. I'm not sure if these comments were intended to be good or bad, but I honestly was not fazed because they seriously just make me smile.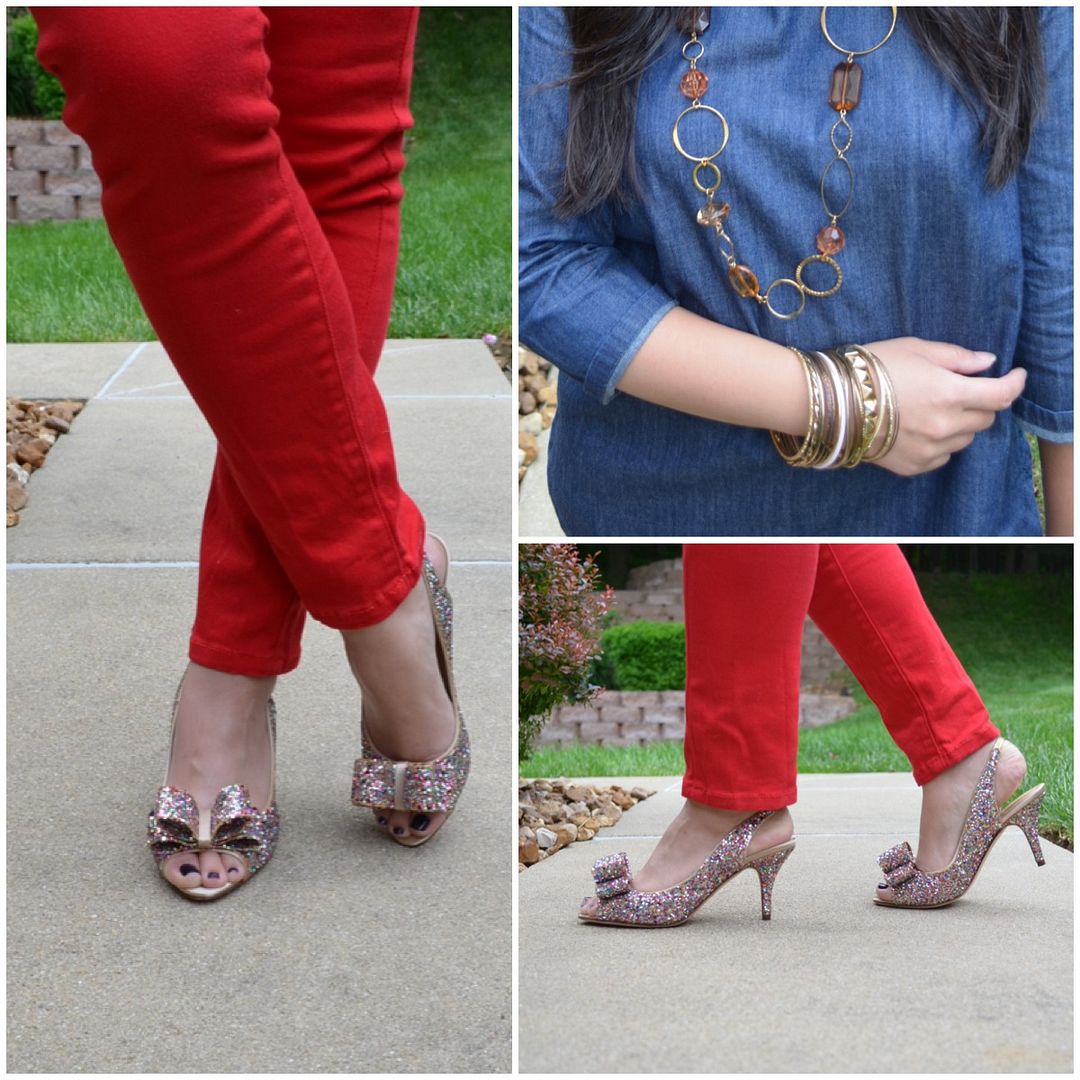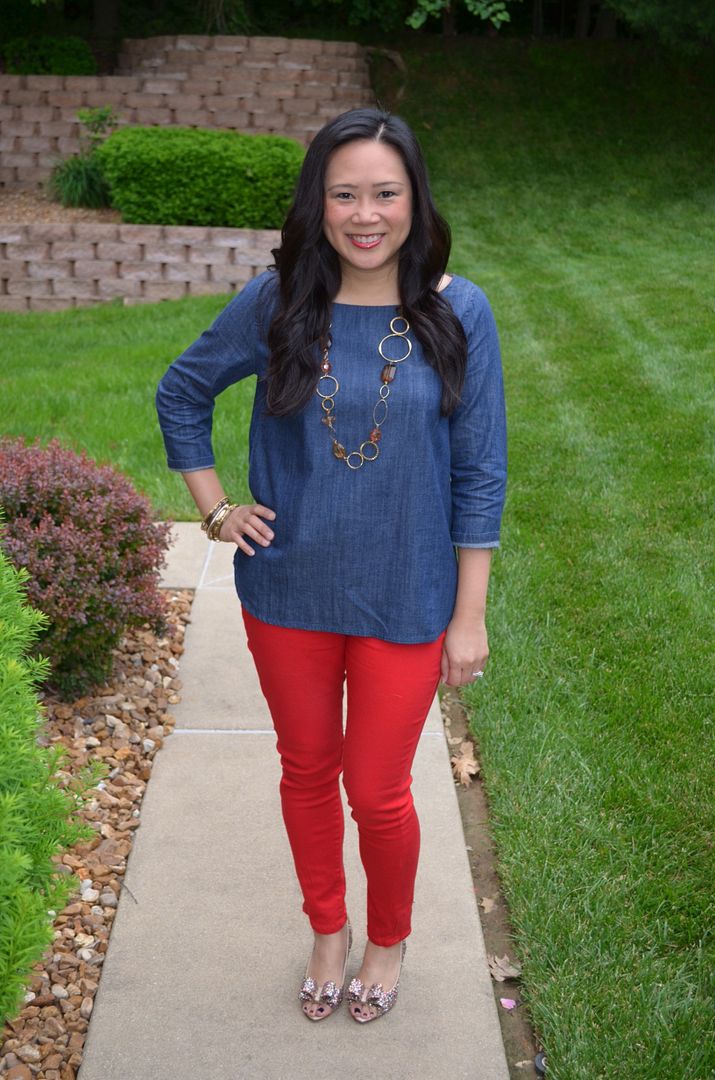 JCrew Factory chambray (option)
Misc bracelets from F21 (option)
Kate Spade "Sawyer" pumps
(Higher heeled version available here)
Just for fun, I took a pic of my shoes on the car dash. No, I was not driving. No shoes or vehicles were injured in the taking of this photo. I hope today is a happy Shoesday for you also!