See details of winter outfit here
I featured these shoes in one of my first Shoesday posts. When I reached for them this morning, I realized I hadn't worn them since the seasons changed from cold to warm. I almost second guessed whether or not they were too wintery feeling - both because of the color and the suede. However, when I added the wine colored jewelry, the shoes balanced everything out just right. This proves that everything is better with a little wine.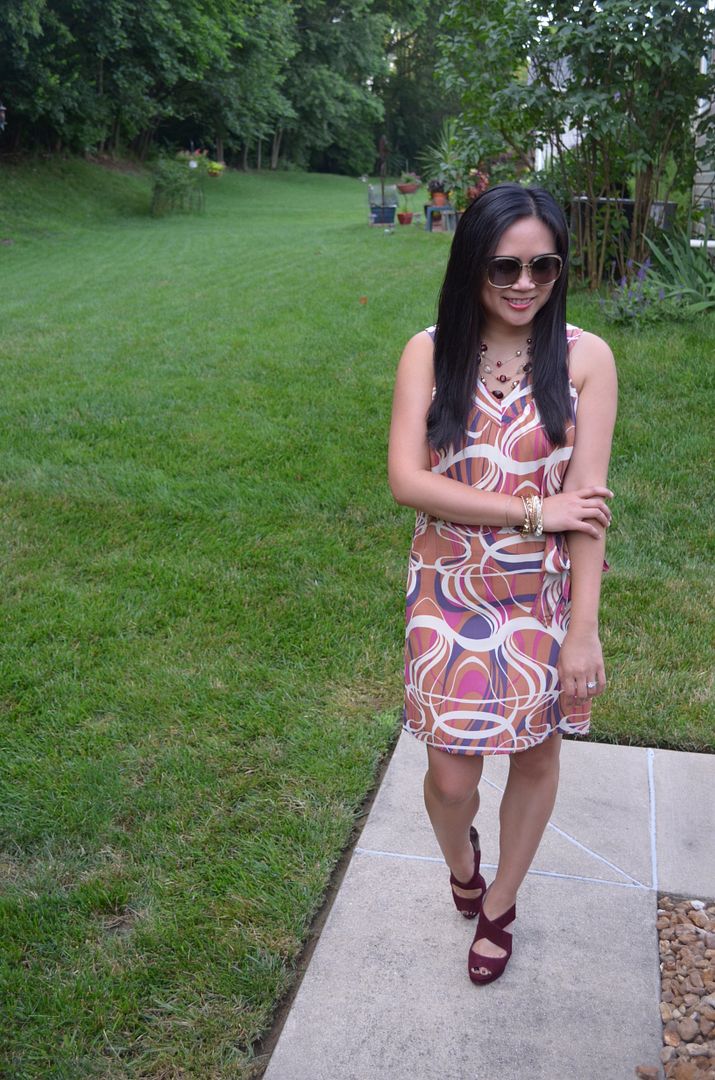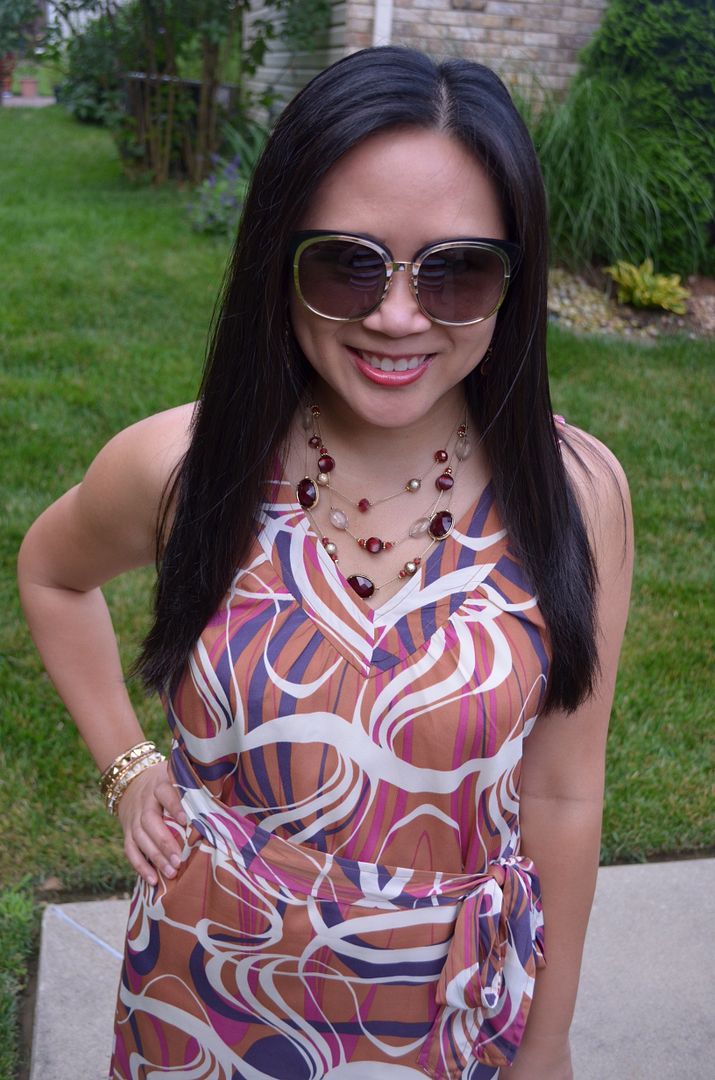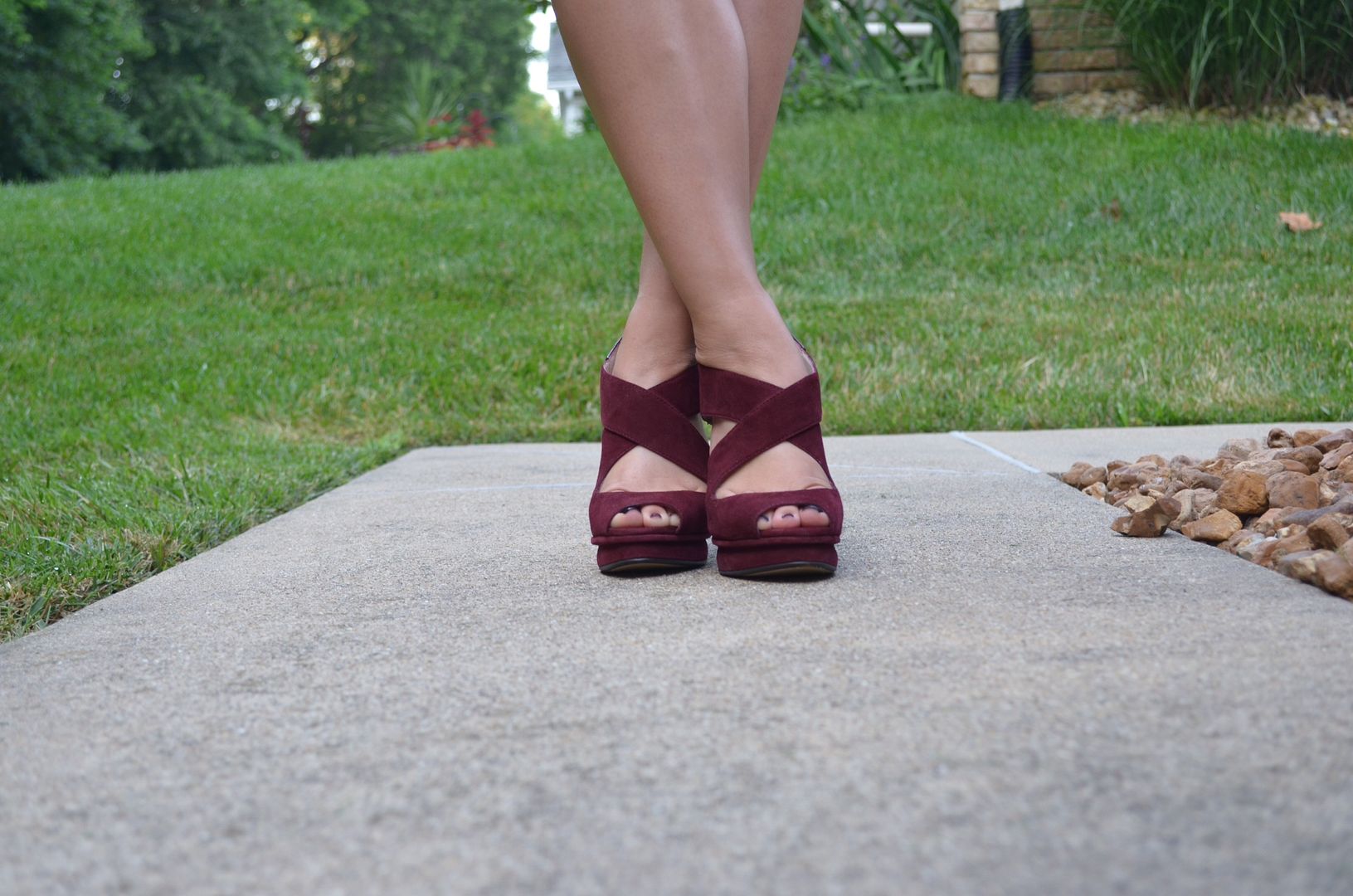 Banana Republic dress (option)
Michael by Michael Kors Elena pumps
I will admit that blogging has challenged me to try and be more creative with my outfits and how I pair things. I know it has changed the way I look at my clothes and the way I dress. Or maybe I shouldn't say "changed," I should say "adjusted." I don't feel like I am losing who I am by any means - like I said, documenting my outfits with this blog pushes my creativity and encourages me to take more risks. My mind is always thinking about ways to layer things or add pieces to make the outfit more interesting. And as a result, I know my dresses are getting neglected - at least now that it's too hot to layer a sweater or blazer over them. I am trying a new sunless tanner (story for another post), so I knew I was going to be in a dress today. I forgot how much I loved this print, but I couldn't just let it be. I tried changing out the belt with another. I tried layering long necklaces with it. I finally just told myself that it's ok to just let the dress be the dress. So here it is and I hope you like it!