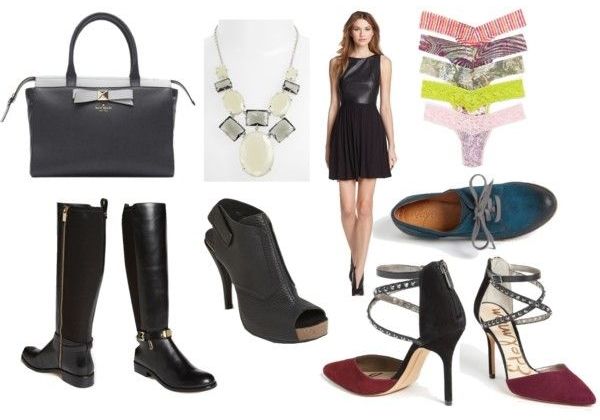 (Not sure if these links will work until after July 19th for those of you who are not cardholders)
Kate Spade "Hancock Park Jeanne"
satchel
Kate Spade "Hancock Park" statement
necklace
in grey multi silver
B44 dressed by Bailey 44 combo
dress
Hanky Panky low rise
thong
(4 for $52)
Michael by Michael Kors "Arley"
boots
Pedro Garcia open toe
bootie
(sold out online)
Sam Edleman "Darla"
pumps
July 10th finally came! It may be the happiest shopping day of the year, I dunno! It sure felt like it though! The buzz was all around the interwebs and social media. Hope you all found some great stuff and scored some awesome deals! I'd say I put a little dent on my credit card. It was bitter sweet though. You see, my SA, who is the most wonderful SA ever, is relocating to Chicago to manage a bigger floor. Yay for her and all her awesomeness, but boo for me. Anyhoo, the anniversary sale was the last I would get to shop with her in person, at least here in St. Louis. I may as well make the most of it, right? Pretty sure I did just that.
If you want a refresher on my original wish list, you can see it again
here
.
Our first stop was handbags. We went straight for the Kate Spade
satchel
I was eyeing, and I loved it. It's a softer leather - I was actually thinking it was going to feel stiff like a coated canvas, which isn't necessarily bad, but I liked it even better knowing it was softer. We spent some time trying on some necklaces - this
necklace
was the best though. I don't have a statement necklace in this color way yet, and I loved how the clearer looking stones picked up the color of whatever was behind it.
We hit up the clothes for the second stop. They didn't have the purple peplum top I had originally wanted - boo - so I didn't get to try it. The pointelle bow sweater was very cute, but nothing I could not live without. The cobalt striped pants that I was super excited to try were completely hideous on me. They had a super bad 80s fit to them, and I'm not sure what body type they'd actually be flattering on. The leather skirt was just meh. The color was great and it was buttery soft, but i
t was super big in the hips but snug in my waist.
We never did find the maroon and orange sweater, but that's ok because I did enough damage without it. The B44 combo
dress
was amazing. I fell in love with it the moment I slipped it on. Super cannot wait to wear this.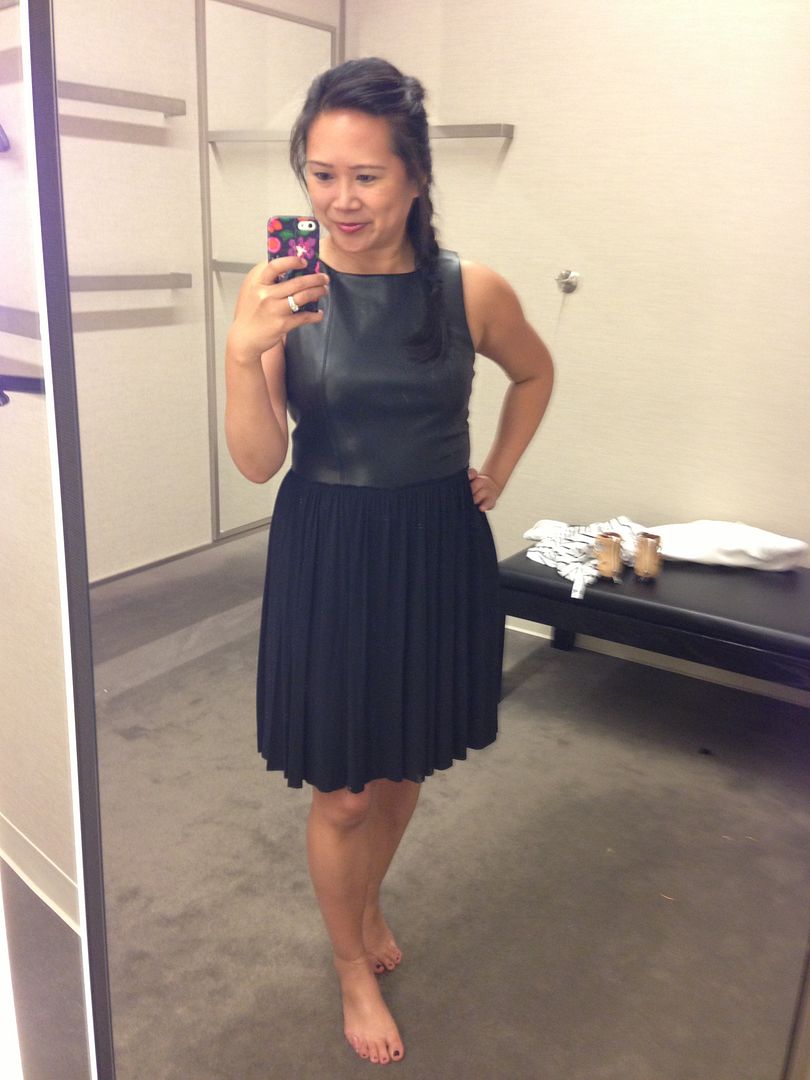 That was it for clothes! I managed to only buy the combo dress and 4 pairs of low rise Hanky Pankys. Last year, I bought a lot more clothes. This year, I think I made up for it in shoes, which was our next stop.
I loved both pairs of shoes that I had on my wish list. The Sam Edelman pumps were just as perfect as I expected them to be. Loved the studs on the ankle straps and the saturation of color. Great twists on a classic shaped shoe. My SA side eyed me a little bit when she saw I wanted the Naya oxfords in teal blue suede, but after I tried them on, I convinced her and myself that I needed them. I've already worn them, actually! (Excuse the background, I was in the gym at the office.)
LOFT top, Express skinnies, Naya oxfords
I decided to get some basic flat black boots to replace the ones I wear when I travel in the winter. They are great with pants, but when I wear them with tights and dresses, they get slouchy and don't stay up. I loved that this Michael by Michael Kors pair was structured so they will stay put on bare legs, but at the same time has the stretchy back, which forms to my legs with no gaping at the top.
My last purchase was the Pedro Garcia peep toe booties. I bought my first and only other pair of Pedros last anniversary sale. I love them. They seriously feel like butter on your feet. The cork sole/heel make them lightweight and incredibly comfortable. I debated for a long time whether to get this second pair. My two hesitations were 1) I already own a pair of black peep toe booties and 2) would the exposed cork platform make these not as versatile as an all black pair? Ultimately, I thought I would regret it if I did not buy them. The price for this brand was incredible, and I knew they'd sell out quickly - which was proven to be true as they are being shown as sold out online already now. They didn't have my size in the store in the black - I tried on the chocolate color, which matches the color of the pair I bought last year. The pebbled leather was awesome! I cannot wait for these to arrive!
Even though we're in the heat of summer, all these purchases kind of make me super excited for the fall and boot season once again. It's funny because going by the catalog, I felt like I found more things I was interested in last year, but I definitely did more damage in the store this year. Not sure it was emotional shopping since I knew my time was limited with my SA, but I have some great stuff nonetheless! It was so worth it.
Would love to hear what you all scored!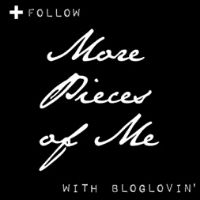 Linking up with Jenny.