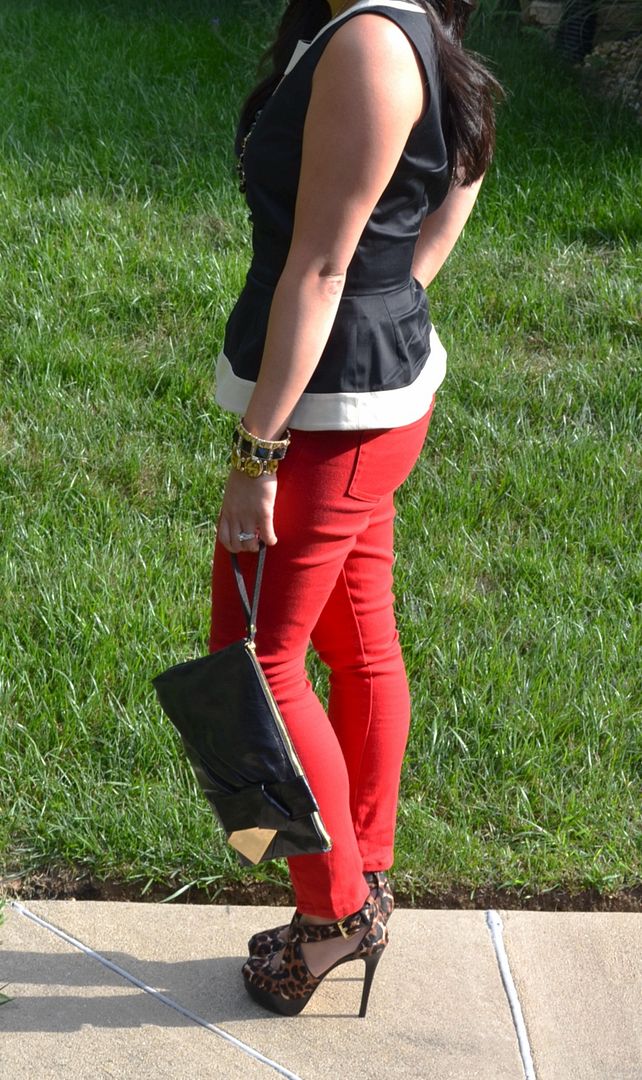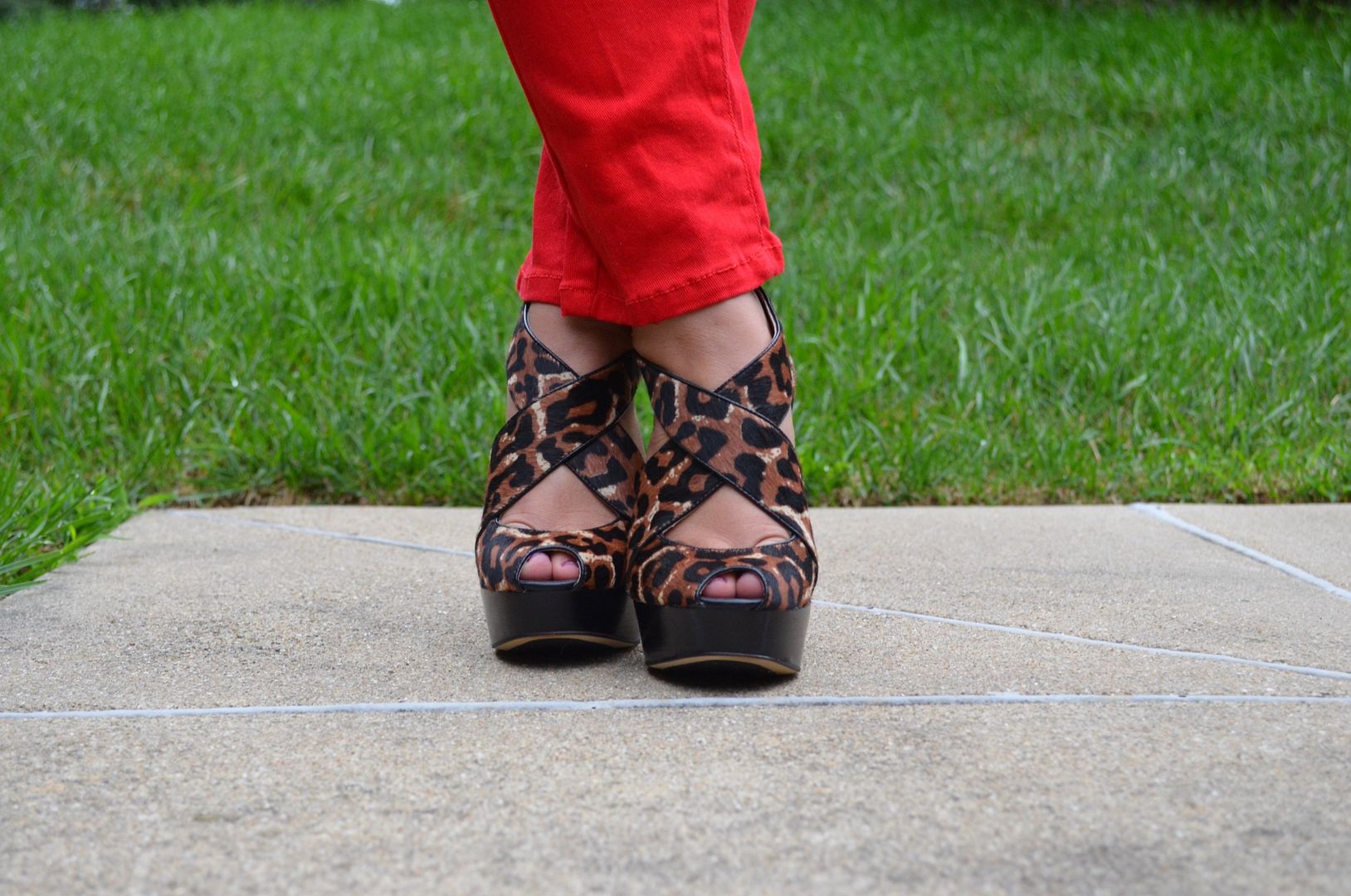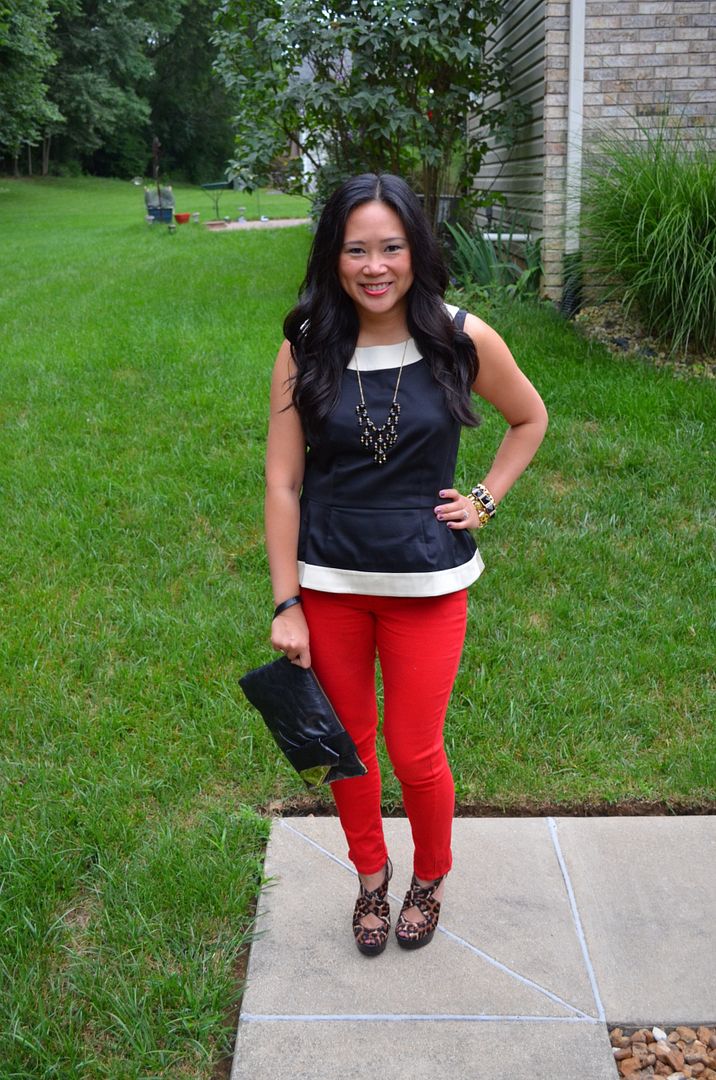 Kate Spade peplum top (option)
Yeah. I forgot my shoes. What normally happens is that I get ready in the morning and then take photos right before we leave for work. 99% of the time, I take photos before work - when my makeup is fresh and my clothes are not wrinkled (in theory.) It was business as usual this morning, but when we came in from taking photos, I decided to change into flip flops for the commute. It was a little drizzly out, so I didn't want to worry about my heels. Plus, I'm in the middle of this pedometer challenge at work and didn't want my heels to persuade me to take any short cuts (literally) from the car to my cubicle. I placed my heels in the perfect shoe-sized tote, set the bag on the kitchen bar stool... and walked out the door. (Kind of like when you put all your food nicely in the to-go box, just to leave it on the restaurant table.)
When we pulled into the office, I got out of the car and started gathering my things. Um. Where are my shoes? Not in the front seat... not in the back seat. Greaaaaat. The first time I wear my new peplum top with my favorite red pants topped off with amazing platform sandals (that I have in three colors, mind you) but instead, I got to walk around the office all day with brown, foam, sporty, Nike flips flops. Neat.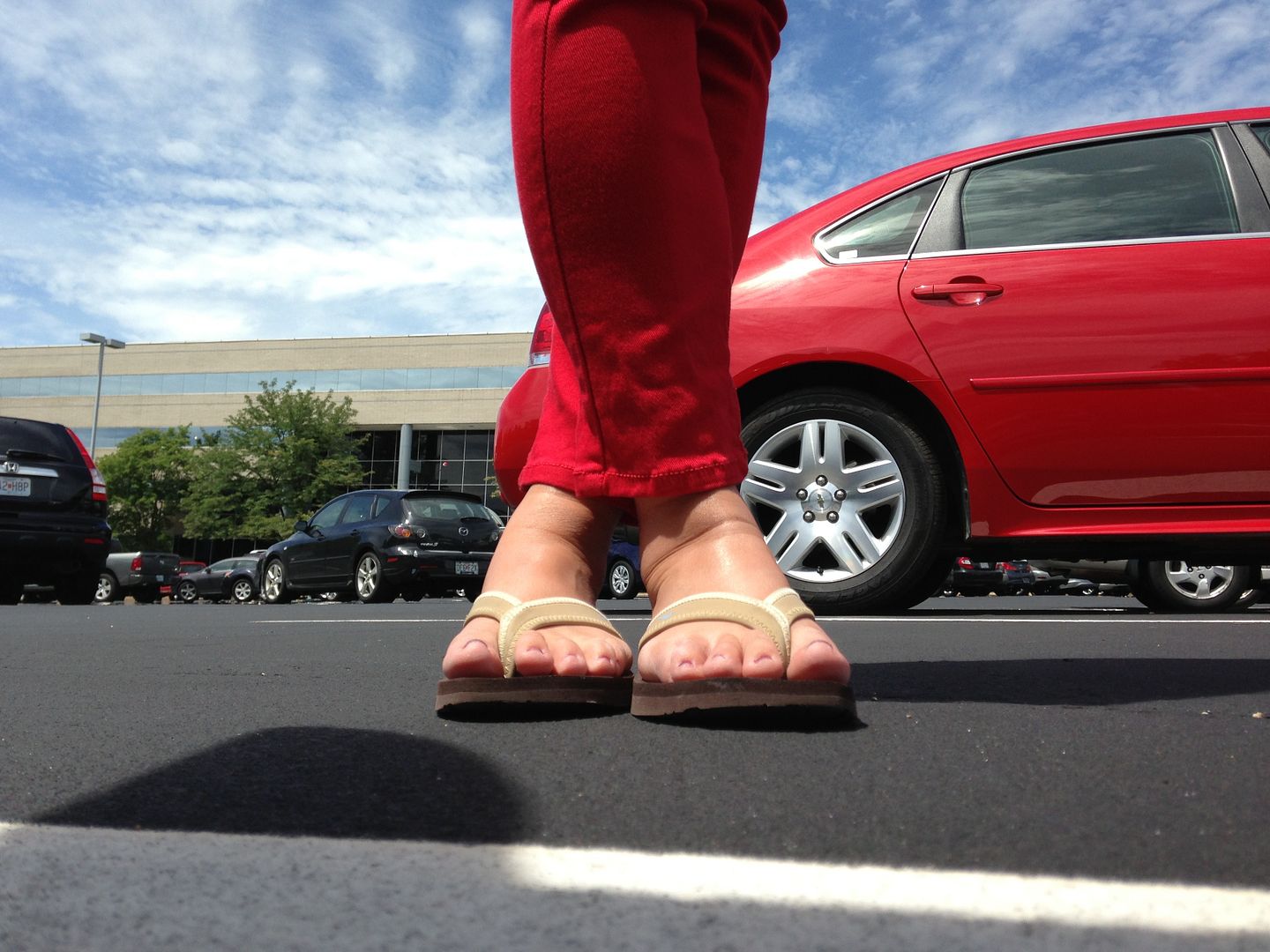 (I had to do the criss-cross pose for full effect.)
Sigh. At least I got pictures of what could've been! (Cue Tiffany's song.) I know you guys have to have similar horror stories. Please sharsies! Misery loves company!