(Pretend my necklace was laying right and my ruffle tunic was straight)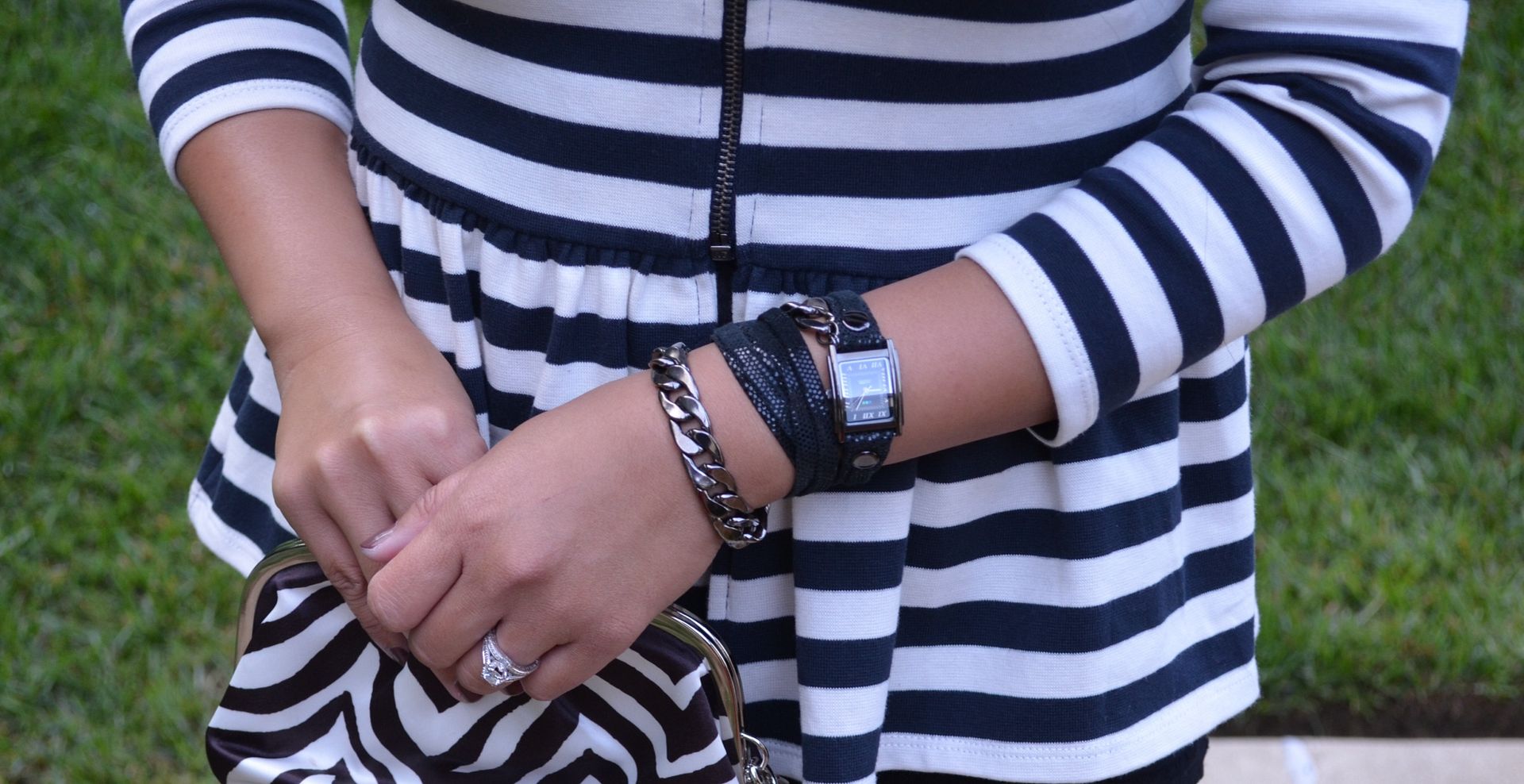 Seriously, the side profile of these shoes is so sexy.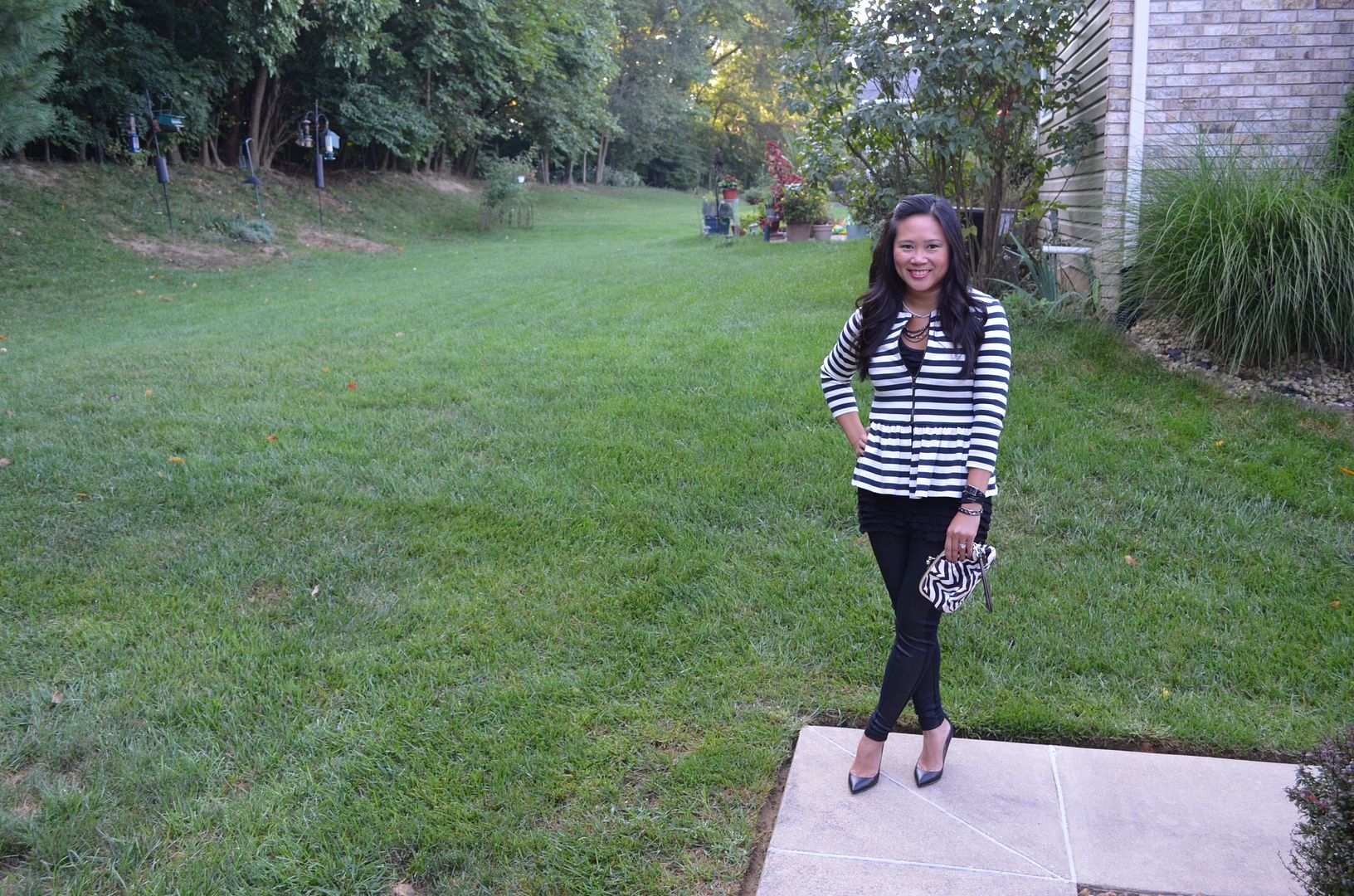 Jacket: Zara (splurge, option) | Necklace: Target (option) | Ruffle Tunic: Marshall's | Wrap Watch: La Mer (option) | Wristlet: Coach | Scuba front leggings: Express
Ok, so remember how awesomely organized I was on Sunday night, planning my outfits for the rest of the week? Well, I was 2 out of 3. Today's outfit didn't quite work out so well in execution as it did on paper. I just wasn't feeling it, and to be honest, I ended up trying on about 87475897945 other things that just didn't work out. I hate those mornings.
I finally decided to dress around this jacket, which you've seen remixed here before. It's a great piece to transition between seasons. I'm guilty of reaching for the leggings when nothing else is feeling right, but I upped the ante a bit by going for the faux leather/scuba front leggings. Adds a little sumpin sumpin. And then there are these shoes.
Love love love that they are a basic black pump from the front view, the side cut outs are wavy and sexy, and then BAM the rockstuds at the heel are the grand finale. They helped take me from feeling so blah this morning to feeling complete and intentional.
Linking up with:
Sherry for Fashion Informant Linkup
Tara for What I Wore to Work
Erin for Working Girl with Style