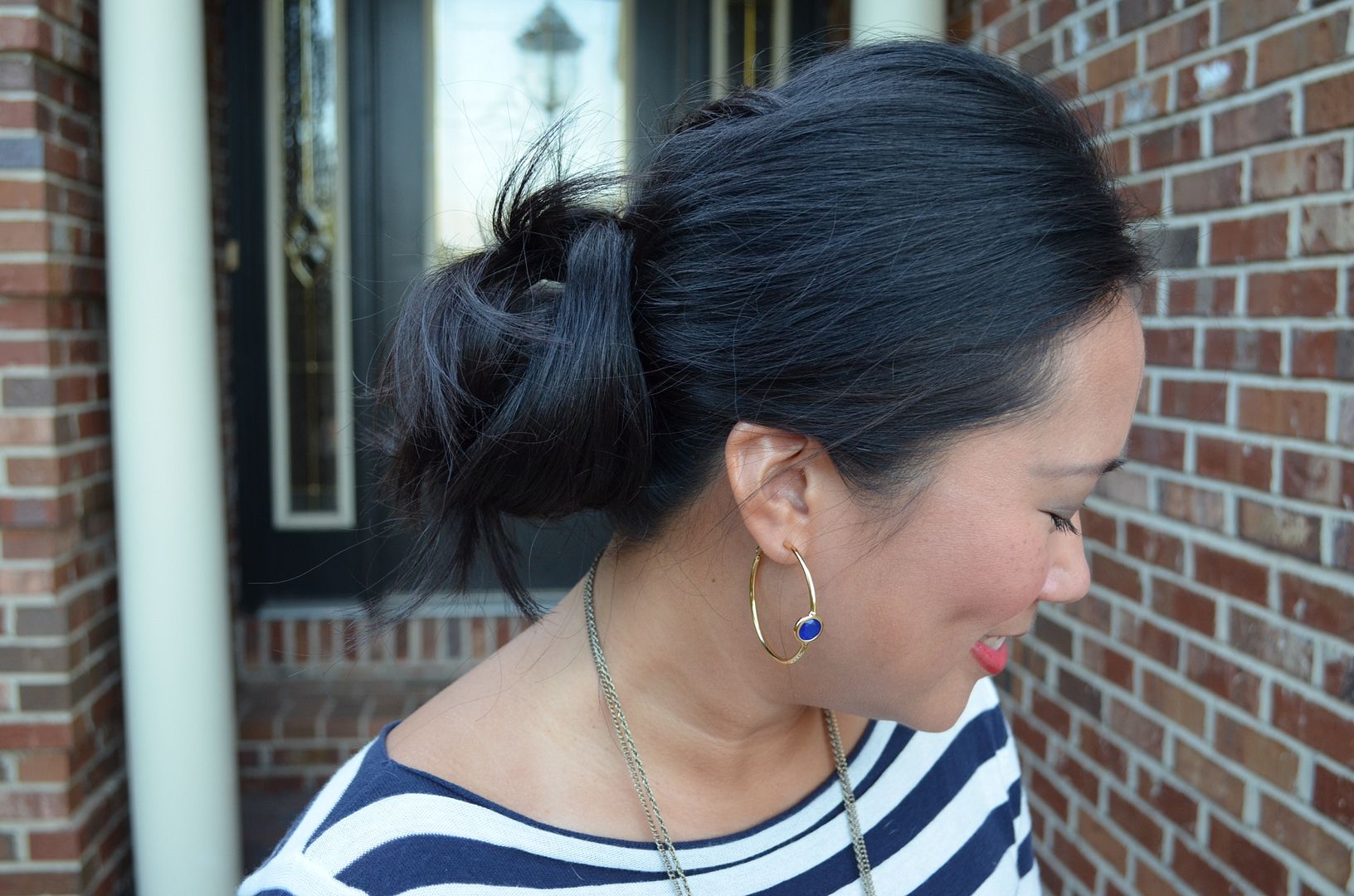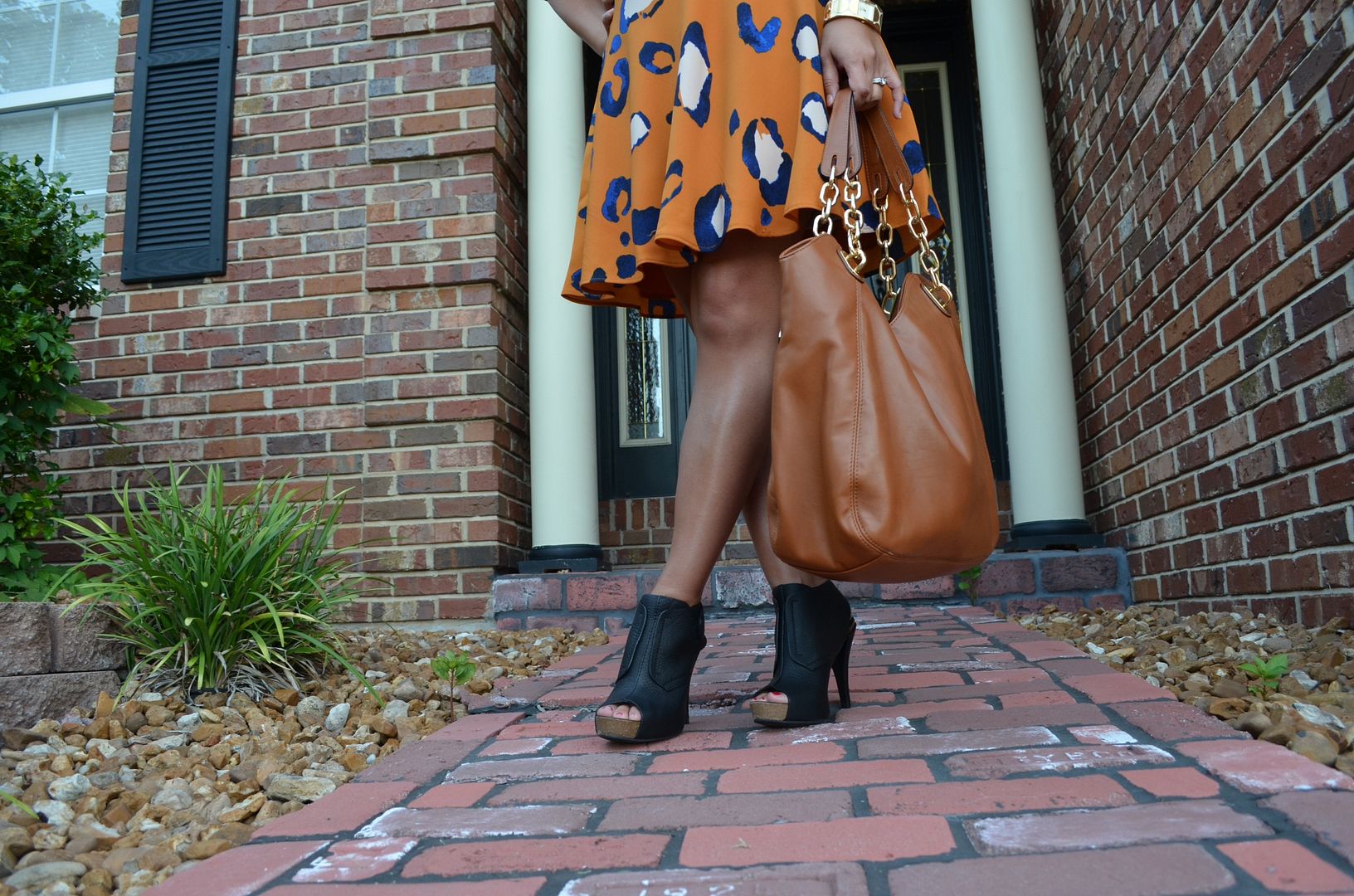 I almost wanted to hold on to this skirt for awhile before wearing it, just to let the Limsanity calm down a bit, but I changed my mind. To be honest, I did struggle a little bit trying to decide how I wanted to wear this. I kept wanting to reach for my trusty chambray or go matchy-matchy with a cobalt top. Navy and white stripes has become such a neutral combo for me lately, so I opted for this top. The skirt definitely has a girly vibe to it because of its shape, so I wanted to funk it up a little bit with these peep toe booties - which are ridiculously comfortable by the way.
The great thing about a new Target collaboration is that it's viral. You see the collection everywhere, including how it saturates the blogger world. On one hand, I feel vulnerable, like everyone that sees me in public is thinking - oh, that's that Phillip Lim skirt again....But I felt better when someone complimented me on the skirt today and was shocked when I told them it was from Target. Then there's the other hand - the benefit to it being everywhere - there's so much inspiration to pull from! As I was writing this post, I decided to see what else was out there. I loved how these ladies styled their skirts also! Just proves how versatile this skirt is and that each of you need it, too! #enabler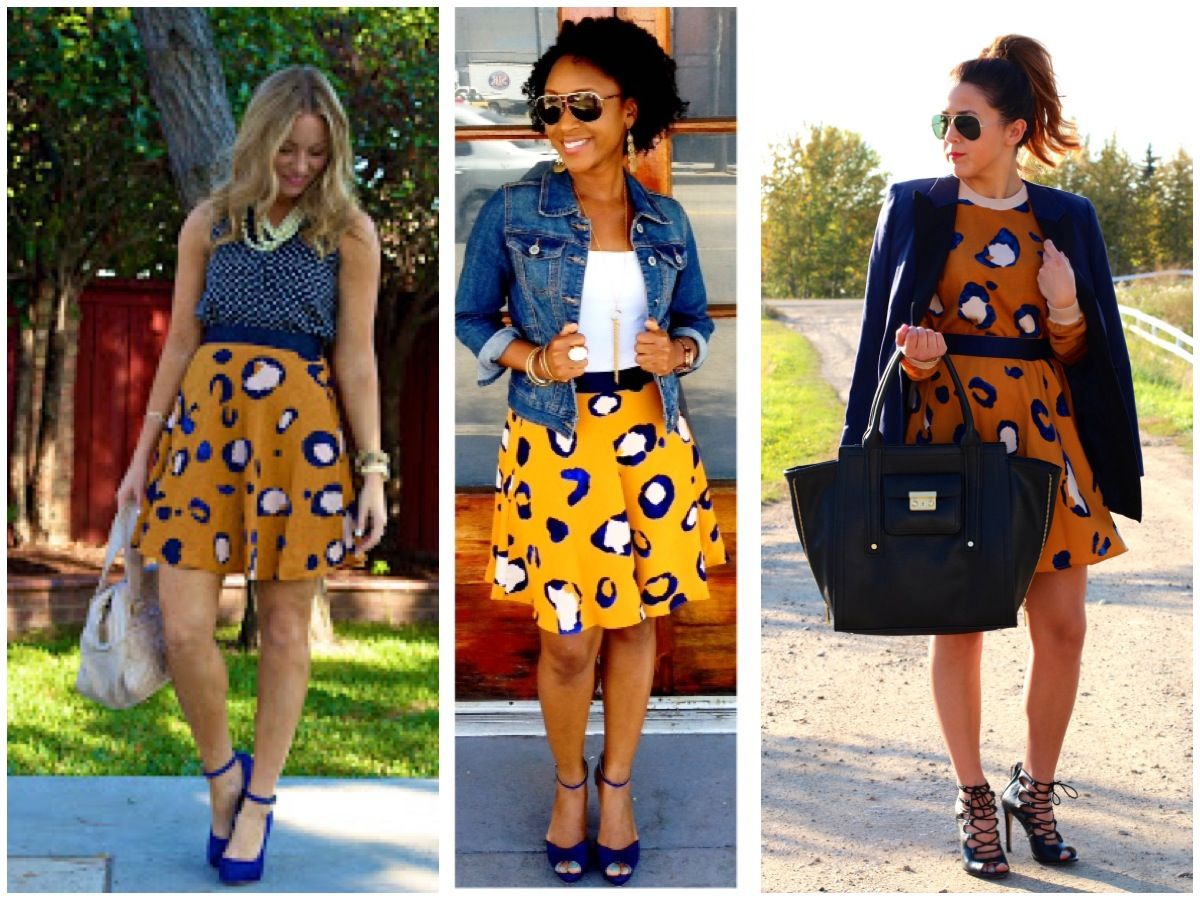 Would love to see how you guys are sporting your Phillip Lim stuff! Please share!