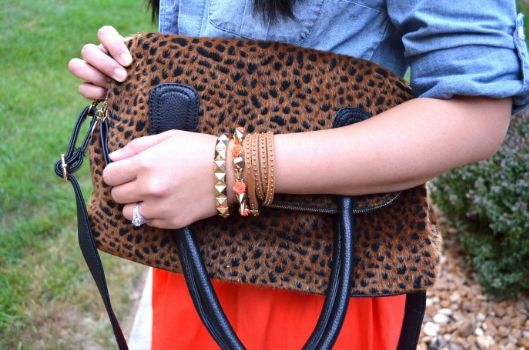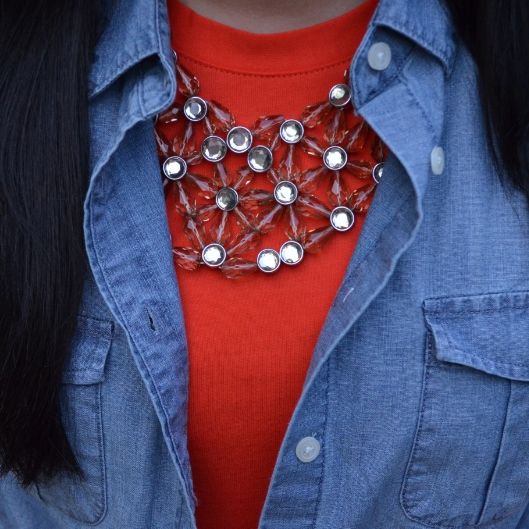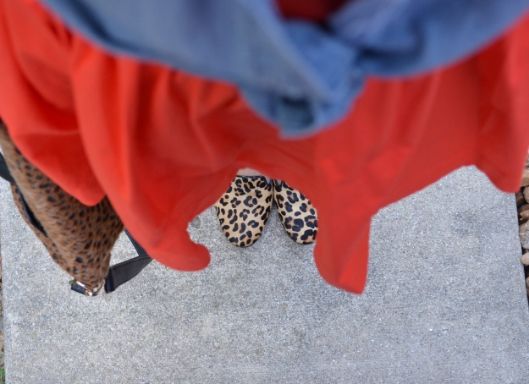 Banana Republic necklace (option)
Express leather stud wrap (option)
Kenneth Cole Reaction smoking flats (option)
I really love that leopard goes with everything. I got a little giddy when I was trying to pick out shoes for this outfit and realized my leopard smoking flats would be adorable with it. And they were! I took it a bit further by carrying a mismatched leopard bag. The miscellaneous details of this outfit actually made me a little happier than seeing the overall view, which is why I decided to start with the details first before I showed you the whole look. Sometimes, it's simply all in the details.
I leave for vacation in exactly two days. It's amazing how much prep work goes into leaving the office for just one week - 5 short business days. I ended up working the entire weekend to try and get ahead - I easily put in 16 hours. Does that mean I can say I'm really only missing 3 days of work instead of 5? Hmmm, not sure I could make that work. All the stress leading up to vacation, then all the stress coming back to 3458789475897 emails after vacation kinda blows. But, oh, those 7 days on a beach will be ridiculously amazing. I have some guest posters lined up for you guys while I am gone that I am just SO excited about! Stay tuned! In the meantime, send me good vibes that I survive the next 48 hours!!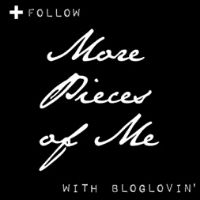 Linking up with Kayla.