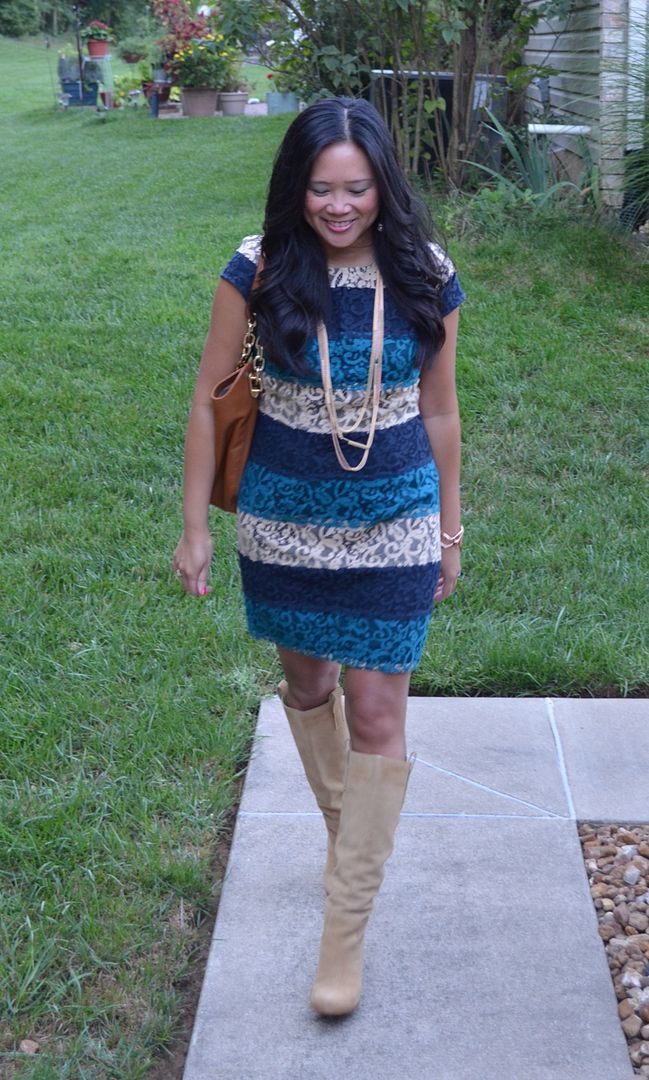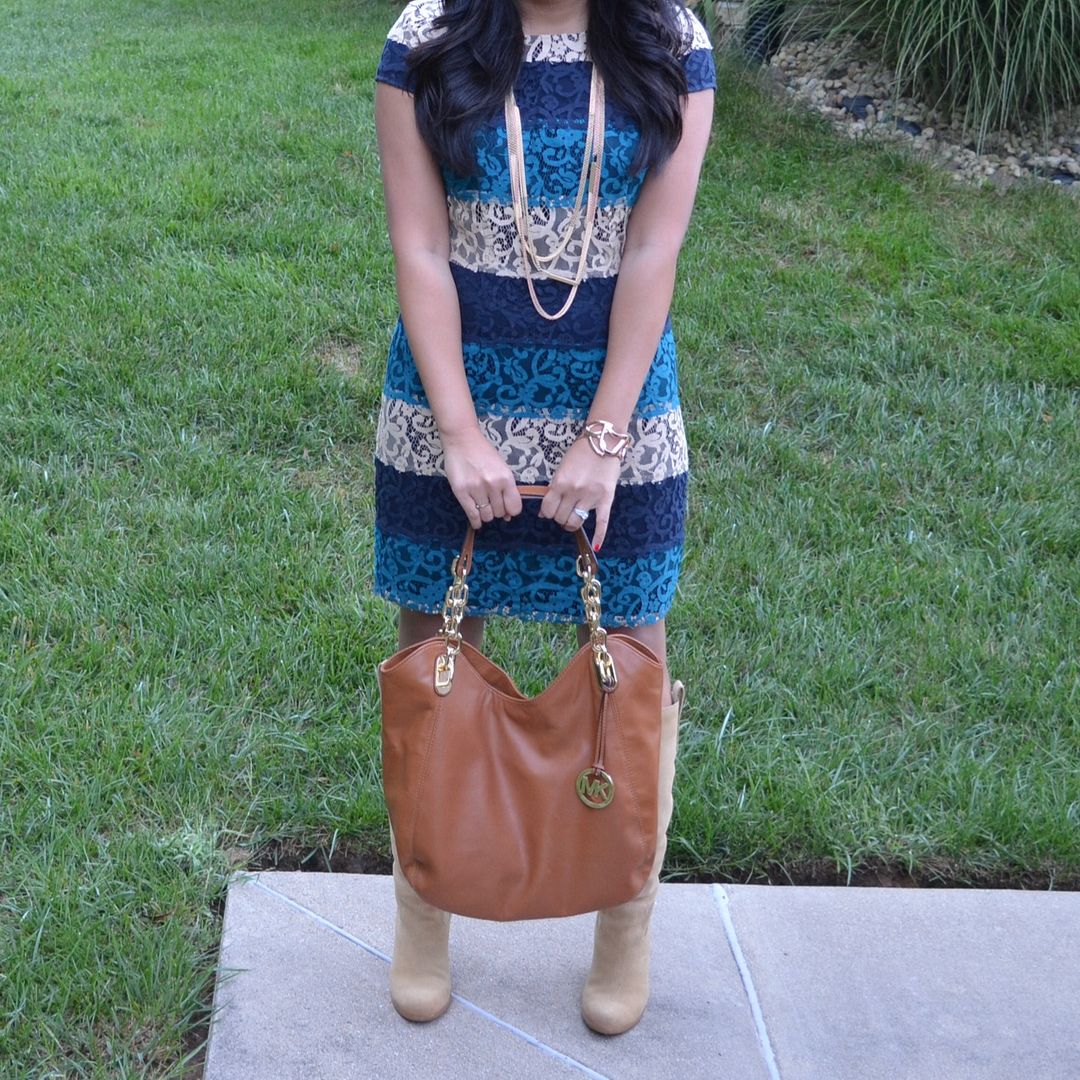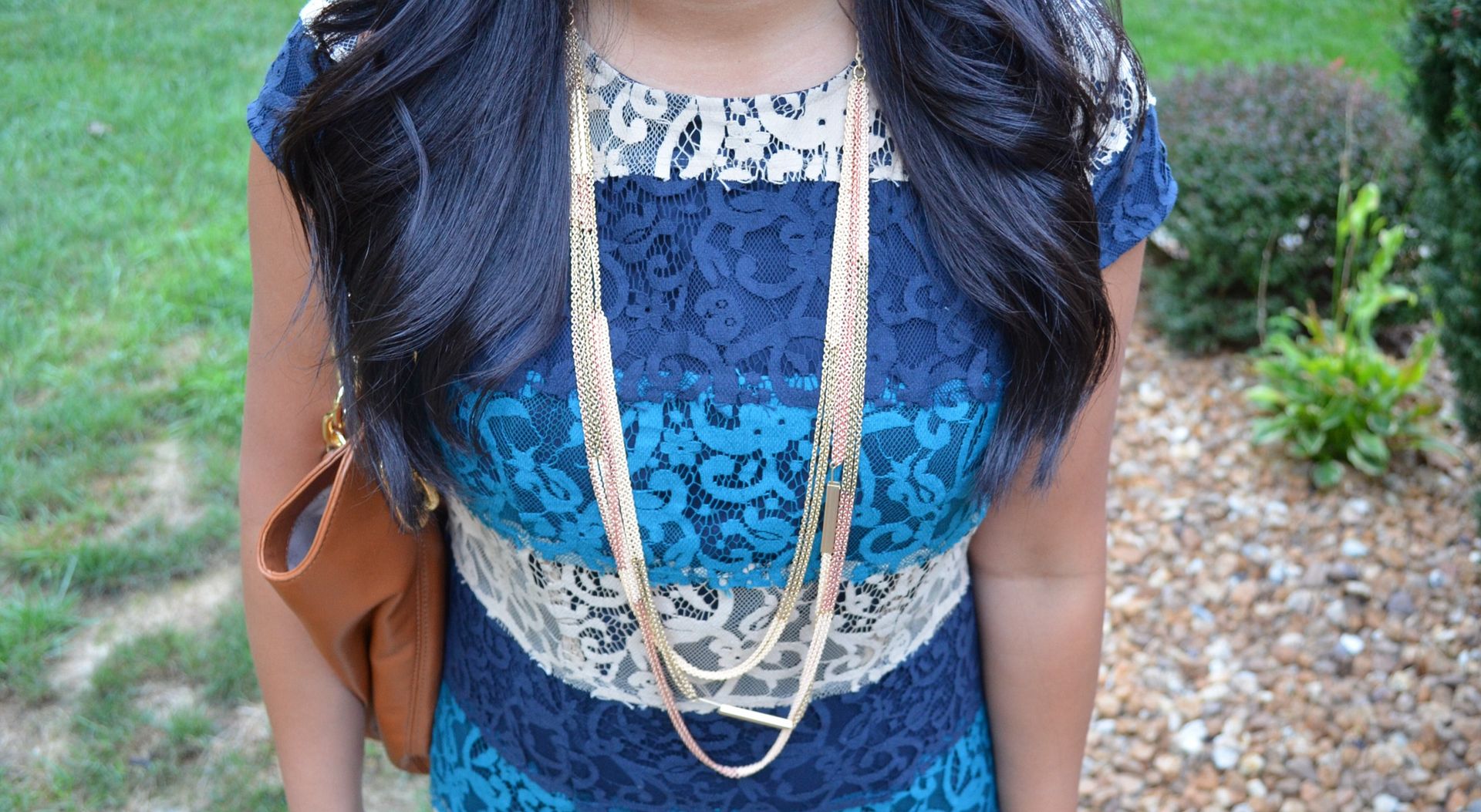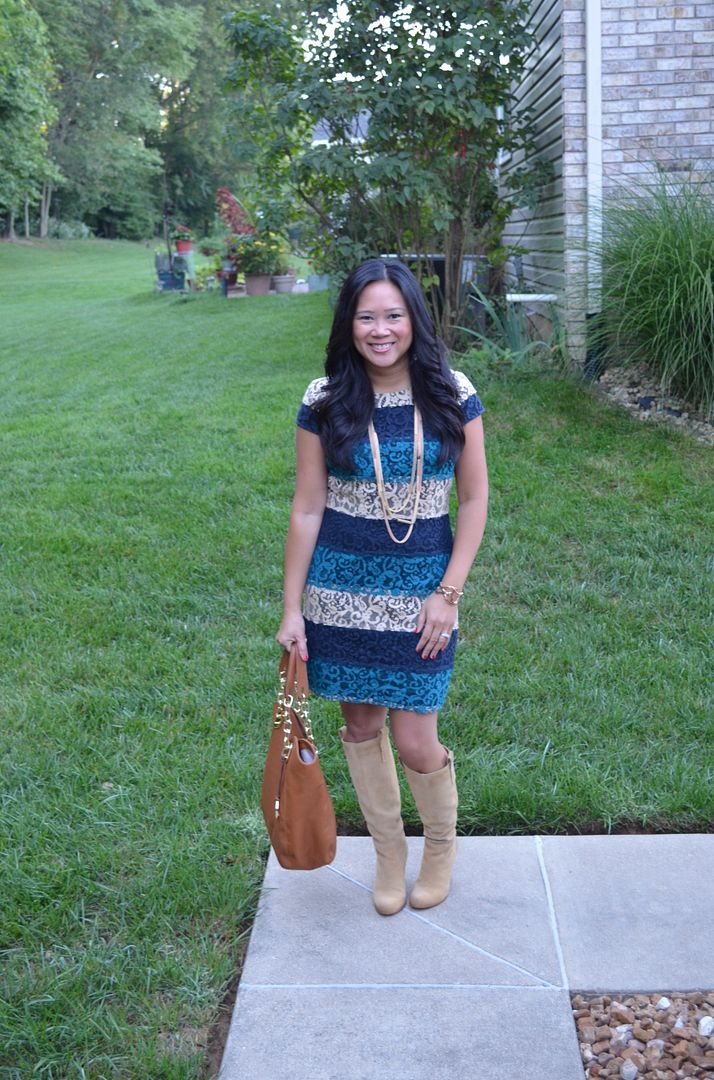 This dress is a recent purchase, but I'd been lusting after it since it first came out. I'm not an avid shopper at Ann Taylor. LOFT yes, but I can't remember the last time I went into Ann Taylor or shopped their website. I used to shop there regularly when I had more of a strict business casual dress code to comply with, and I think I just developed an aversion to it since then. But this dress. Stripes, lace, bold color - what's not to love about it? Wendy over at wendyslookbook.com turned me onto the idea of a striped lace dress because she's done such an amazing job remixing her own.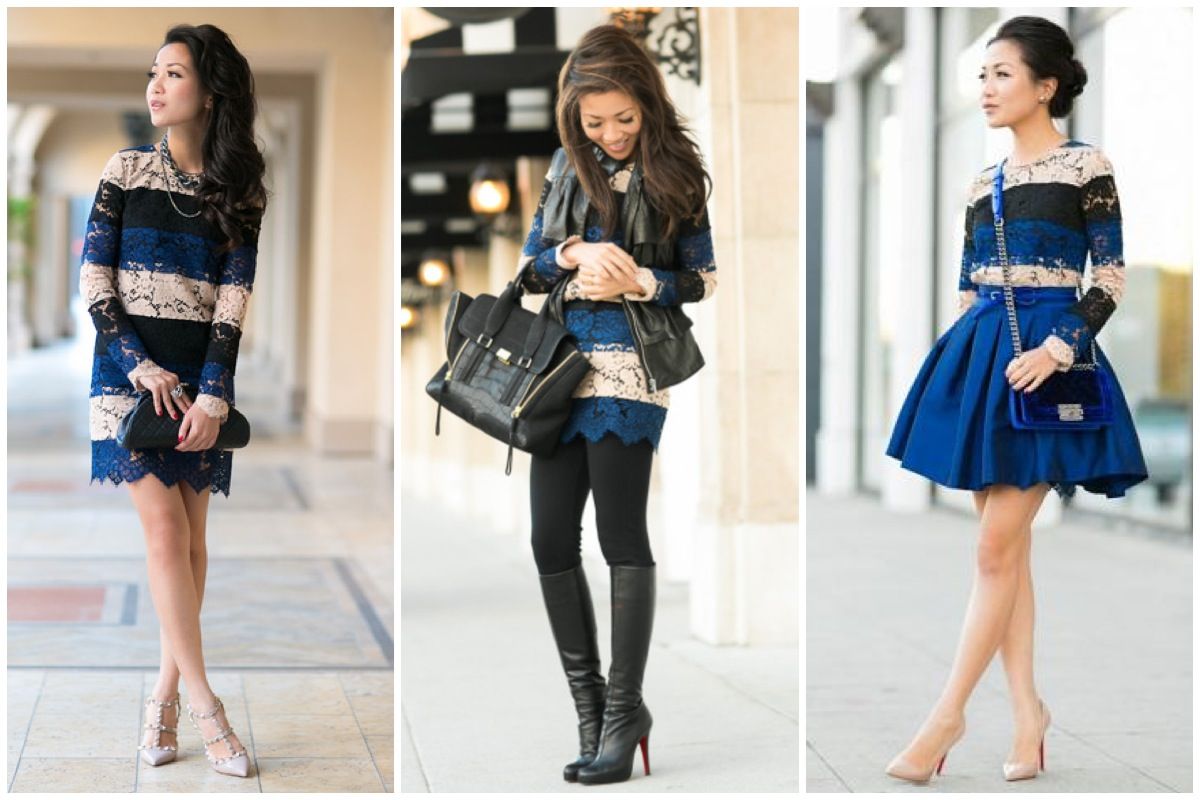 Sigh. I just love her. But yes, she had me wanting a lace dress and while we were in Mexico, I had seen the price drop to about half off, so I had to snag it. It's even cheaper now with an additional 50% off of the reduced price!
For today's look, I decided to wear it as its original intention - a dress. Lace can be inherently dressy, so I thought it'd be interesting to pair it with some suede boots, which can be more casual by comparison. Leather and lace = perfection. And today marks the first day of the season I am wearing knee high boots. I was more excited about this than I probably should be, but yay for fall!!