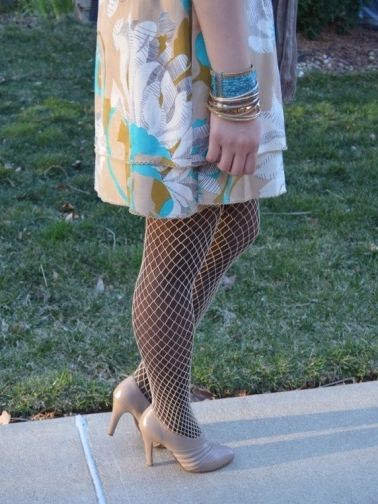 From: Floral and fishnets (original post here)
Can we chat about layering tights again? Layering tights was one of the first things I ever blogged about (here), and honestly, I'll keep talking about it until I turn blue in the face. I definitely didn't think of it on my own - one of my friends tipped me off on the idea, and ever since then, I've become a layering tights advocate! The possibilities are endless. Since the cold months are now upon us, I thought I'd do another post dedicated to the subject and hopefully provide inspiration for you to try yourself. This is just such a simple but effective way of keeping your winter wardrobe fun and interesting! You're not bound to pants in the winter - keep those dresses and skirts out!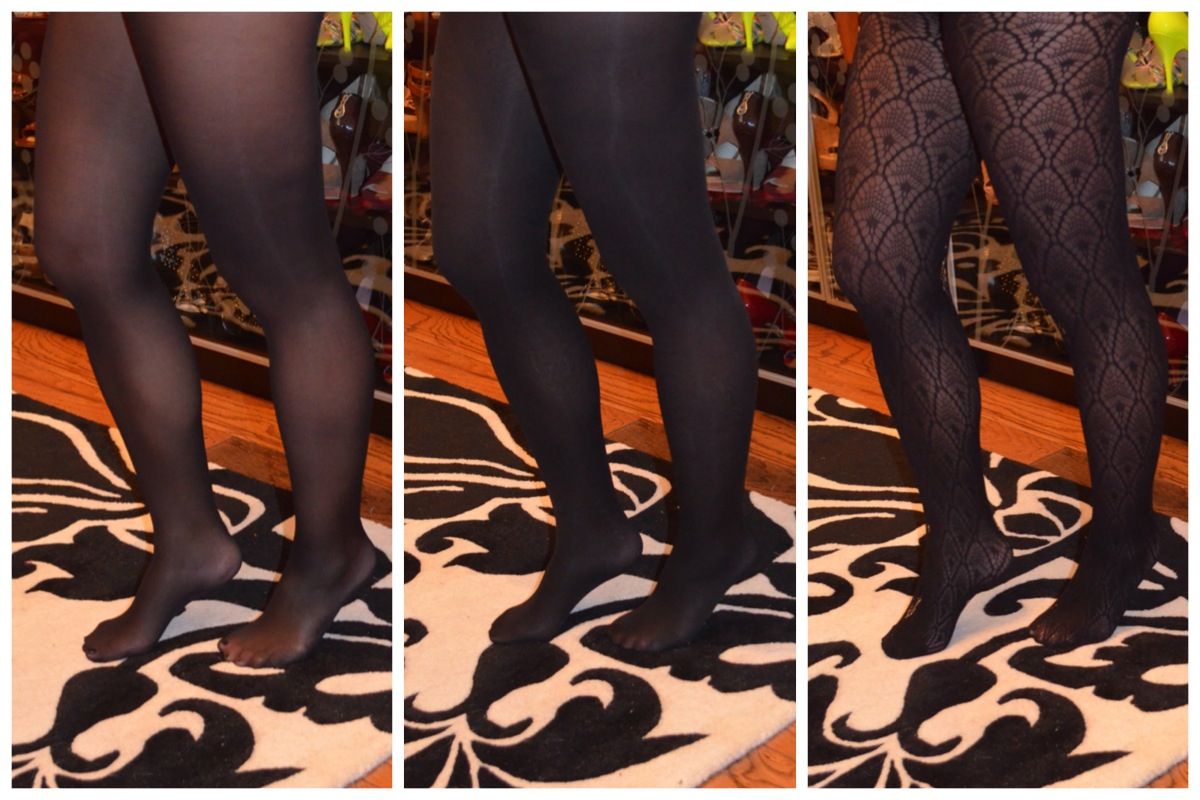 It's very helpful seeing side by side photos of what you can do. I've found that a basic black pair of tights really is never opaque enough. Sweater, knit, or fleece lined tights provide the most opaqueness for me, but sometimes I simply want the look of a smooth, basic tight. This is the foundational principal of layering tights - to create more of an opaque look. I much prefer the middle look above - the single pair on its own looks more like black pantyhose to me than actual tights. I feel like adding a second pair is like adding that second coat of nail polish.
Alternatively, you can do the tone on tone look with a patterned pair over a single solid pair. I love love love the look of patterned tights, but sometimes they can look a bit harsh on bare legs - especially for the workplace. Adding an under layer makes the look more subtle, while still providing that added interest.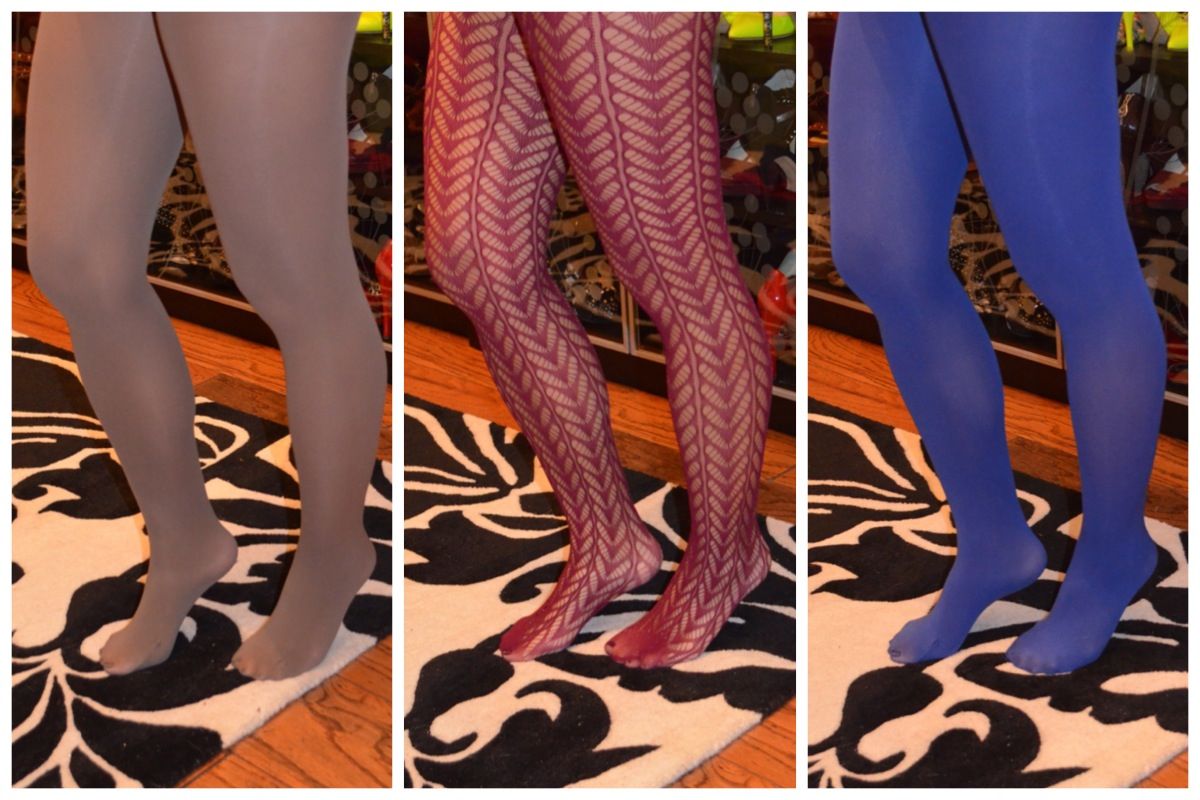 Left: Single pair taupe tights (option) | Middle: Single pair wine patterned tights
(
option
)
|
Right:
Single pair cobalt tights (
option
)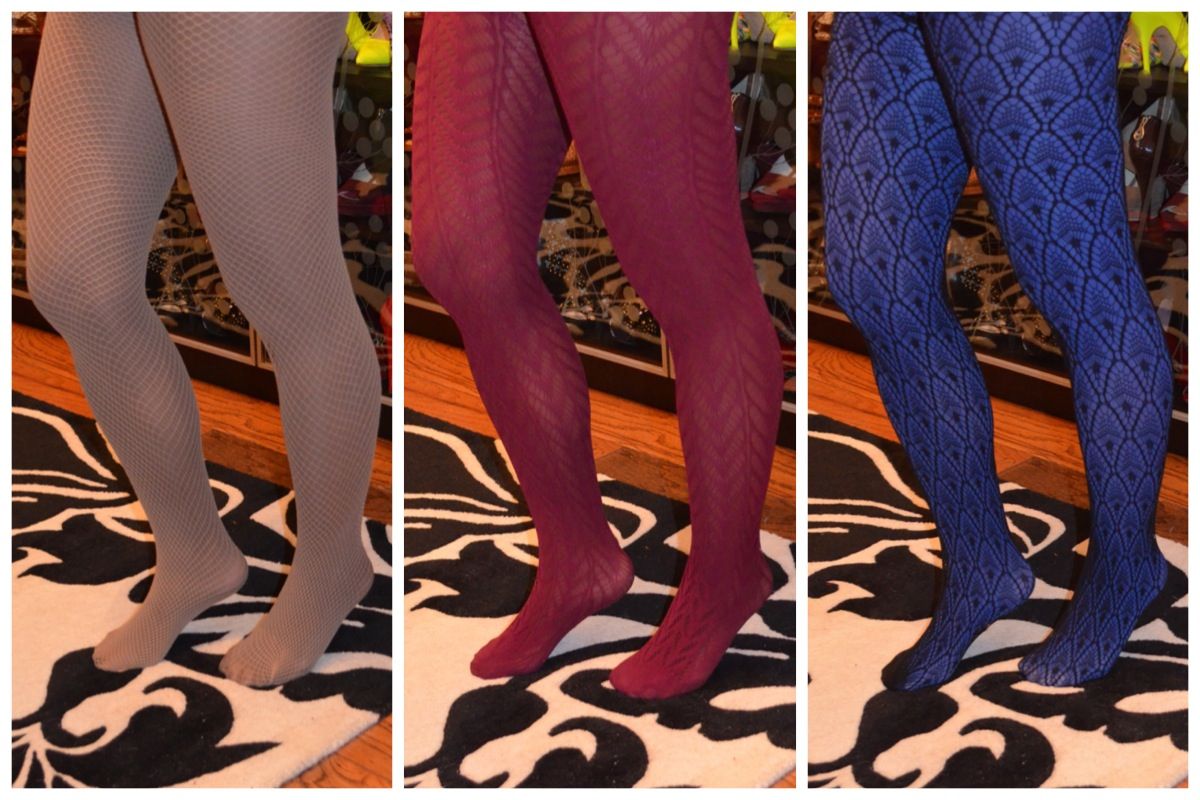 Here are good before and after shots of other examples. The nude fishnets over the taupe tights provide a hint of texture. I love nude fishnets over bare legs a lot actually, but cold weather isn't conducive to that look. The taupe tights give the same subtle visual appeal with the added layer for warmth. The wine patterned tights over bare legs is a good example of how "harsh" this can look. The wine
under layer makes a heck of a difference - you still have the texture, but a lot less risqué. And I wanted to make sure I gave you an example of a contrasting look - layering different colors on top of each other. I get a lot of confused looks whenever I do something like this - I always get a mind blown reaction when I tell people I'm wearing two pairs and not one.
Just to recap a couple of things from my
original post
about layering tights:
1. Isn't it uncomfortable? Not at all actually - it really doesn't feel any more restricting than wearing a single pair. I love the DKNY tights with no waistband - those are the best for layering because they don't dig into your waist. I have a pair in every color available - they're that great.
2. How the heck do you put them on? One pair at a time. Once both pairs are on - they're easy to pull up and down together, so going potty is easy breezy. (Yes, I just said that.)
3. And last but not least, where is my favorite place to buy tights? Honestly, anywhere. The
DKNY tights
I usually get from Nordstrom, along with the
nude fishnets
- I feel like it's difficult to find nude fishnets. Otherwise, I snag some at Target and DSW.
And that ends another inspiration session about layering tights. I hope you'll try it. I hope you'll love it. And I hope you'll come back to tell me all about it! The possibilities are endless - it's an art, really.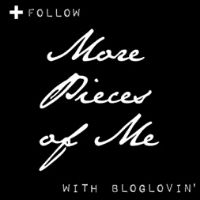 Linking up with Alison.