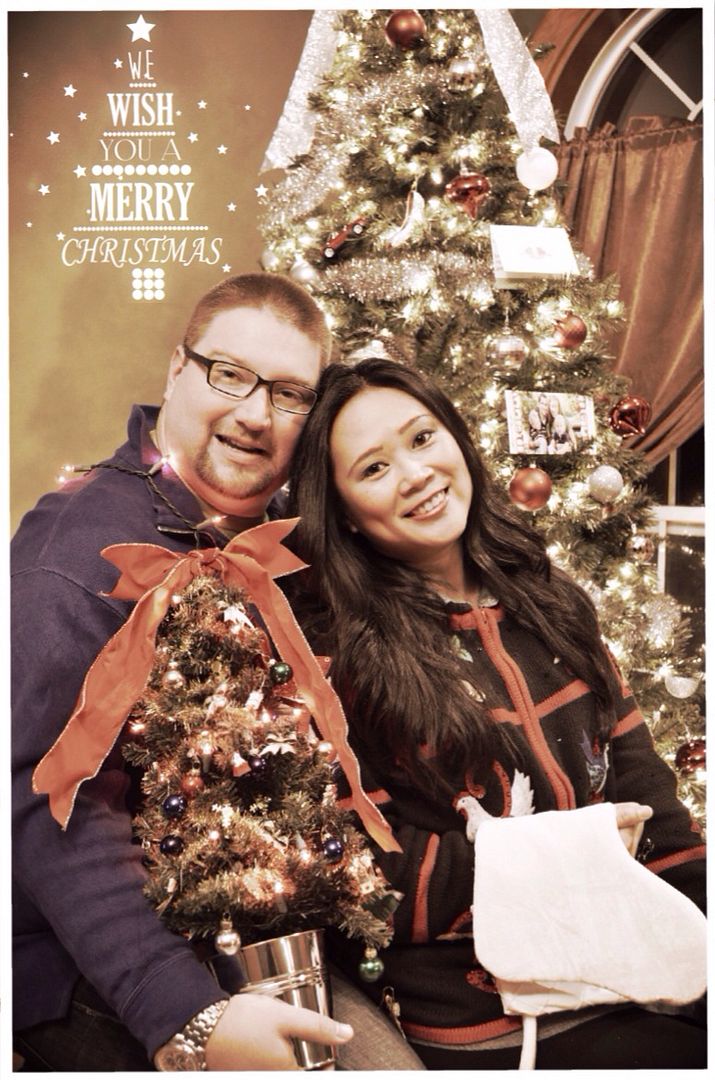 Merry Christmas!!!
I will keep this short as this is the time for family after all!
A few quick notes:
1. The title of this post is a reference to one of my favorite Christmas songs sung by the boy band known as 'NSync.
2. The husband was not excited to take photos until I told him they didn't have to be serious.
3. Yes, that's a Christmas stocking that I'm holding over my arm like a waiter's towel.
4. My sweater captures the 12-days of Christmas on the front and down the sleeves. I don't think it was supposed to be an "ugly" sweater. It's from JCPenny circa 7 years ago.
5. To read how we're celebrating, click here!
Hope Santa brought you everything you wanted and then some!