Clockwise from top left:
First and foremost, YAY for the sale! The Nordstrom Anniversary Sale is officially open to the public today and I can't wait to hear about everything you guys buy! And I'm definitely guilty of shopping the #nsale (as they call it in the social medial world) over and over again even though my big splurge day was last weekend. I always end up finding more things I "need." Perhaps I just need to stop looking! At any rate - get your shop on because prices go up August 4th and please report back with all your goodies!!
Second, if you had your heart set on an outfit post, you're in luck! I'm guest posting over at
The Mummy Chronicles
, so please visit me there! I was so flattered when Vicky asked me to write for her - hope you enjoy it!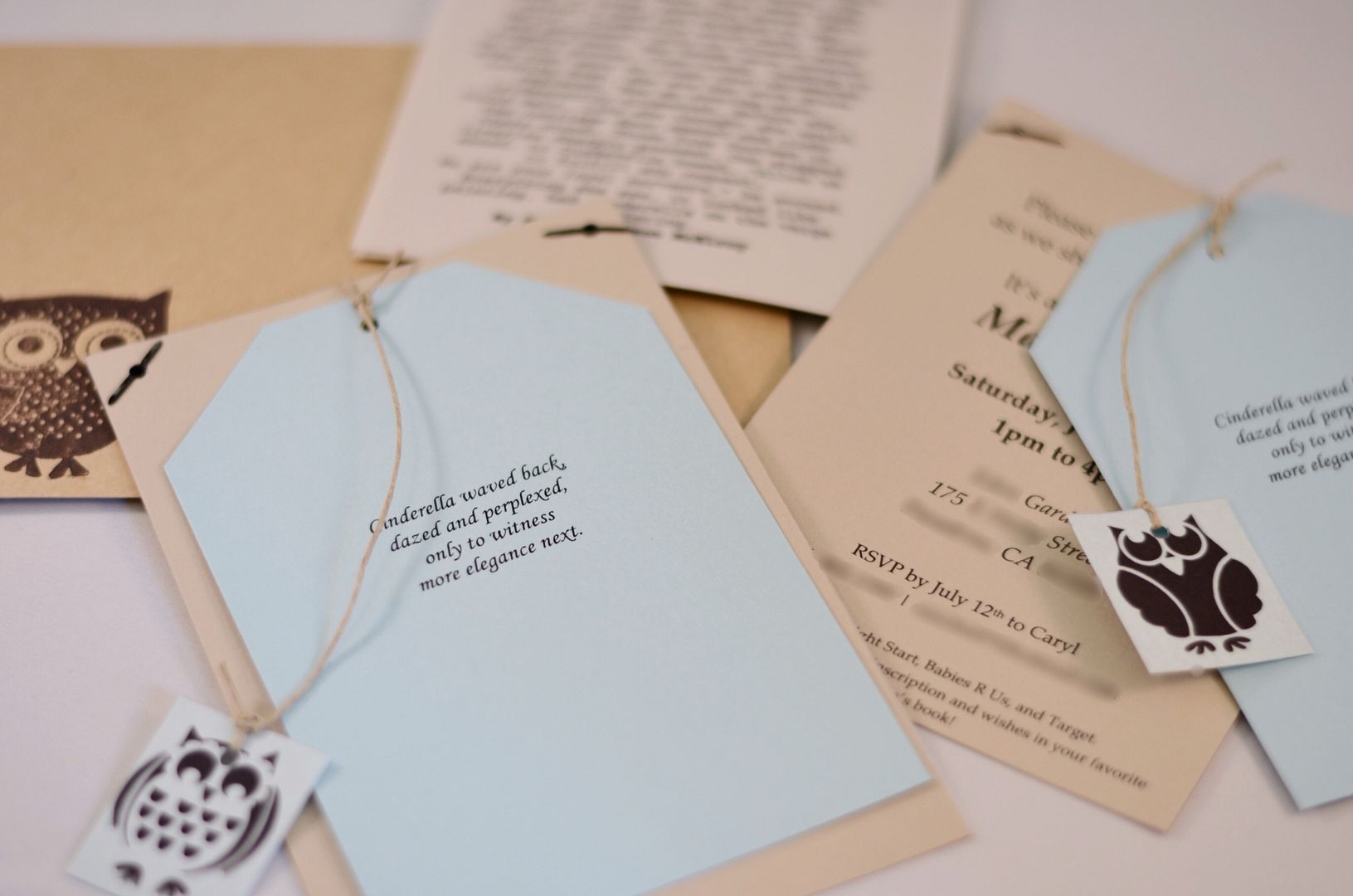 OK, so, surprise surprise, as you guys read this, I will be out of town. Again. But I really shouldn't complain because it's for a very fun occasion! It's my sister's baby shower this weekend, and I've been trying to help with the planning as much as I can from afar. Part of my duties was taking care of the invitations. I didn't necessarily plan on making them by hand, but time kind of slipped away from us, so I didn't have time to order them. I ended up making 50 total, at about 5 minutes per invitation. Just as with my outfits, I had some Pinspiration.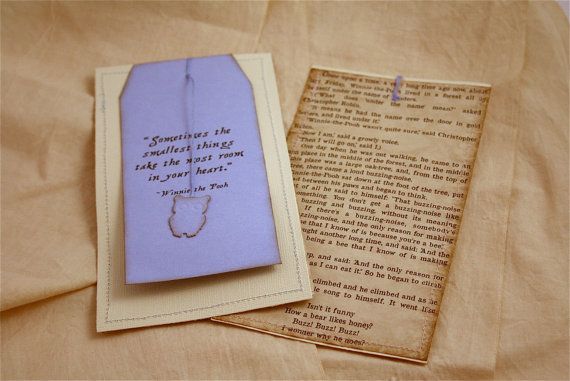 Adorable, right? I used this as my inspiration and tried to see how I could do something similar, but within my own range of talent (which is hardly a 'range' really.) The first task was trying to figure out what book my sister loved. This is what I had to work with (I'm in blue, she's in white, read left column then right column):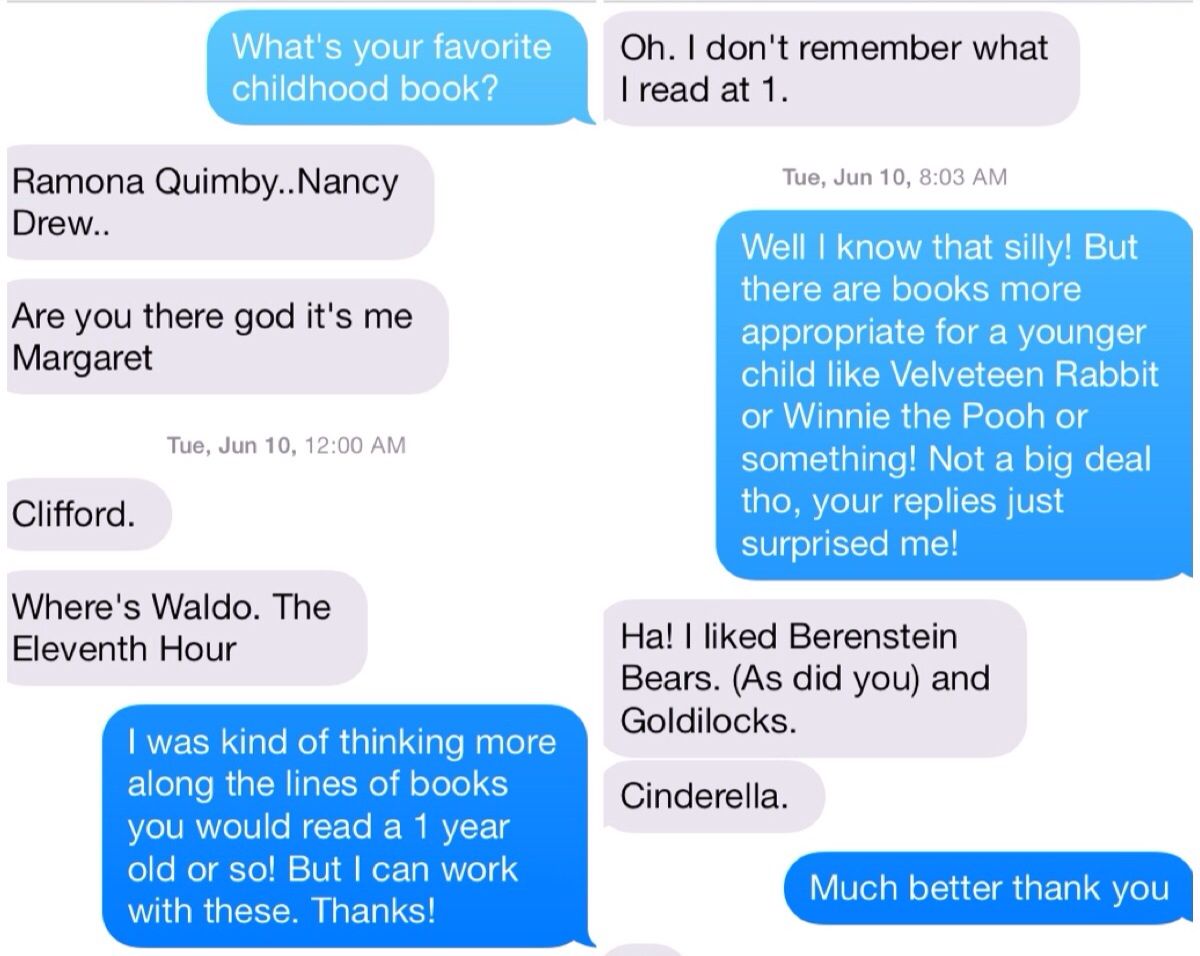 So, even though she's having a boy, I decided to use Cinderella, and I picked my excerpts from Cinderella with my sister in mind as Cinderella herself - thinking about her getting showered as we celebrate our future family addition!
The supplies (all from Michael's):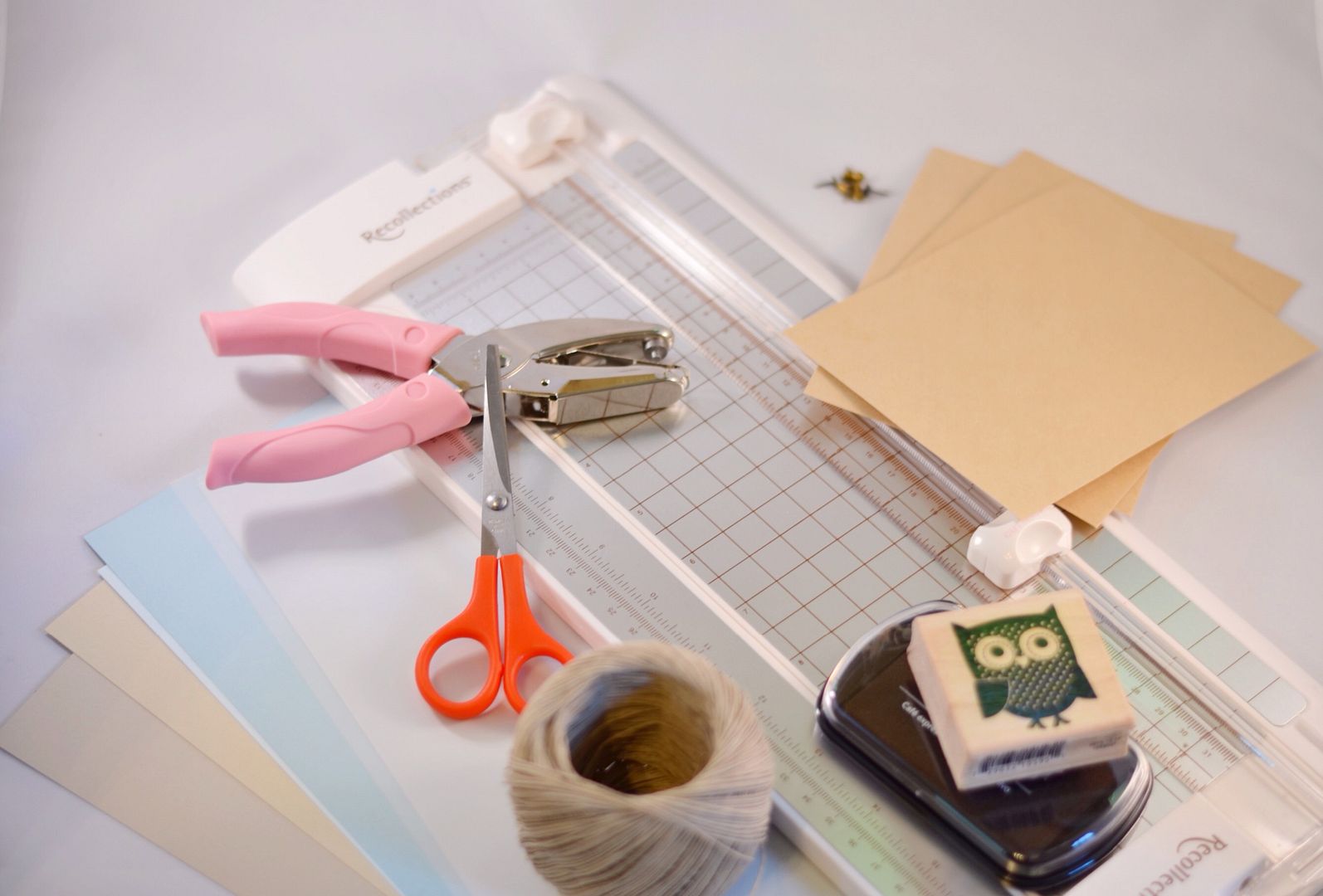 Cardstock, in beige and blue |
Vellum |
Envelopes |
Paper cutter | Mini h
ole punch |
Small brads |
Scissors |
Owl stamp and ink pad |
Twine
Assembly:
The invite itself is 3 layers plus the owl "tag":
--Top layer: blue card stock with chamfered top corners, with the short quote printed
--Middle layer: beige card stock with the actual body of the invite printed on it
--Back layer: vellum with an excerpt of Cinderella printed
--Tag: An owl tag tied on with twine
1. All layers were printed on letter sized cardstock/vellum, 4 to a page.
2. I found a template for the owl "tags" and was able to print all 50 of them on one sheet of blue card stock.
3. I cut one sheet of the vellum layer and one sheet of the beige layer at the same time with the paper cutter because I wanted these to be as much of the same size as possible.
4. I used the hole punch to cut holes in the top corners and used brads to hold these two layers together. The finished 'head' of the brads faces out towards the vellum side.
5. I then used the paper slicer to cut the blue layer, making sure it was cut a little smaller, however, I still wanted it big enough to cover all the text on the beige layer below. I chamfered the top corners of the blue layer at about 45-degrees, also using the paper slicer.
6. I placed the blue layer on top of the other two layers, and used the hole punch to punch through all 3 layers. I also punched a hole at the top of the owl tag.
7. I used twine in the holes I just made to tie all 3 layers together, as well as the hanging owl tag. I eyeballed about 6-8" of twine to work with for each invite, and then just trimmed any excess after everything was tied together.
8. I stamped the front left hand corner of each envelope with the owl stamp and ink pad and set aside to dry before addressing.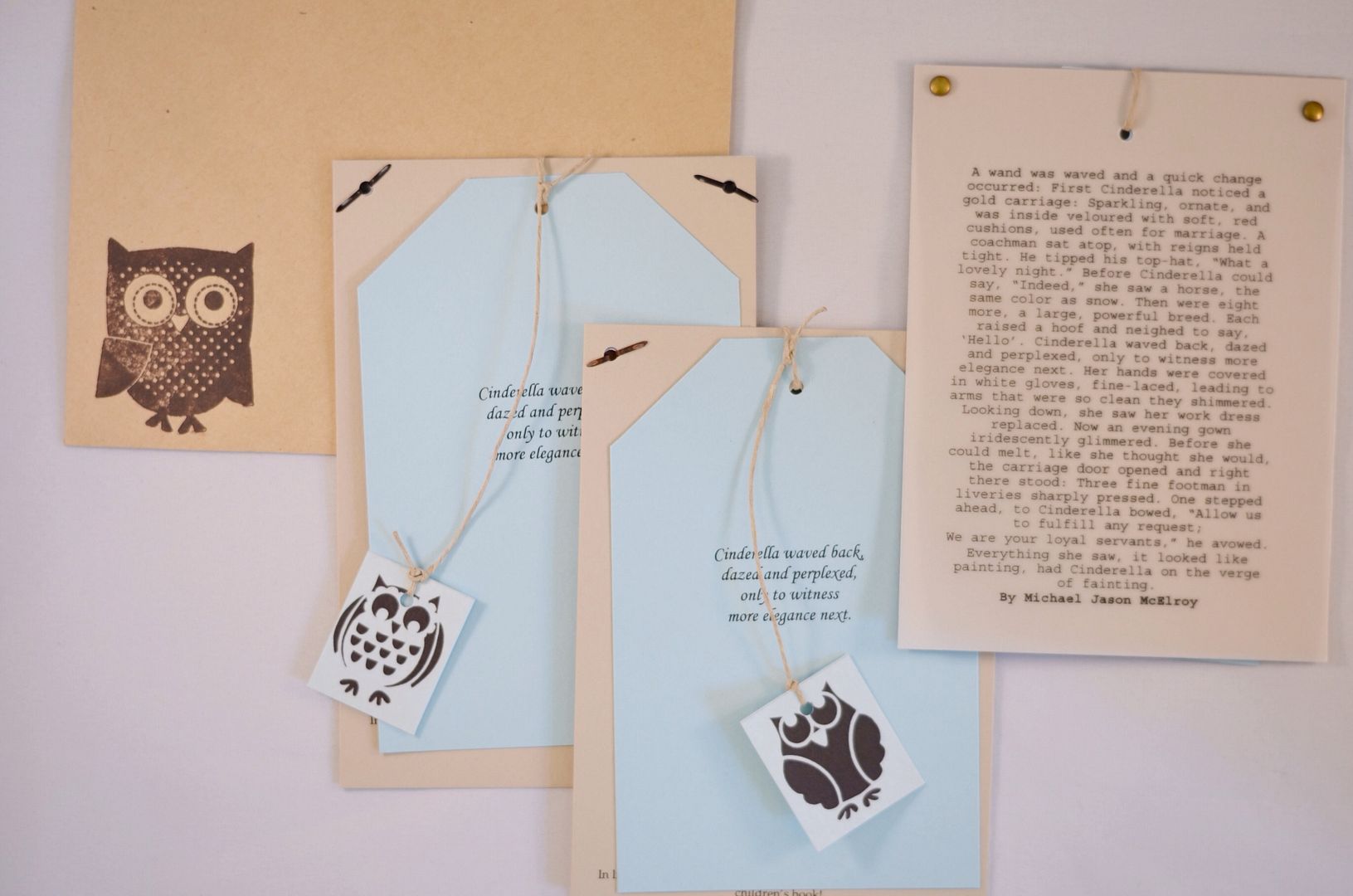 Not bad for my first time. I mean, yes, I do have a degree in Architecture, but that doesn't automatically make me good at arts and crafts! Ha! I was happy with how they turned out. Definitely not as cute or vintagey as the original, but still very fun and fitting with her tea party/ owl/ book themed shower. My sister seemed to be pleased with them, too, so that's definitely what matters most! More on the shower next week, and more importantly, what I wore!
Before I go - in case you missed it, I'm co-hosting
my very first giveaway with a group of pretty great bloggeres
! Check out the details and enter to win
here
!
Whew! That was a lot of randoms! Hope you have a great weekend - and no seriously, GET YOUR SHOP ON! <3