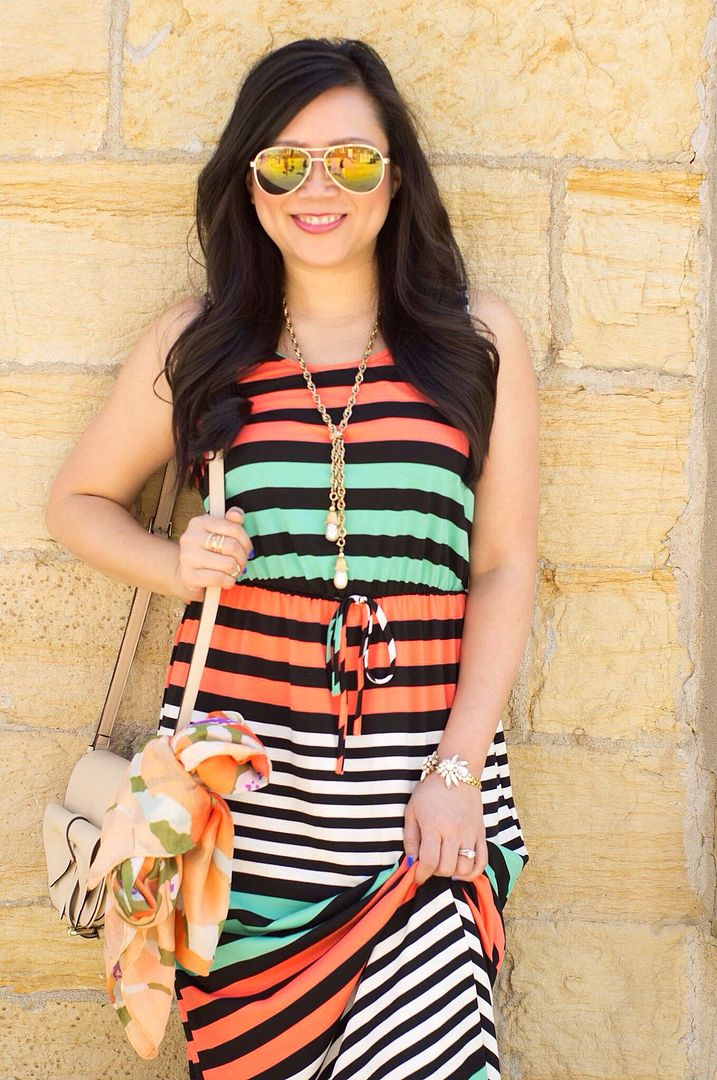 This is a continuation of Monday's post as I share with you the second of three outfits from the styling event this past weekend at
The Clothes Line Boutique
with CS Gems. This dress was the first thing I gravitated to the moment I started my hunt for things to wear. I find myself buying at least one new maxi dress every year, and this was my perfect one. You know I love my stripes, but the color combination is so perfect for spring!
I'm careful about the maxi dresses I pick out for myself because not all maxis are created equal. This one got bonus points for not requiring a strapless bra. I also liked that it has a cinched waist since it keeps it from looking too much like a tent.
I thought this necklace was a great complement to this dress. Since the dress is long, I wanted a long, chunkier necklace to break up the monotony a bit and balance out the proportions. Gold felt more natural with these colors than silver, and this bolo slider necklace was just what the dress needed. For $12, I'm pretty sure you needed this necklace, like, yesterday!
Even though I brought 4 different bags/clutches with me for the shoot, I thought Jenna's bag was the best match. Oh the irony! And it's always fun to pattern mix a bit, so I tied this scarf to the bag for added interest - and emergency warmth for the sleeveless dress!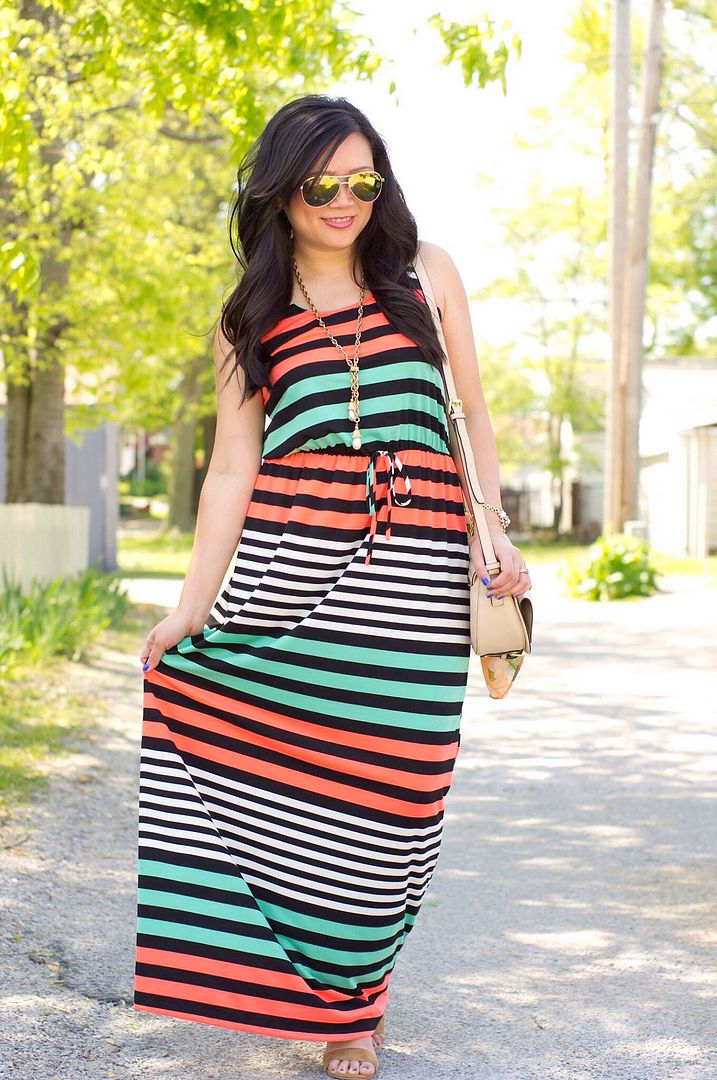 I was worried the maxi dress would be too long on my 5'-2" self, but it fell just where I like my maxi dresses do when I put my sandals on. I really don't like my feet to be visible - I like for the hem to hover over the ground, without me stepping on it.
Needless to say, this dress came home with me. I knew as soon as I put it on that I wouldn't be able to let it go!

SHOP A SIMILAR LOOK: