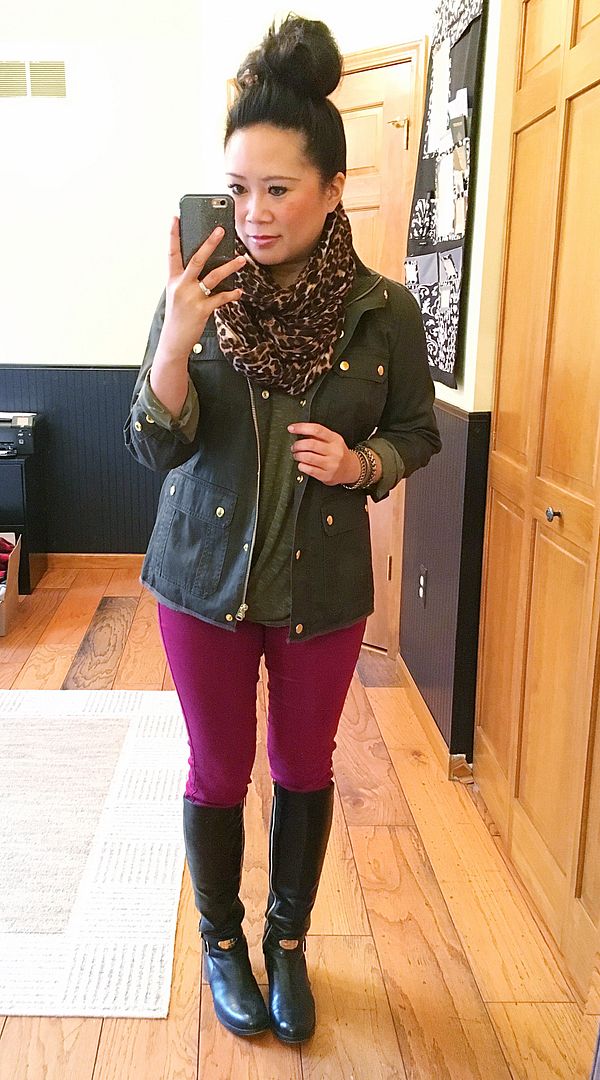 Jacket: JCrew Factory (similar) | Scarf: Express (option) | Top: Old Navy | Bottoms: Express (option) | Boots:
Michael Kors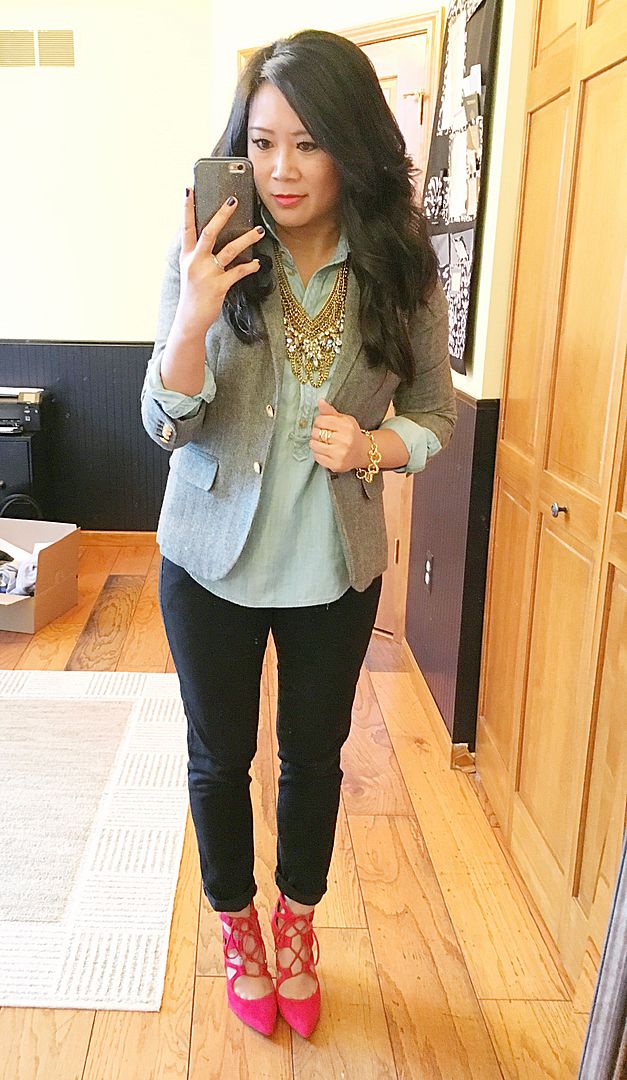 Necklaces: NY&Co and Kendra Scott (other colors here) | Sweater: Express | Bottoms: Express | Booties:
Naya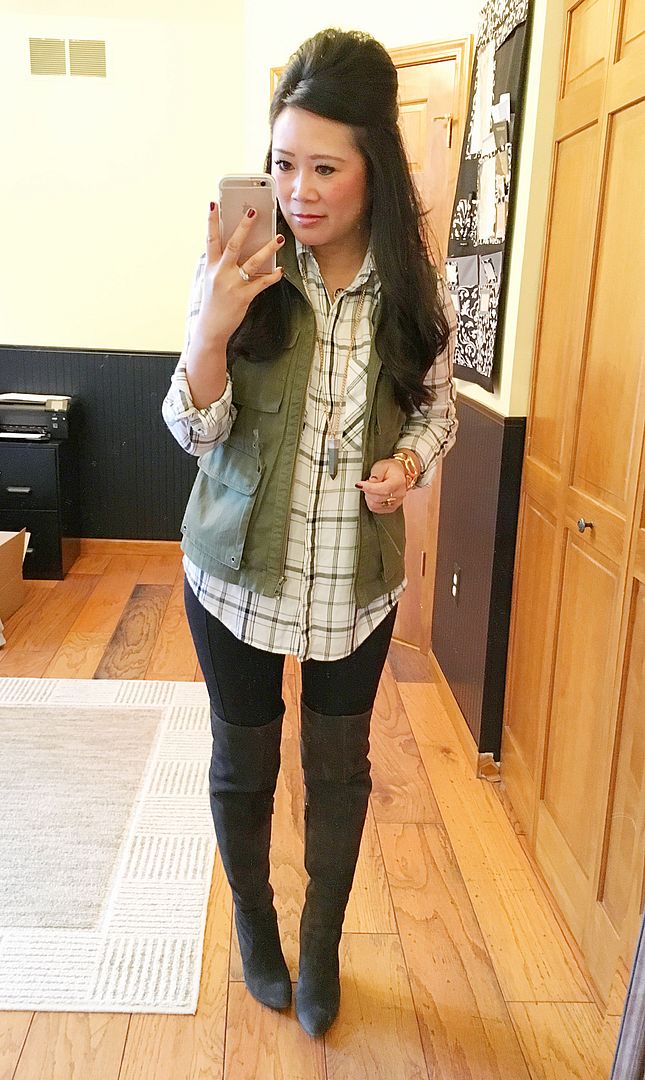 Vest: JCrew Factory | Necklace: Kendra Scott | Top: Express | Bottoms: Express | Boots: Vince Camuto
My crazy Christmas schedule officially starts today! I have my second work holiday party today at lunch leading to the afternoon. Then, we are seeing Amy Schumer live tonight. Tomorrow we are hosting an annual family luncheon at our house starting around 9am, followed by Christmas with the extended family (also at our house) starting around 4pm. Sunday we are doing Christmas with his immediately family. Monday we fly out to SoCal to spend the week with my family. Wednesday I go to lunch with Gina, Noelle, Rachelle, Charnele, and Daphne! (Crazy excited!) Thursday is Christmas Eve, so we'll have evening service at my dad's church followed by late night opening gifts with my immediate family. Friday is Christmas day, so more family stuff. Saturday we fly home! Monday I'm back to work!
Wish me luck, y'all! I know everyone's weeks will be equally crazy! I only plan to post a couple times next week, but I will play it by ear! How is the year almost over???!

SHOP THE POST: