I felt a little 50's sock hop-ish wearing this scarf around my neck plus this moto jacket, but meh, I liked it anyway. The color combo is really great, and I love how the sweetness of the light pinks are spiced up a bit with the tougher moto jacket and destroyed skinnies.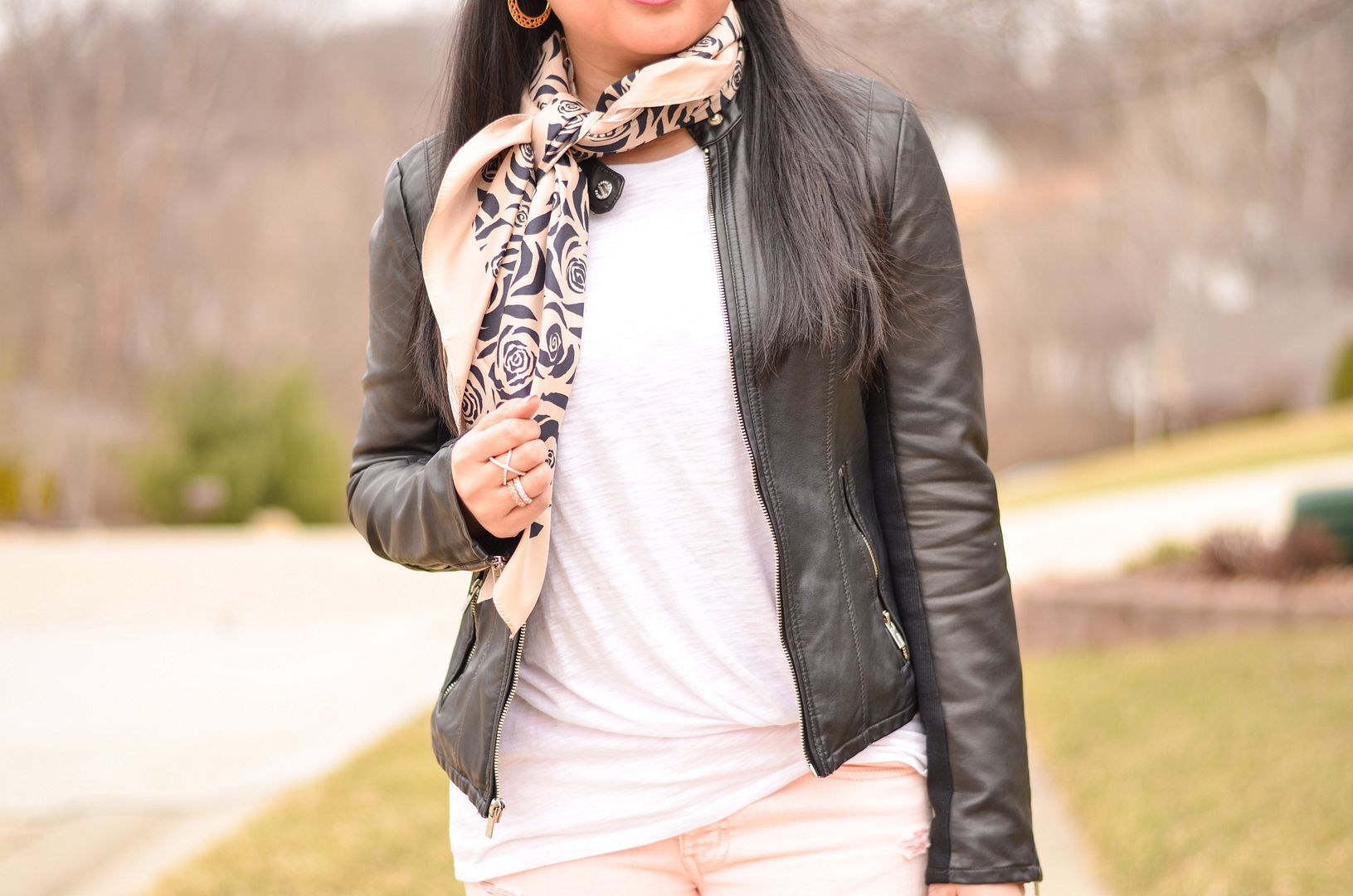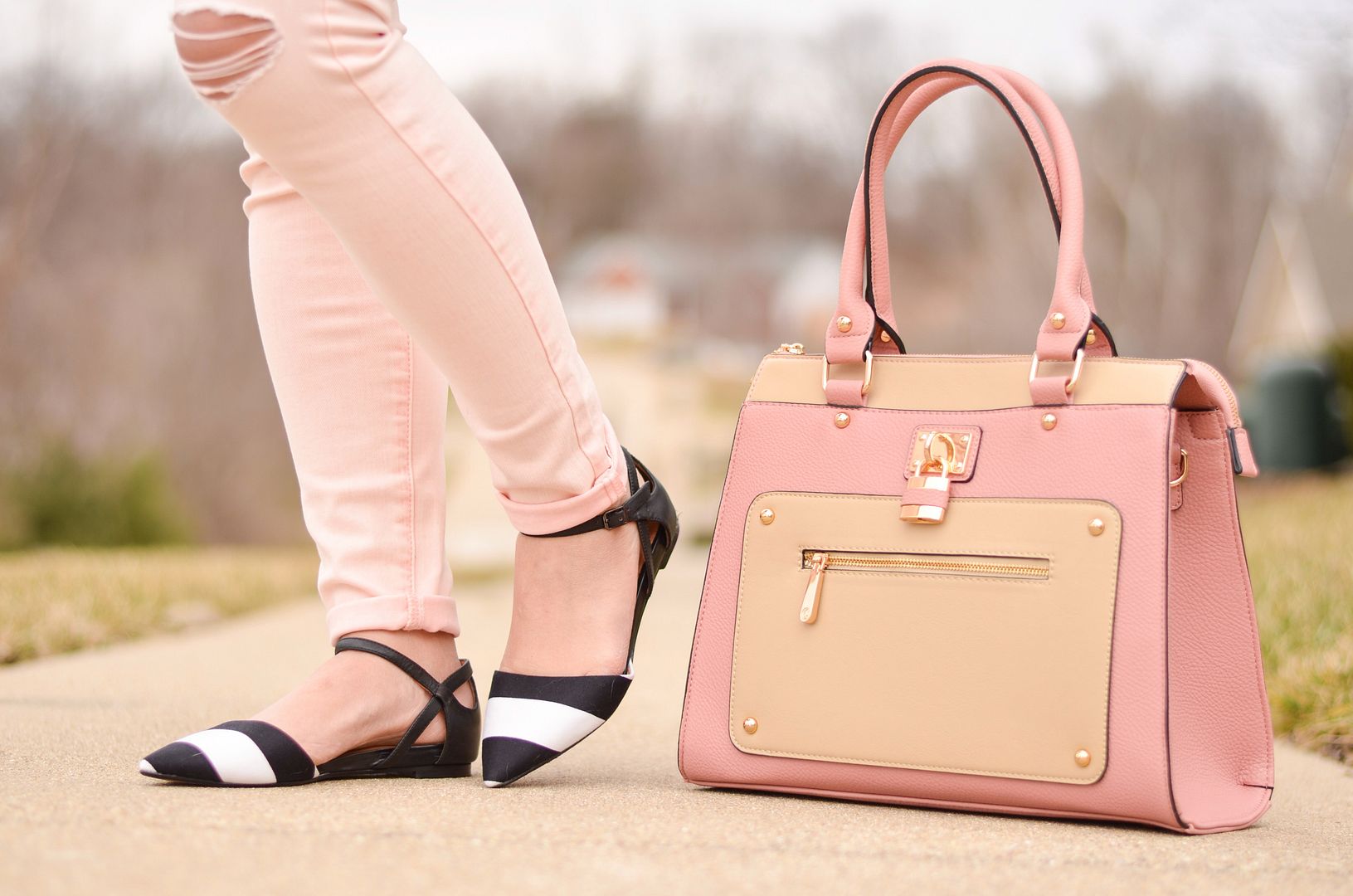 And these flats! How adorable are they!? I had another pair of striped flats seen here, but these are actually a little bit more comfortable, and I like that these have an ankle strap. I will be retiring the other pair as these settle into their new home in my closet room!
Ok, so can we talk about Gossip Girl for a second? I decided I needed something new to watch while I wait for baseball season to come back, and started Gossip Girl on Netflix. I'm about 12 episodes in and I'm hooked! Well, I was hooked within the first 5 minutes, so…. I started bringing the iPad with me to the gym so I could watch it while I was on the elliptical, and wouldn't you know, 42 minutes passes quite quickly when I'm indulging in my guilty pleasure show! Getting to watch an episode of Gossip Girl actually motivates me to go to the gym! Ha!

SHOP THE LOOK: