Sunnies: Oakley (borrowed from the husband) | Jacket: Express (other colors HERE) | Necklaces: Kendra Scott here (c/o) and here | Bag: Charming Charlie (c/o) (option) | Sweater: Trouve | Ring: Kendra Scott | Bottoms: Gap | Booties:
Joie (more sizes and colors HERE)
It was unseasonably warm on Saturday when the husband and I were out and about running errands. So warm. Too warm for this jacket even as it ended up coming off shortly after taking these pics! It definitely made me excited for longer days and warmer temperatures even though this winter really hasn't been that bad.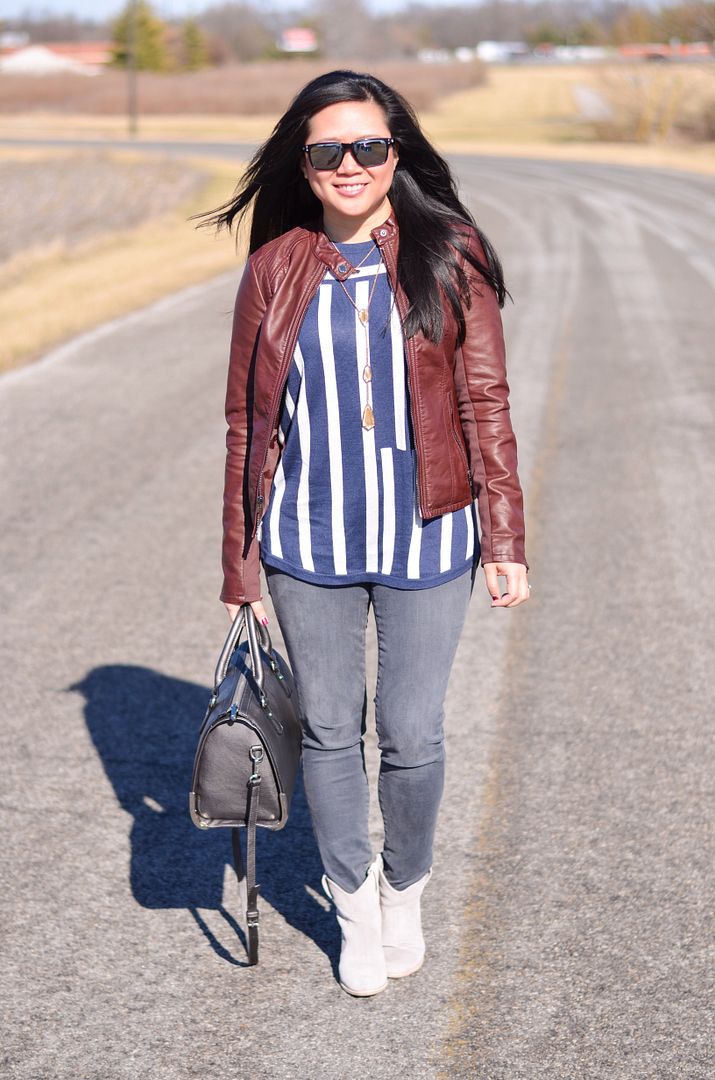 I bought this sweater a few weeks ago. I was drawn to the color combo and the offset stripes. Plus its crazy soft and the perfect length. I'm in this weird part of the season where I'm kind of over buying anything winter related, but I'm not quite ready to buy spring stuff yet. This sweater was the perfect transition purchase.
I had a hair appointment Saturday morning, and the husband decided to tag along, getting his haircut at the salon as well. Afterwards we ate at my new favorite BBQ restaurant. Seriously. I've been there three times this week, and while I love BBQ, I certainly don't love it enough to ask for it three times in one week! Not that the husband is complaining! BBQ is one of those things he could eat on the daily! The thing that gets me the most is that they serve a side of flour tortillas with your meal. So, I end up making tacos with my brisket and cole slaw and then devour my side of sprouts. SO GOOD. It's called
Beast Craft BBQ
if you guys are ever randomly in southern Illinois.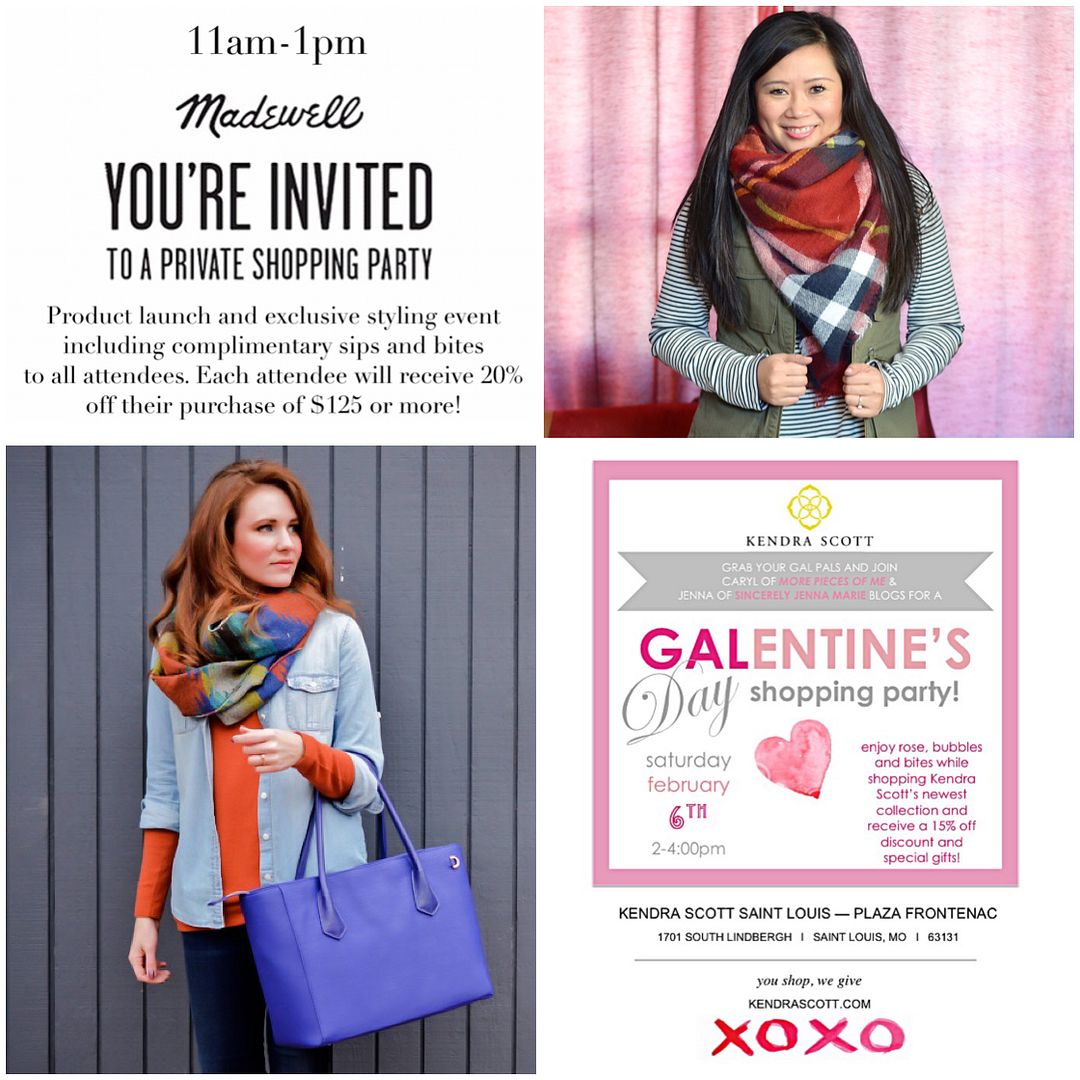 Speaking of being local, a funny thing happened. A few weeks ago, the local Kendra Scott event manager reached out to Jenna and me to see if we would be interested in hosting a Galentine's event at the store on February 6th. A couple of weeks later, a stylist for Madewell reached out to both of us (apparently we are a packaged deal!) to see if we would be interested in hosting a product launch and styling event at their store on that same day! Lucky for us, the times worked out, and both stores are located within the same mall! So, if you are in the St. Louis metro area, we hope you'll stop in! Light bites, discounts, amazing products, and hello - us! Ha! I'm excited. It should be a great time!
The linkup is below! Thanks for stopping by and have a great week!

SHOP THE LOOK: