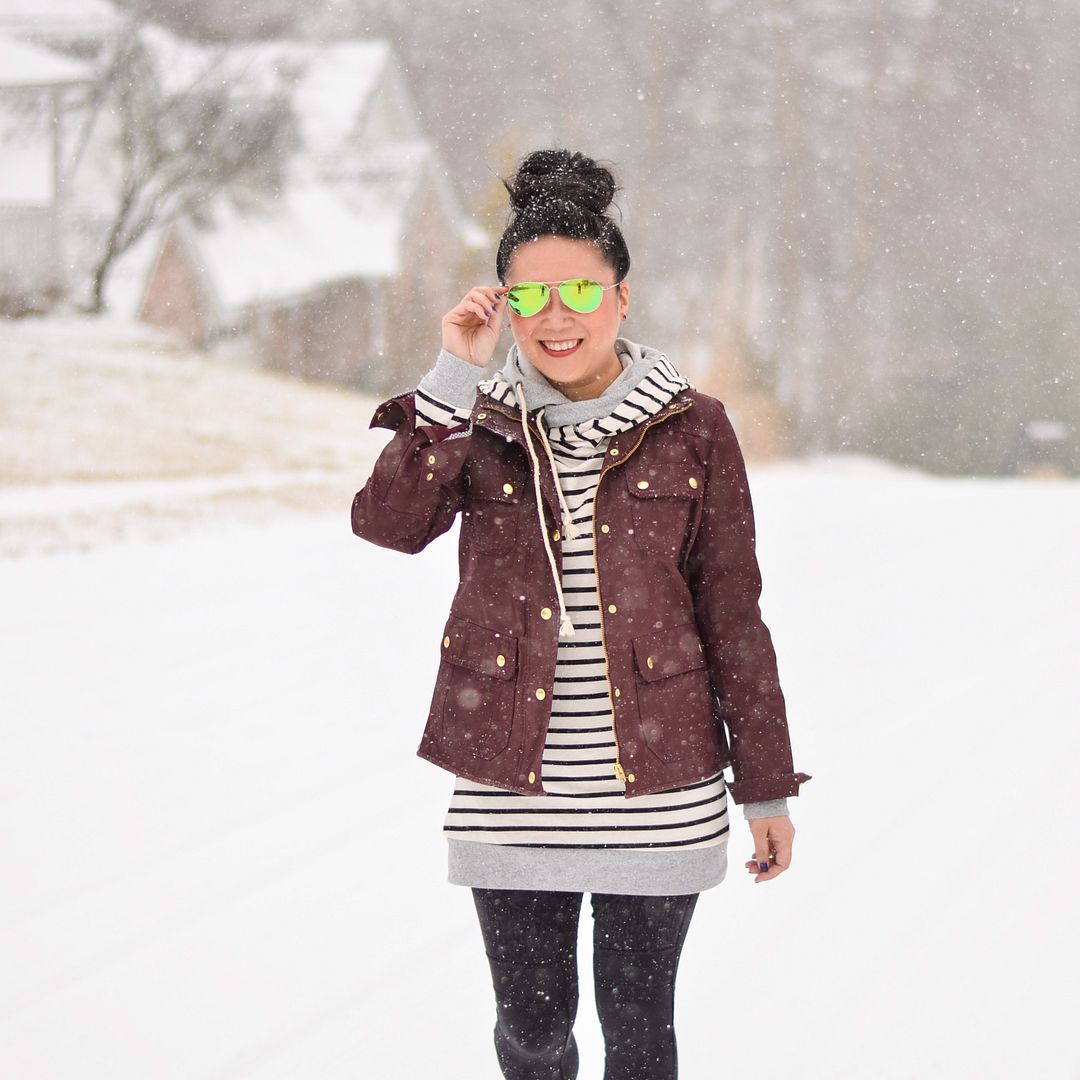 Even though I've been wishing for snow since November, Mother Nature decided she didn't want to grant me my wish until February… when I'm basically over winter. But alas, I do love waking up to a winter wonderland outside. There's not many things prettier than a clean slate of fresh, white, fluffy snow. I figured I would make the most of it and have some fun for today's post.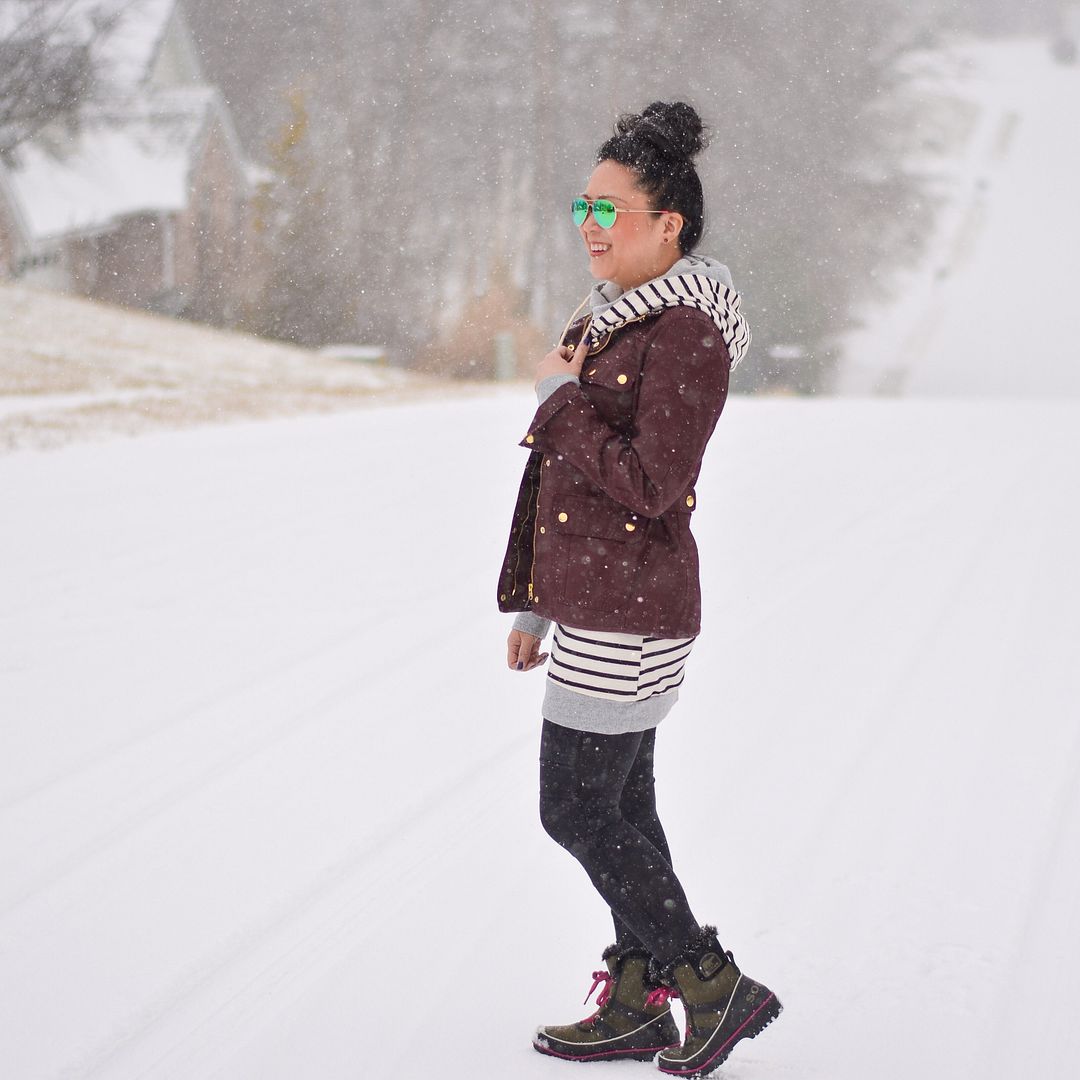 I think I might need more of these double hooded sweatshirts from
Mindy Mae's Market
. They're the perfect length with leggings and they're seriously cozy. Another plus is that this particular sweatshirt feels a lot more relaxed on me now - not that it was super fitted when I got it, but I was self conscious about my midsection, which is my problem area. I like to think my workouts have helped make my clothes feel a bit more comfy, so yay for that!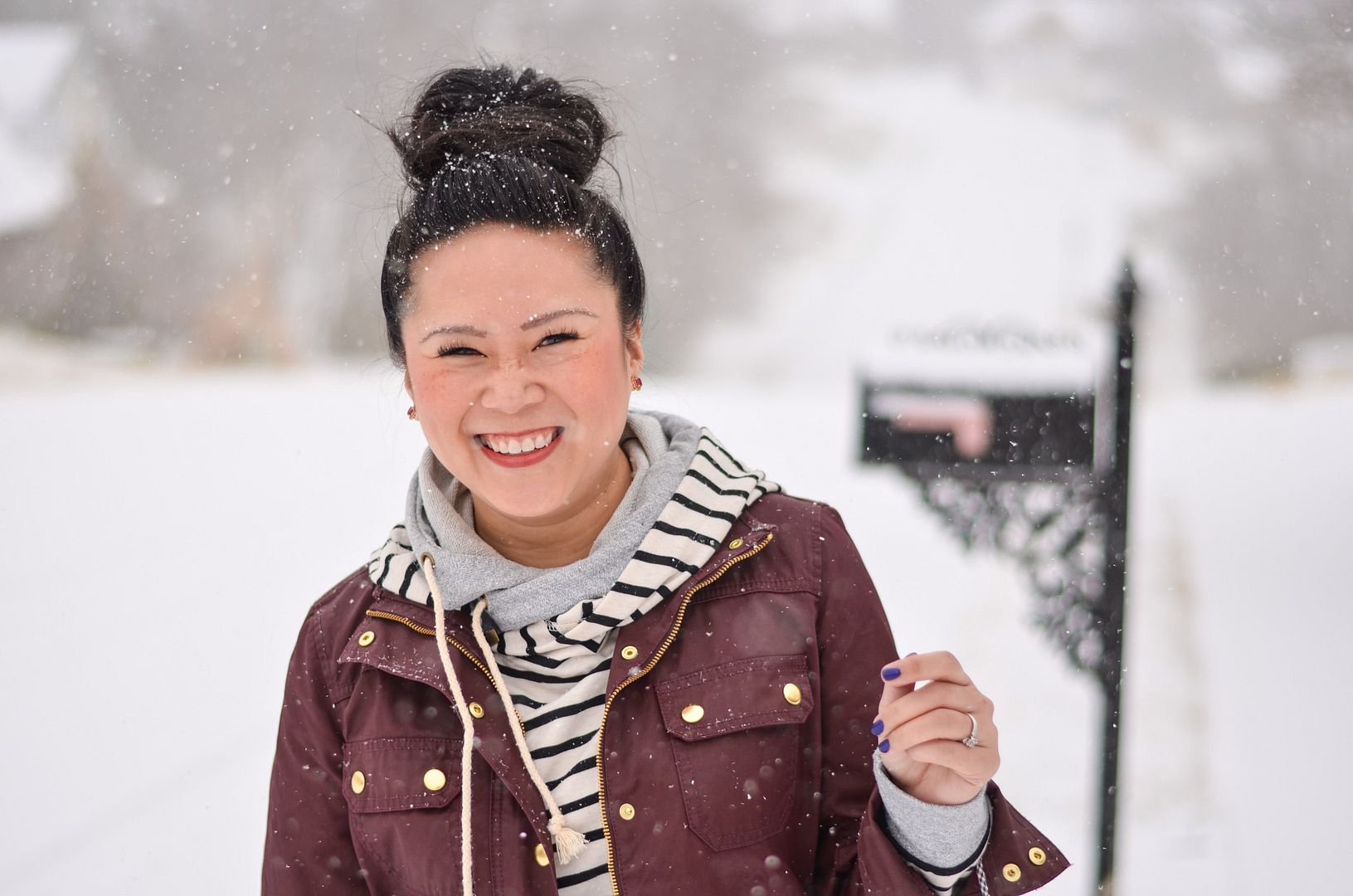 (Fresh lash extensions FTW! Squinty-eyed and all, they're fabulous!)
I realize this isn't a thick winter coat, but I think it's surprisingly warm as an outer layer because the coated canvas blocks wind and cold air quite nicely. For winter though, I would definitely layer it over a sweater and not short sleeves. It's a good wind blocker, but the inside of the sleeves can get cold to the touch against bare skin. It will be a great light jacket for short sleeves in the spring!
These are the first pair of Sorel boots I've ever owned, and I'm really loving them. I caught them at a pretty good sale price at Nordstrom, so if you're in the market for snow boots, these are definitely stalk worthy. They're super warm but don't leave my feet a sweaty mess like my Hunters + boot socks can do.
I basically just told the husband that these were going to be fun photos and just keep snapping. I'm sure my neighbor, who was out walking his dogs, wondered what us crazy people were doing taking photos in the middle of the street in the snow, but #sorrynotsorry. I had a lot of fun and this was a good way to burn a few calories before our Valentine's Day breakfast consuming strawberry crepes!

SHOP THE LOOK: