It was finally warm enough to wear this neutral outfit. You can see the original flat lay I did of it here. You guys know I love my bold pops of color, but sometimes, there's nothing more refreshing than a lightly colored neutral palette. These delicates worked well together and were perfect for a casual work day.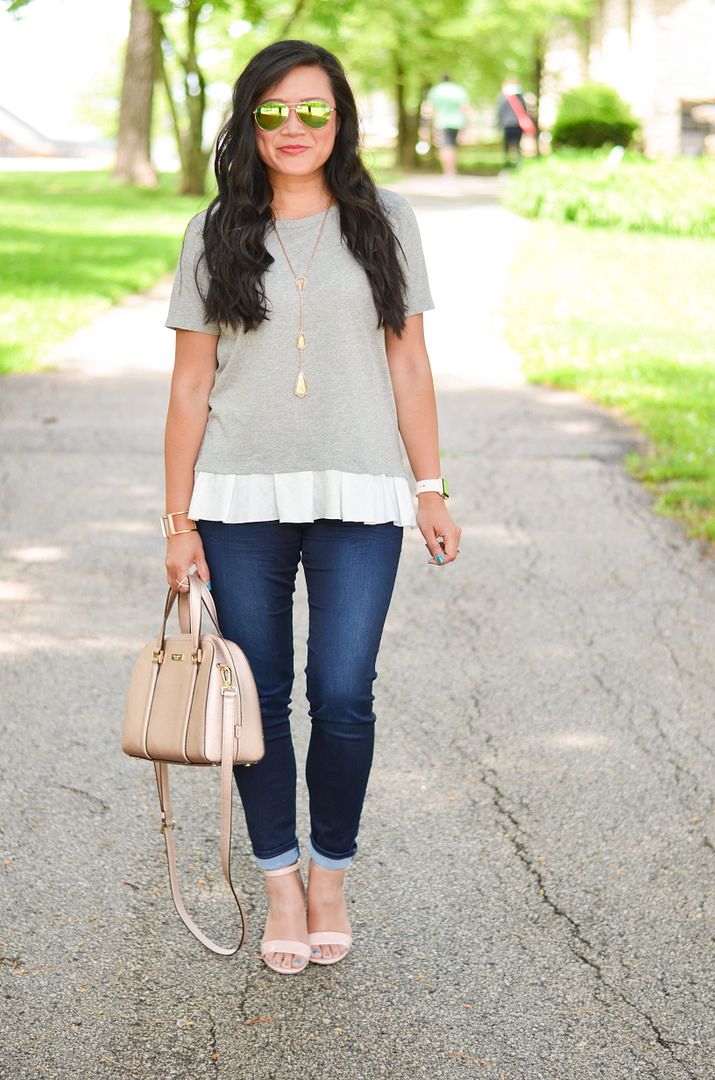 I am thinking I need to get these sandals in a fun color! I've been loving this nude pair, but ankle straps like this are hard to come by because not all of them are this comfortable and affordable. Now to decide which color I want! For sizing reference, I did size up a half size.
Not much else to report in these parts. I'm still trying to catch up on life after being gone last weekend, but there's not much I can do because I'm leaving again tomorrow for another weekend trip! It will be good though, I really shouldn't complain. I should be thankful I have friends who want me to visit them! We are headed to Detroit tonight and will be back on Sunday! But, I do have one more post for you tomorrow before I go! Have a good Thursday!

SHOP THE LOOK: