I'm not joking when I say I look forward to the first of every month so I can pick out another workout outfit from Fabletics. I'm just a wee bit obsessed with all of my Fabletics stuff. I'm back to share my picks for this month and let you know my thoughts! We took these photos legit after a workout, so this is me in all my messy hair, non-makeup, post-workout glory!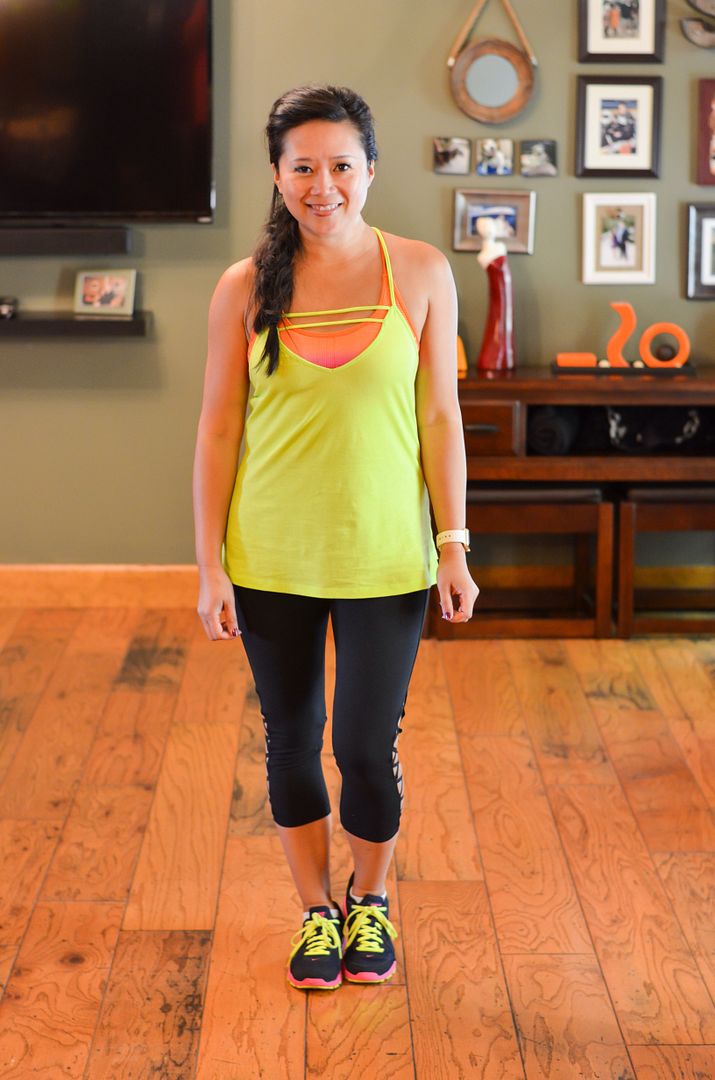 I was drawn to this outfit because I loved the horizontal strap detail at the front of the top and the criss cross detailing at the side of the leggings. It was just a matter of picking which colors I wanted. Normally, I would have chosen another color other than black for the leggings, but I liked the strong contrast between the black leggings and my skin verses the coral/peach color it also comes in. I really wanted the criss cross detailing to stand out. Since
I already have another
black Fabletics top
that I wear SOMUCH, I figured I would get the top in this neon yellow color instead.
As you can see, the top is pretty low cut on me; there's no way I could wear it without my sports bra showing! I don't think I could size down or else it would be too tight around my midsection and hips. I actually don't mind it being so low cut because I like being able to see the underlayer, and this sports bra is a pretty one to look at anyway!
So far all of their leggings have fit me universally the same. I've been taking a small in all of them and they do a really good job at locking and loading me in. But they're still really comfortable, not super constricting. Zella has always been my favorite for workout leggings, but my Fabletics leggings give them a really awesome run for their money. Overall, I am very, very happy with this month's picks!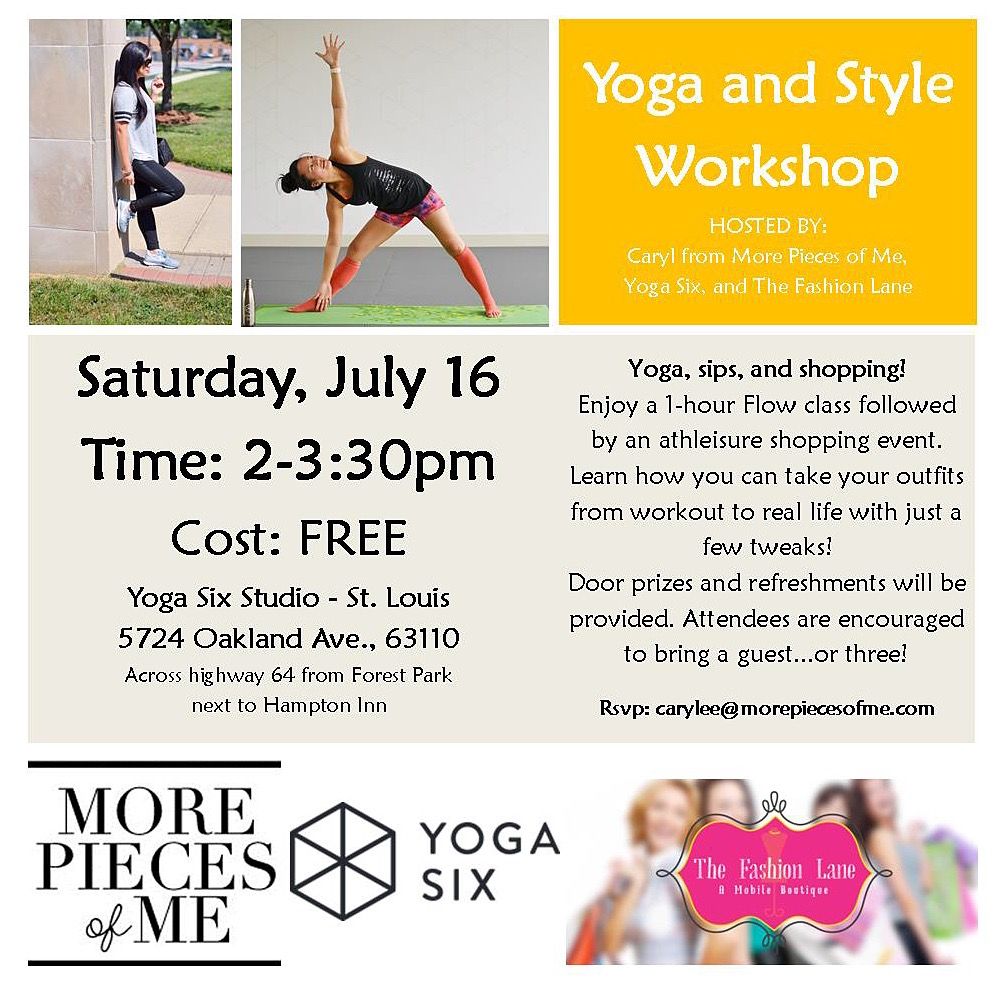 Before you go, I wanted to share some details for a Yoga and Style Workshop I am hosting next month at Yoga Six! If you're local to St. Louis, I would LOVE it if you could attend! Please forward the info on to your friends and family as well! Email me to RSVP or let me know if you have any questions!

SHOP THE LOOK: